Website Protection: How to Choose the Best Website Security Service
July 13, 2020 | By Admin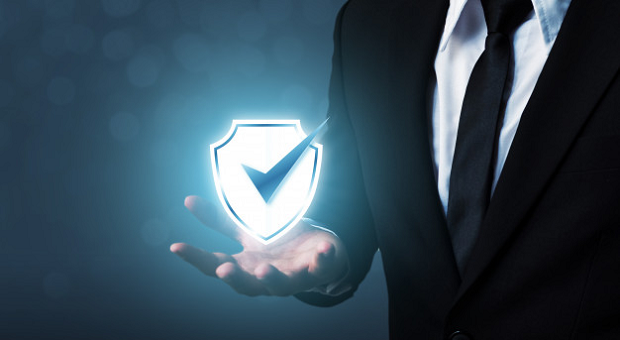 In an age when everything is happening online, the security of websites has never been more at risk. In fact, according to a study published in Forbes magazine, nearly 30,000 websites are hacked every day. So, do you think your website is secure?
Website security is crucial for any website to prevent hackers and other cyber-threats from retrieving any sensitive information. Without it, your site is susceptible to malware, viruses, spam, DDoS attacks, and even SEO blacklist.
You, therefore, need to invest in a good website security service.
What is a website protection software?
A website protection software is a software that can detect malware and viruses on a website and provide removal and preventive measures. It ensures that both your business and all visitors to your site are protected from data attacks, breaches, and malware infections.
There are numerous website security service providers in the market. So, how can you know which service to choose? Here's what to look for.
Key 'must-have' features every website security platform should have
Malware scan and removal
The ideal web security provider should be able to detect when your website has been hacked quickly. They should always monitor your website and look for Indicators of Compromise. This involves identifying malicious changes to the site's files, database, and web content.
Back-up plan
It pays to have a back-up plan in everything, even your secure website. Many things could go wrong and result in total data loss. So, a good web security platform should provide disaster recovery services for your website. It should have an easy data recovery process, and auto-backup scheduling to a secure remote storage.
A web firewall application
Website firewalls monitor all the inbound traffic to your site, ensuring that all malware attacks and breach attempts are blocked. It also tracks your security system and fixes the security 'loopholes' in your server settings. Having a good firewall protects the website from all the dangerous cyber-attacks that could shut down your website.
A global CDN
A content delivery network (CDN) is the interconnected server system that delivers copies of your website to users worldwide. This improves your website's loading speeds and your customer's user experience. It also plays a crucial role in maintaining your website security. Therefore, your provider should have it in its firewall package.
With these features in mind, you can shortlist your platforms' choice to only the best providers in the market. Here are other factors to help make the final decision.
Other factors to consider when choosing a website protection platform
SSL certificate support and monitoring
An SSL (Secure Sockets Layer) creates the link between your website server to the web browser. An SSL certificate is crucial for sending sensitive files and information. Your ideal web security platform should support the SSL certificate you have for the website. It should also provide continuous monitoring to detect and report any change in the SSL records.
Mode of Clean-up
After a hacking disaster on your website, the clean-up methods your web security provider uses is essential. The provider shouldn't rely on bots alone for the job. They should also have a live analyst look at your website again, to ensure that everything is cleaned up. So, confirm that the provider you choose offers both automatic and manual clean-up for one rate.
Monitoring and ongoing protection
Choose a web security provider that offers continuous monitoring. A provider that will keep monitoring your site for content changes, DNS record changes, SSL record changes, and remote server scans.
Cost for the entire process
With website security platforms, it's very easy to be tricked into paying more for services. So, you need to be careful when selecting a provider. Consider how they charge, is it per page? Per-server? Per website? Consider the costs for upgrades, and ensure that it covers support, bandwidth, and other extra features. You can also be sure that there'll be some hidden costs, so budget for that.
Support features
In times of emergency, you want a provider that can resolve your issues quickly. So, look for providers with fast response time and great troubleshooting reviews. You can look at other customer's experiences with the provider online or seek recommendations from your friends.
Compatibility and deployment issues
Your choice web-security provider should also be compatible with your content management system (CMS) and server software. Look into the server resources you'll be enjoying, and ensure that you get adequate bandwidth allocation.
Final thoughts
Choosing the right website protection service provider is key to securing your website all the information exchanged through it. There is never the 'perfect' security provider for all sites and so, choose a provider that suits your website and understands your goals.
That said, the factors above should help you make the right decision for your website. Remember, what works for your competitor will not always work for you.
So, put your business first, and choose the right website security provider.

Related Resources: