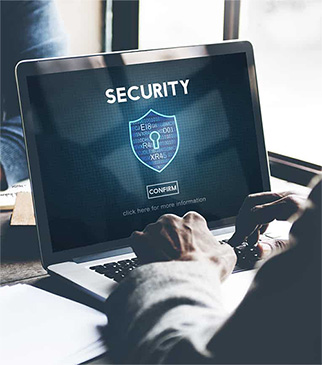 cWatch Website Security Protection
Websites are subject to security risks. Your website and the web server on which it is hosted are prone to high-security risks. Website Security is securing what you have on your website. It includes the website coding and the data handled by the website. Your website must always be maintained malware-free and visitors to your website must feel safe and protected when they perform any activity on your website.
Ensuring website security is of paramount importance, as your website and web server are connected to your enterprise network. They act as a gateway between the internal network and external visitors/users. Compromise of your website/web server would mean that the attacker/s could infiltrate through the connected enterprise network to perform malicious activities.
Sophisticated Website Security Attacks
Cyber attacks targeting websites have become more sophisticated. While, earlier cyber criminals used to target websites individually, nowadays the attack mode has become automated. The automated mode allows the attacker to identify vulnerable websites. They then analyze whether those sites could be exploited, and then attempt exploitation manually or through a semi-automated process. If it is successful, they penetrate the enterprise network and unleash their malicious activity. Depending on their intent and the type of website, they may either blatantly steal the data, maintain a low profile to steal data, or perform malicious activity over a long period.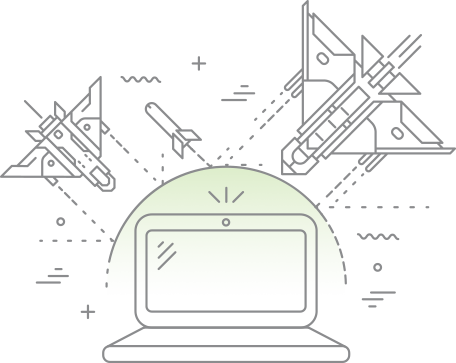 Website Security Issues
When your website handles personal information such as social security numbers and credentials, and financial information such as credit card details it must be kept more secure. Website security issues can occur in numerous ways:
| Web Servers | Website Visitor Access |
| --- | --- |
| Using older hardware is justified only as long as all vulnerability issues can be fixed | Many websites feature visitor interaction, based on the requirement. The more interaction that a website allows makes it more visitor-friendly, however, it proportionately leads to more vulnerabilities and security loopholes. Visitors may have to be allowed access to some of the enterprise/corporate resources. When such an avenue is allowed it is difficult to differentiate between authorized and unauthorized visitors. Restricting/blocking unauthorized visitors is quite difficult. |
| Web Applications | Website User Access |
| All applications must be updated with the latest patches. Outdated applications that do not receive any more support from the vendor are vulnerable. | The website/web server would be accessed by your employees, partners, existing customers, potential new customers, and visitors. Each type of use must be provided a different level of privileges/permissions to access various areas of your website/web server. This must be prudently planned and managed to disallow unwanted access. |
| Website Code | Enterprise Network |
| Poorly written software is a vulnerability and leads to security issues. If your web server and web applications are large and complex, then it is probable that they contain weaknesses, bugs, and security holes. The more expansive and dynamic a website it would mean that it could have more bugs and security holes that could be exploited. An enterprise IT system will be using multiple scripting languages, multiple services, and numerous open ports. The vulnerability is proportional to the "multiple" factor because all these have to be monitored. | incorrect settings could allow threat actors to infiltrate the network. |
Website Security Software
Website Security Software is a tool for securing websites against cyber attacks. There is much software available in the market, each having different capabilities. This software is used by vendors to provide Website Security Service, usually as a managed Security-as-a-Service (SaaS) model. Some Website Security Software also speeds up your website through Content Delivery Networks and other optimization tools. Among these cloud-based software models are more efficient.
Website Security Service
Website Security Services are offered by vendors – Security solution providers and Managed Service Providers (MSP). Many enterprises depend on their in-house IT administrator/security team to ensure website security. This may be feasible when the enterprise can afford the maintenance of trained and skilled IT experts. Practically, it has been observed that the IT administrator team is an overworked lot. They do have many routine tasks to attend to, and this usually makes them put off patch management, and other security-related activities leading to security breaches.
Engaging a Website Security Service has significant advantages over in-house security management. Managed Security Service (MSS) providers have dedicated experts in web security to manage the Website Security Services.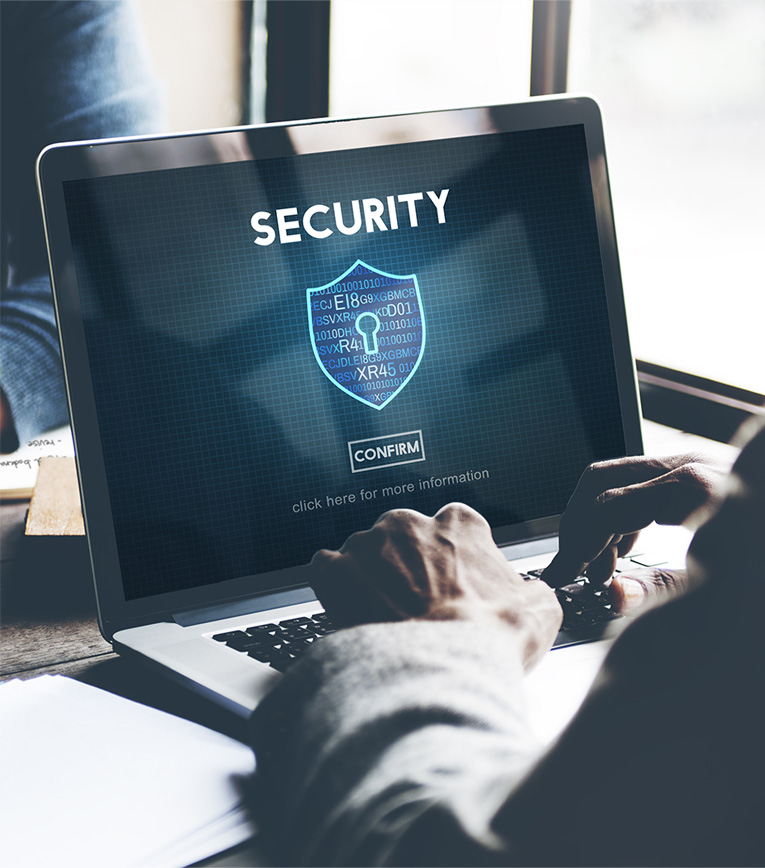 Comodo cWatch Website Security Service
cWatch is a web Managed Security Service (MSS) from Comodo, the leading SSL and security solutions provider. It is a complete, cloud-based, fully-managed website security service that secures your websites against cyber attacks and also ensures high website availability and performance through its Content Delivery Network (CDN) Service.
cWatch offers 24/7 website monitoring capability with a dedicated cyber security operations center (CSOC) for handling security incidents and event analysis. The service regularly runs malware scans to automatically identify and remove malware on your domains. Web Application Firewall, website blacklist monitoring and removal, SIEM (Security Info and Event Management System) integration, DDOS protection, website acceleration, Application Intelligent Networking, Customer Alert Mechanism, Static/Dynamic Content Caching, and blocking of OWASP Top 10 vulnerabilities are some of the other features that are part of the service. A comprehensive user-friendly dashboard provides overall statistics on all your managed and protected domains.
As a website owner/administrator, you must take an informed decision on the best way to ensure website security from cyber threats.
24/7 Live Technical Support
Comodo customers depend on our outstanding and reliable customer service. Our support team exceeds the standards that are set.