Is Website Down Everyone or Just You
Website down - This is a digital fact of life due to hardware issues or several other things mostly out of a web provider's control. A 'website down' problem occurs mainly due to one of the following reasons:
The whole server has crashed

Something on the server has crashed

A programming error on the website

An expired domain, or a DNS problem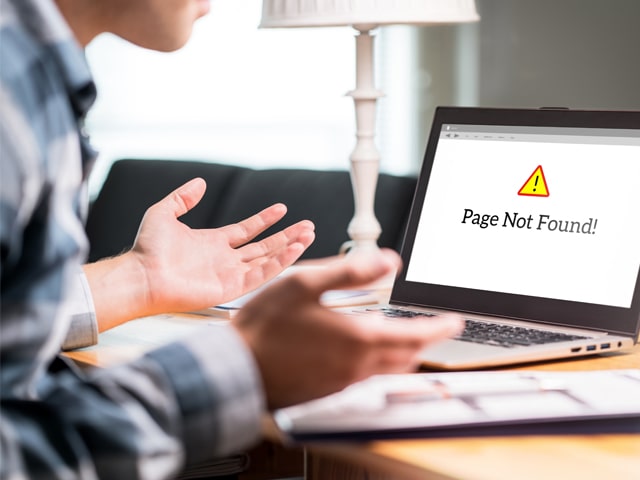 Website Down Checker — Is Website Down Right Now?
Enter a domain name below to check if a Website is Down or Not...
The internet is fragile. Be the first to know when your site is down.
Gain instant insights and notifications into your website's availability continuously.
Is This Website Down?
When your internet is running fine, but that one page you want to access keeps throwing you a server not found error, you will get frustrated. Relax and first check to see if it is their problem rather than yours before getting into a heavy-duty troubleshooting mode. What to do when Website Down? 'Website Down Checker' to analyze if a site is unavailable in general, or if it is just unavailable from your network. Use a 'Website Down Checker' when:
A user is unable to access the website
You could have just received a helpdesk ticket from a user saying they are unable to access a page on your website. Here, you can use the 'website down checker' to perform a quick check your website to examine if the web server is externally available and respond before you hit the panic button. You can then take suitable steps to get it back up and running.

You want to check Is This Website Down for everyone or just you
You may find yourself in a situation where your website is down when going through the daily grind. In this situation, you can use a 'website down checker' to see if there is something wrong on your network side or if the problem is outside your control.
What to do when "Is Website Down"?
Several things should be taken into consideration when you experience a 'websites down' problem:
Have you made recent modifications/changes that could have resulted from this issue?
Is there work being done right now on the website?
Is the website accessible from other locations?
1. Have you made recent modifications/changes that might have resulted in this issue?
The work that you recently performed over the website could have resulted in unexpected problems linked to its performance. This is important for platforms such as Joomla, WordPress, and Magento where there are chances of you to face a plugin/theme compatibility issue. Very often, this hinders and almost puts a brake on the functionality or specific sections of your website and sometimes brings the whole site down. Thus, experiencing a 'websites down' problem.
As a proper course of action, you should revise the work that was done over the website, determine the exact changes that were done, and consider backtracking the changes as you try to resolve the problem.
2. Is there work being done right now on the website?
You will be able to observe changes on your website when making changes on your live website. This is the reason why extreme modifications to your live website are not recommended. Instead, you can form a development environment of your website that allows you to test the functionality of the website before and after the modifications that need to occur.
3. Is the website accessible from other locations?
Implementing a traceroute and ping towards your domain will permit you to determine if your requests are reaching the server housing your site. You should consider testing the connection to your website from a different location if the commands return too many timeouts in their output. This can be done by using a proxy service. You could also find yourself in a situation where your website is accessible using the proxy service, however, it cannot be reached from your computer. In this case, you should assume that your IP could have been blocked by the hosting provider. In the case of a blocked IP, your hosting provider will track the exact reason and then unblock the IP for you.
Is the Website Showing an Error Message
Some of the most common error messages you could encounter on your website are:
404 Not Found: This error indicates that the directory/file you are trying to access via your website does not exist on the server.
403 Forbidden: This error indicates that there is a limitation imposed in the .htaccess file of your website or a problem with the permissions or ownership of the folders/files of your website.
504 Gateway Timeout: The error signifies that your request took up too much time to be executed, even exceeding the Web Server's globally defined timeout value.
500 Internal Server Error: This error means that the server failed to process your request due to the server or website configuration.
cWatch: A Reliable Website Down Checker Tool
With the growing advances in Internet technology, users are expecting a more user-friendly and dynamic website to meet their requirements. Website owners will have to be aware of the security threats that could attack their websites. To prevent such threats, many business owners have started to focus on getting more security support.
While searching for effective security support, you will have to keep in mind that the best website security check tool should be capable of protecting websites, web applications, and web servers, besides optimizing their performance. A good website security check tool should be able to mitigate specific attacks and threats that can shut a website down. Additionally, it should help maintain a clean track of the online community.
With a wide range of website security check tools currently available for all website owners, cWatch – a website security tool developed by Comodo - offers the most efficient features for businesses. As a website security check tool, cWatch offers the following key features:
Managed Web Application Firewall (WAF)
This WAF operates at all web servers, working as a customer inspection point to detect and filter content like embedded malicious website code.

Secure Content Delivery Network (CDN)
Delivers web content at a faster rate by caching at a global data center to shorten distances, meet traffic spikes, and provide website security.

Cyber Security Operations Center (CSOC)
A team of always-on certified cybersecurity professionals providing 24x7x365 surveillance and remediation services

Security Information and Event Management (SIEM)
Advanced intelligence capable of leveraging current events and data from 85M+ endpoints and 100M+ domains

Distributed denial of service (DDoS) Protection
This enhances traffic on your website and prevents hackers from using software vulnerabilities.

Bot Protection
Tracks legit website users to be protected from annoying delayed pages or CAPTCHA.

Daily Malware and Vulnerability Scan
Provides a daily report that will be sent to monitor website safety.

Website Acceleration
This enables your website to perform faster than before.

Instant Malware Removal
Permits you to know the exact malware that keeps attacking your website or making your PC vulnerable to hacking attacks.

Full Blacklist Removal
When the website scanning is done, all the blacklists will be removed from your website.

Website Hack Repair
With the help of website malware removal, website hack repair provides an in-depth report on areas you need to deal with.
Hack Email Without Changing Password
Online Web Vulnerability Scanner
How to Identify a Safe Website