WordPress Security
The Ultimate WordPress Security Guide - Step by Step (Latest Update 2023)
WordPress Security is one of the hot subjects in the IT business world. WordPress is the world's most popular website building software which powers nearly 27% of all websites.
With so many hacking attempts made to infiltrate sites based on WordPress, one might begin to wonder if WordPress is secure or not. The security team behind WordPress works tirelessly to fix any vulnerabilities that surface within the WordPress core.
They also release Security patches from time to time. It comes with many bug fixes that are released consistently and regularly.
Bookmark this article and return to it whenever you want to check whether your WordPress site has all the WordPress security measures in place.
Why WordPress Security Software?
Content Management System (CMS) is popularly used by many online businesses to create their official websites. A popular CMS platform is WordPress. WordPress is proven to be one of the founding platforms in terms of the content management system (CMS). Instead of relaying to a website developer, WordPress allowed users the freedom to design their websites more efficiently.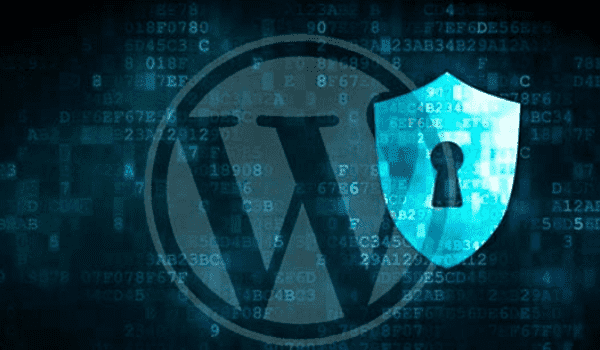 Why WordPress Security is Important?
If your WordPress site gets hacked, it can cause serious damage to your business and brand. Cybercriminals who were responsible for the attack can steal confidential user information, passwords, inject malicious codes on your site, and can even distribute malware to the visitors of your site.
If your site gets infected by ransomware, you may have to pay ransom to hackers for regaining access to your website. All these highlight the importance of WordPress security.
How to Secure WordPress Site?
The WordPress company is doing its best to secure its users. After all, they're a business benefiting from their customers. They'll do their best from assisting to protect their customers from online attacks. Though, there are factors that may still lead to website security failure such as human error. Read more..
Is your website is based on WordPress? If it is then, that's an excellent choice. WordPress is the world's leading Content Management System (CMS) with loads of useful features.
But with that immense popularity, comes the risk of cyber-attacks. As with any popular software, hackers tend to target WordPress CMS and exploit your website.
Here is the step by step Instructions for ensuring the security of WordPress Sites,
WordPress Security Optimization Guide
Less Add-Ons - Always run plugins that are required for your site and dismiss all unused, testing, or debugging plugin.

Less Scripts - Tracking pixel affects the overall performance of a website by increasing the browser load.

Compression - The compressed files enable a web server to reply with a much smaller file, this helps in presenting a better experience for the user.

Optimize Images - Compressing and optimizing images for the web retains the quality and never bites the load time.

Enable Keep-Alive - By enabling Keep Alive, the browser will do the handshake once and reuse the same session to download all other files

Disable DNS Lookups - It is vital to reduce the DNS lookups and speed them up for your WordPress site.
Step by Step Instructions for Security of WordPress Sites
We're very concerned about the security of many WordPress users. That's why we dedicate our time to educating many of you to secure WordPress website properly. Remember, WordPress gives you the freedom to maneuver your security controls. Your security is also in your own hands.
Step by step instructions to secure WordPress sites
Setup Website Lockdown and ban users

The 2-Factor Authentication

Play Around Your Passwords
Update Your Website Software and CMS
You might be using a content management system (CMS) like WordPress, Joomla or Drupal, etc. A CMS is easy to use, and it is an excellent platform for managing your site, but if it is not updated from time to time, it can lead to cyber-attacks.
CMS providers regularly release the latest updates and patches for their CMS products to provide a higher level of security and patch are known vulnerabilities. Hence, it is important to make sure that your CMS, plugins, themes, extensions are up-to-date. This is one of the essential tips for website protection.
Use Web Application Firewalls
Web Application Firewalls serve as the shield for your website protecting it from malicious traffic and hackers. A web application firewall examines your website traffic regularly.
It also analyses the source of the website traffic and the type of information requested by the source.
Based on all those factors, The Web Application Firewall allows legitimate traffic and blocks malicious ones like hackers and spambots.
Set Strong Passwords
Using a strong and complicated password that is hard to guess, for admin access, can serve as an extra layer of protection to your site. If you haven't set a strong password, head to your CMS portal and change it right away.
A strong password contains more than eight alphanumeric characters, i.e., with a mix of uppercase and lowercase letters, numbers, and special characters.
Comodo cWatch can Strengthen Your WordPress Site Security
Websites offer businesses massive potential for sales, marketing, and customer service. Thus, it is critical for businesses to address any security vulnerabilities in their sites as soon as possible.
You can secure wordpress websites and prevent hacking attempts by Comodo cWatch, an excellent site security solution that will provide complete protection to all your websites.
Comodo cWatch is the best website security software to scan a website for malware. It can check your website for malware and remove threats within minutes. With its powerful cloud-based malware scanning, Comodo cWatch can contain even the potent security threats to your site. Try cWatch today!
The Benefits of WordPress Protection You'll Get:
24/7 Cyber Security Operation Center+

Managed Web Application Firewall

Real Content Delivery Network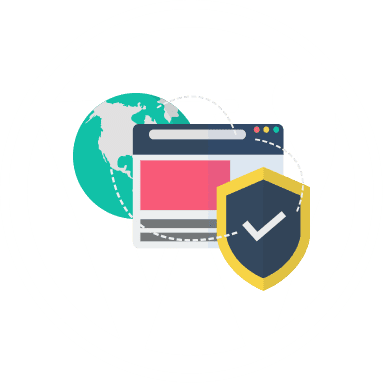 Website Protection Software Against Malware
When your website security is compromised, there's a big chance that your customers won't trust your brand anymore. In addition, your infected website can spread the malware to other affiliated websites resulting in more headaches. Comodo cWatch scans websites and provides detailed reports on malware threats, DDoS attacks, brute-force attacks, and other vulnerabilities.
cWatch provides you with the following website security solutions:
Cyber Security Operations Center (CSOC)
Your team of always-on certified cybersecurity professionals provides 24x7x365 surveillance and remediation services.
Security Information & Event Management (SIEM)
Advanced intelligence leveraging current events and data from 85M+ endpoints & 100M+ domains.
Web Application Firewall (WAF)
Powerful, real-time edge protection for web applications and websites providing advanced filtering, security and intrusion protection.
Secure Content Delivery Network (CDN)
A global system of distributed servers to boost the performance of websites and web applications.
PCI Scanning
Enables merchants and service providers to stay in compliance with PCI DSS.
Malware Monitoring & Remediation
Identifies malware, provides the tools and methods to remove it, and helps to prevent future malware attacks.
Good News!
On top of all the benefits from cWatch, you'll get the initial test for free. No need for credit cards. We created a plan that suits any interested online entrepreneurs to increase their website security. The Comodo cWatch Web contains unique sophisticated web security features that are not available in other website security tools.
WordPress Security FAQs
How do I secure my wordpress website?
Securing a WordPress website is similar to securing any other website. You need to keep your software and CMS up to date set strong administrator passwords, and utilize a web application firewall and other website security software, like cWatch.
Are website builders secure?
Millions of people use popular website builders, like Wordpress, Wix, Squarespace, Weebly, etc. to build their personal and business websites. But how secure are these platforms? Some website builders come with SSL certificates and simple security apps, but most lack more advanced malware scanning features and detailed instructions on how to keep your website secure. For complete website security, should use a trusted security vendor to add a layer of protection to your website.
Who is Secure My WordPress Website for?
Securing a WordPress website is something that any website owner or manager should prioritize. Personal blog sites, as well as business sites, need to be secured or you risk being hacked and having your data compromised. Even if you think your website is too small to be targeted, it is better to err on the side of caution and secure your website.
Article about Wordpress Security Tips are helpful?
Share the wealth!