CDN Security
Protect Web Security Against DDoS Attacks with CDN Solutions
CDN Security - The 90's saw the development of commercial Content Delivery Networks (CDNs). This technology went through a number of evolutionary stages prior to becoming the robust application delivery platform they are today. The growth of CDN technology was shaped by market forces, including vast connectivity advancements and new trends in content consumption.
The CDN evolution can be segmented into three generations, with each generation introducing new technologies, capabilities, and concepts to its network architecture. Working in parallel, each generation witnessed the pricing of CDN services trend down, marking its evolution into a mass-market technology.
Companies that have digital rich content on their website and those that want to deliver the same to their audience in a reliable and quick manner can use a CDN. A CDN is an interconnected system of computers on the internet that provides web content rapidly to a huge number of users by caching or duplicating the content on several servers and then directing the content to users in proximity. The aim of a CDN is to serve content to end-users with high performance, high availability, and supreme security. CDNs are known to provide protection against DDoS attacks. It will take on the traffic and keep your business website up and running.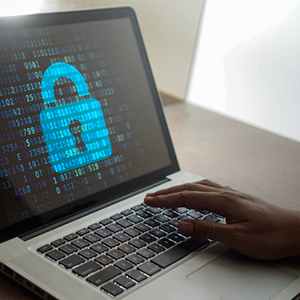 Benefits of Using a CDN Security
The benefits of CDNs are additionally emphasized by examining their usage in a few real-time application areas. A few of these common application areas include,
Business Websites: CDNs focus on accelerating the interaction between users and websites, and this is indeed greatly essential for corporate businesses. Speed plays a vital role in websites and is considered to be a ranking factor. Web pages will get loaded very slowly if a user is far away from a website. CDNs overcome this issue by sending the requested content to the user from the closest server in order to provide the best possible load times, thus enhancing the speed of the delivery process.
Education: CDNs provide several benefits in the area of online education. Online education is now gaining significance and popularity with several educational institutes offering online courses that need streaming audio/video lectures, images, and presentations. Students from all parts of the world participate in these online courses. After logging into a course, CDN makes sure that the content is served from the closest data center to the student's location. CDNs are known for supporting educational institutes by navigating content to the exact place where most of the students reside.
E-Commerce: E-commerce companies use CDNs to enhance the performance of their websites and make their products available online. With continuous uptime, companies are leveraging new customers with their products, exploring new markets, and retaining existing customers, in order to maximize their business outcomes.
Media and Advertising: In media, CDNs improve the performance of streaming content to a great degree by delivering the most recent content to end users quickly. Presently, we find a growing demand for real-time audio/video, online video, and several other media streaming applications. This demand is leveraged by advertising, media, and digital content service providers by efficiently delivering superior quality content for users. CDNs are responsible for accelerating the streaming of media content such as movies, music, online games, breaking news, and multimedia games in a variety of formats. All the content is made available from the data center closest to users' location.
Given below is a list of a few key benefits that a CDN can provide to a website that can greatly enhance website performance and user experience:
Maximum availability of your product
Easy delivery of audio and video rich content
Develop a more interactive website
Retaining more customers
More manageable traffic
More scalability to your business
Establishing your own criteria to enable the best possible performance for your website
Since the launch of CDNs, the market has thus experienced a major boost in the delivery of broadband content and the streaming of video, audio, and associated data across the Internet. Considered as one of the key emerging technologies that impact our web experience, a CDN security tool is offered by Comodo cWatch – a managed web security service.
Get the best CDN Security from Comodo cWatch Web
Faster websites and web applications, and better search rankings are the goals of Comodo's CDN, which is a network of globally distributed servers designed to enhance the performance of websites and web applications by delivering content using the nearest server to the user and is proven to increase search rankings.
Benefits of the Comodo CDN Security
Following are some of the key benefits provided by the cWatch CDN security feature:
High Availability: With the CDN serving content with almost unlimited capacity, traffic can be automatically scaled up and down. Unexpected surges in traffic will no longer be a challenge to the server, as it will be able to maintain speed and optimal speed under critical conditions.
Save Money: cWatch CDN can leverage compression and browser caching technology in order to save on bandwidth costs and usage.
Content Protection: Through flexible key and proxy authentication, it will be possible to protect "premium/paid" content and also prevent hot-linking.
Faster Speeds: Comodo's CDN allows website data to be copied to 29 locations all across the world ensuring that data has shorter distances to reach a customer wherever they are and providing a much faster experience. For instance, an individual located in Europe will load data from a CDN node in Europe, even if the website gets hosted on a server in the USA.
SEO Rewards: Search engines reward websites employing CDN with higher rankings on search results.
On the whole, Comodo's CDN is considered to be the only web services platform built on security, along with a fortified machine learning core capable of aggregating, examining, and syndicating real-time threat data both to and from each of Comodo's security services.