Online Website Malware Scanner
September 29, 2022 | By Admin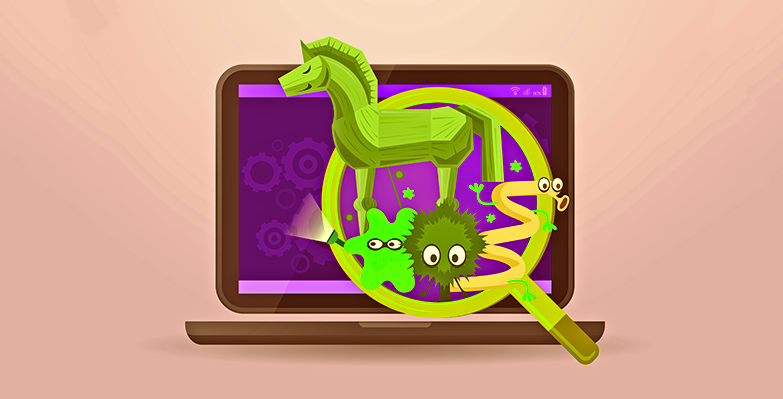 Online Website Virus and Malware Scanner
Online website vulnerability scanners perform a vulnerability analysis or vulnerability assessment by describing, detecting, and classifying the security holes existing in websites. This type of vulnerability assessment can also predict the efficiency of anticipated countermeasures and examine their performance after they are put into use.
An ideal online malware scanner for websites will have the following capabilities:
Potential to accomplish trend analyses and provide clear reports of the results.

Recommendations for countermeasures to remove discovered vulnerabilities.

Potential to conduct multiple scans simultaneously.

Maintenance of an up-to-date database of vulnerabilities.

Recognition of genuine vulnerabilities without an excessive number of false positives.
Online malware scanners will help in detecting and preventing the following web-based vulnerabilities:
- Script injection
An attacker will inject arbitrary JavaScript code into a victim's web browser. This will allow the attacker to steal confidential data from the victim's web application or steal the victim's session cookies.
- SQL injection
In this attack, an attacker will exploit a vulnerability to execute arbitrary SQL commands on the database. This will allow the attacker to extract sensitive data.
- Reading arbitrary files
An attacker uses this vulnerability to read arbitrary files from the webserver including configuration files, system files, source code files, etc. With this information, the attacker will be able to gain complete access to the server.
- Finding server software and technology
This information is used by the attacker to mount specific attacks against the recognized software type and version.
- Server information disclosure
Files in the server are used by the attacker to find information about the backend application, server software, and their exact versions. This data can be further used to mount targeted attacks against the server.
- Directory listing
An attacker will be able to view the entire structure of files and subdirectories from the infected URL. Very often confidential files are hidden among public files in that particular location and this vulnerability allows attackers to access them.
Protect Your Website from Malware with these 7 Guidelines
1. Update passwords regularly
The very first step in protecting your website is to refresh your passwords regularly. Ensure that your passwords are complex using special characters, upper and lower-case alphabets, numbers, and punctuation.
2. Use a Web Application Firewall
You can protect your website from almost all web-based attacks by installing a good Web Application Firewall (WAF) that will help in filtering out attacks and allowing only good customer traffic to pass through.
3. Maintain regular backups
This will allow you to keep your online business running even when the worst-case scenario occurs.
4. Scan for malware
Website scanning is a must as it will help in detecting malware that goes to the extent of even ruining your entire business and turning away your regular site visitors and business customers.
5. Update your software
This is essential because outdated website software makes it very easy to hack a website. Update your software regularly to prevent yourself from becoming an easy target of attack.
6. Multi-factor authentication
Increase security by implementing multi-factor authentication for all users. This will majorly reduce your chances of getting hacked.
7. Partner with web security experts
Finally, you will have to partner with an efficient cybersecurity specialist capable of providing you with an excellent online scanner for your website. This will free you from worrying about any further website attacks as this online scanner will do all that is needed to provide you with the best web security possible.
cWatch Online Website Malware Scanner
Partnering with cWatch Web is a very wise decision that you can make if you want to retain and even boost the reputation of your website. This is true because cWatch Web is a comprehensive suite of solutions and managed services available with an online scanner feature.
This website security tool developed by Comodo is available with vulnerability scanning, malware scanning, and automatic virtual patching and hardening engines. Websites are scanned daily to quickly detect and eliminate malware that can infect the website. If a threat is detected, email alerts are instantly sent to Comodo's CSOC along with details about the organization and the next steps on how to quickly eliminate the threat. Detailed reports are provided via the management console is accompanied by full event details and resolution capabilities.
The six layers of security solutions from cWatch Web provides comprehensive protection for any website.
1. Prevention layer - Web Application Firewall (WAF)
Powerful, real-time edge protection ideal for websites and web applications providing enhanced security, filtering, and intrusion protection.
2. Remediation Layer - Malware Removal
Detects malware, provides the methods and tools to remove it, and helps prevent future malware attacks.
3. Intelligence Layer - Security Incident Event Management (SIEM)
Provides actionable intelligence that can leverage existing events and data from 85M+ endpoints and 100M domains.
4. Response Layer - Cyber Security Operations Center (CSOC)
This center has a team of cybersecurity specialists providing round-the-clock surveillance and remediation services.
5. Compliance Layer - Payment Card Industry - Data Security Standard (PCI DSS)
Enables service providers and merchants to stay in compliance with PCI DSS.
6. Performance Layer - Content Delivery Network (CDN)
A global system of distributed servers to enhance the working of websites and web applications.

Related Resource