Website Vulnerability Scanner
Online Tools to Check Website Vulnerability
Website Security Scanner - When businesses started using content management systems like WordPress, Wix, Weebly and many more, their marketing became a lot more revolutionary. Though, cyber criminals took this as an opportunity to cause problems to unsuspecting business owners. After the initial attacks, business owners started checking the Internet for more security support. With enough research, they began reading blogs advising them to check website vulnerability scanner tools to fight against threats.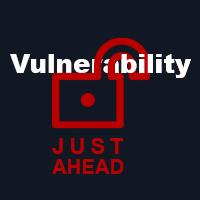 A website antivirus won't do much in online security protection; that's why there's a great need to check website vulnerability scanner tools. Websites need more than just blocking malware off their website layer. This can leave some website masters confused - thinking who or what had infected their websites. In cases like this, website masters need to check website vulnerability scanner online tools for guaranteed protection. For website visitors, they might avoid websites which had gotten their computers were infected.
Check Website Vulnerability Scanner Tools for Businesses
Here comes the hard part, you need to check website vulnerability scanner tools for your business. Typing "web vulnerability scanner tools" on Google will show you options though not all tools are created equal. So here's a quick guide on how to check website security scanner online tools for the business:
Easy to Use: It's important that it's easy to operate on the affected website. Or else, it'll be difficult for the website security staff to clean the whole hacked website.
Threat Detection and Response: This is what web vulnerability scanner tools are made for. It's easier to prevent damage than resolving it. Look into how fast and efficient a web vulnerability scanner tools work. Try reading from review forums or websites, too.
Extensive Reporting Capabilities: The web vulnerability scanner tools must provide you an extensive report on what's the website's activities and performance. This will reduce false negatives and will prepare you better in the future.
Minimal Impact on Business Productivity: The web vulnerability scanner tools must not affect the website's performance. Its role is to protect and report possible vulnerabilities as much as possible.
What Comodo has for You?
cWatch Web software works using the Content Delivery Network (CDN) to host the web vulnerability scanner online tool at strategically placed servers around the globe. This technology is also known as Comodo's high capacity cloud. The technical design of Comodo cWatch delivers advantages like ease of deployment and agile response against threats. DDOS mitigation is one of the features that fights DDOS attacks which can crash and shut down your website, thereby denying service to your legit website customers. Through the web vulnerability scanner tools feature, a shutdown can be avoided while stabilizing your website traffic. This wins you more satisfied customers.
The cWatch Features You Need
Any IT company can install web vulnerability scanner tools that can clean up your website, but you got to pay for their subscription plans first. You need to be wary and check website vulnerability scanner tools from other companies for more options. That leaves no chance to decide if their antivirus is really what you need. Cwatch has more benefits to provide than our competitors, use our web vulnerability scanner tools and see for yourself:
24/7 Website Surveillance

Superior Threat Investigation Capabilities

CDN (Content Delivery Network) which ensures high website availability

Efficient SIEM (Security Information and Event Management) System

PCI Compliant Scanning Tool
In terms of sites that check website vulnerability scanner tools, cWatch as one of the web vulnerability scanner tools can give you the following benefits aside from its technical capabilities:
Saves Time and Effort
You don't have to worry about the pesky dangers of malware single everyday. All you got to do is to check website vulnerability tools and install cWatch on your website. It'll do the rest of cleaning and protecting as a website security check tool.
Risk Reduction
Why wait for the moment of danger to come? Through the intensive activity reports of the website security check tool, you plan effectively before a malware attack. The best cure is prevention. Check website security scanner tools in the Internet now.
Cost Saving
Trying the web vulnerability scanner tools can prevent you from spending more money on paid vulnerability scanner tools from Google.
Enjoy Full Protection
Gladly, Comodo cWatch Scan test can be used for free. No credit cards needed. You don't have to check website vulnerability scanner tools from other companies. If you wish to continue using cWatch, there's an available, affordable subscription tier for your needs. Please visit our website for more details.