Best Website Security Software Features
November 09, 2022 | By Admin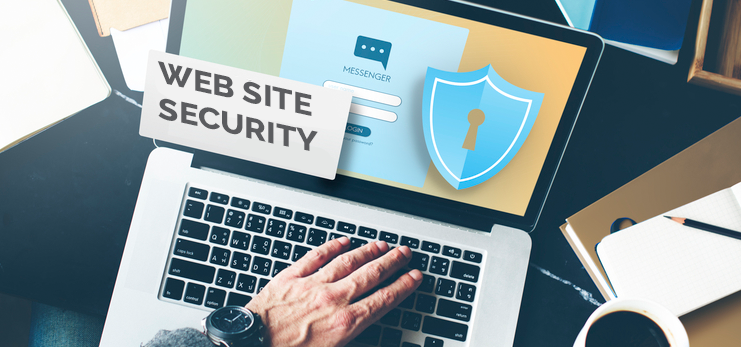 Website Security Software As Services
The best website security software can be defined as an application that can keep your websites, web servers and web applications safe, and protects them from hacks and malware. It must provide proactive protection and block threat actors and malicious attempts before compromising your website, web servers, and applications.
In recent times, website malware attacks have witnessed a sharp rise and have drawn the huge attention of online users. Malware is the general term for several variants, and almost all malware variants are used for malicious activities by hackers.scanning can check a website for malware and reveal the hidden malware.
Usually, malware infects websites, web servers, and applications through phishing emails, malicious online advertising that contains malware payload, and software downloads from untrusted sources.
A simple search reveals the availability of hundreds of "malware scanning" tools. And many of them charge a hefty amount for malware removal. But "removal" is not a permanent solution. Your website can still get hacked and affected by malware. The infected website can bring a whole department or the entire organization to a grinding halt.
So, what is the solution? The solution is ensuring protection with Website Security Software. And antivirus solutions are not the right solution to protect your website.

What should a Website Security Software have?
You must first know the detrimental effects of malware affecting your website. This would help you select the best website security to protect your website.
Websites affected by malware will get blacklisted

Your hosting provider will shut down your website

Search engines will display warnings about your website

Browsers will display warnings about your website, and prevent users from accessing your website

Malware will drastically slow down your website

Visitors to your website will be redirected to other websites (malicious)

Your website will succumb to DDoS attacks

Your website will be used for DDoS attacks as part of a bot network
Check for these Features in the Best Website Security Software
The website security software must have the capability to proactively block ANY type of attack on your website

It must regularly scan for malware and vulnerabilities

It must continuously monitor the website and alert any security issues

It must stop all hack attacks and prevent the exploitation of vulnerabilities

It must prevent malware penetration

Don't Forget The Passwords!

It must thwart DDoS attacks and brute force attacks

It must be capable of detecting zero-day vulnerabilities

It must check for possible blacklisting symptoms and warn you - the website owner/webmaster before the website gets blacklisted

It must include a Web Application Firewall (WAF) at all web servers to detect and filter embedded malicious website code

It must be able to block or mitigate the effects of various types of attacks such as HTTP Flood, User Data Protocol, Simple Service Discovery Protocol and Domain Name Server Denial of Service Attacks

Faster content delivery and enhanced website security through a "caching" content delivery network. Ironically, most website software provides only non-caching content delivery, which could be considered as a namesake feature that contributes nothing towards enhancing website security or optimizing website performance.

If you are an online merchant who has to handle credit cards online, then the software must ensure a simple and automated way for continued compliance with the required PCI DSS standards.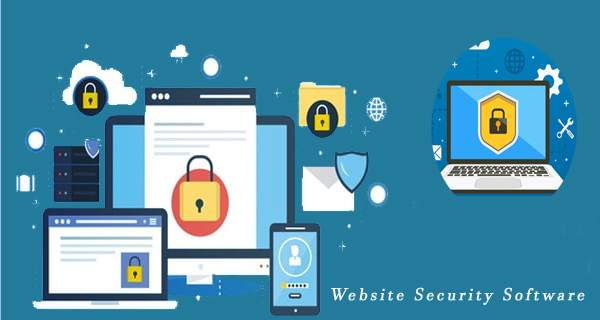 Self-Managed vs. Managed Website Security Software
If you have a single website or a dedicated IT cyber security team then you may be able to manage the security of your website with robust website security software having the features as mentioned above. However, practically IT personnel are an overworked lot. They have plenty of routine tasks to monitor and the affordability and retention of certified and skilled cybersecurity personnel may not be viable for small and medium organizations.
5 Benefits Of Managed Website Security Services/Managed Security Service (MSS)
Some factors that make Managed Security Service (MSS) very attractive include:
#1 Server Maintenance
The service provider ensures that your web servers are working properly and there are no technical glitches that might cause your website to crash.
#2 Updates
With Managed Security Service (MSS) the user does not need to bother about updating software or hardware to keep their website, web servers, and applications working.
#3 System Monitoring
This is a vital maintenance aspect whereby the service provider closely monitors traffic spikes to ensure that the website does not crash at peak times.
#4 Data protection
The files are backed up on a routine basis and constantly checked for vulnerabilities. In an unanticipated situation, no data would be lost and could be restored quickly. The backups are regularly done for the web servers and applications to support rapid restoration if necessary.
#5 Security
The Managed Security Service (MSS) examines weak points on the website, web servers, and applications for malware, spyware, and suspicious traffic patterns. This ensures safety from malicious infections and keeps you aware of what type of traffic is going onto your website.
You could then consider the option of a Managed Security Service (MSS) provider who provides Security-as-a-Service. They would provide round-the-clock security and have a dedicated team of specialized cybersecurity professionals to protect your website. Considering the pros and cons you may find that opting for an MSS is more cost-effective in enabling better security than maintaining a dedicated security team.
The website security software must keep your website safe, and thwart all hacks and malware attacks!

Useful Resources:
Get Free Website Protection Software
Get Free Website Security Check Software