Why DDoS Prevention?
How to Prevent DDoS Attack?
DDoS Prevention — Did your website just disappear during the busiest days of your operations? You might think it's just an "Internet problem," but upon researching, you find out that search engines flagged it as a hacked website. Be careful. Your website might have been a victim of Distributed Denial of Service (DDoS) attack.
A DDoS Attack is one of the most common cyber threats to websites. You're definitely not the only victim. A normal DDoS attack overloads the IP address with a huge amount of traffic. If the IP address points to a web server, then it may be overwhelmed. The genuine user traffic heading for the web server will be unable to contact it, and the site becomes inaccessible. The service is denied.
A DDoS attack is a special form of denial of service attack. The goal of the two is just the same but the malicious traffic is created from multiple sources despite being arranged from one central point. The fact that the traffic sources are distributed -- often throughout the world. This makes a DDoS attack lot harder to intercept than one originating from a single IP address.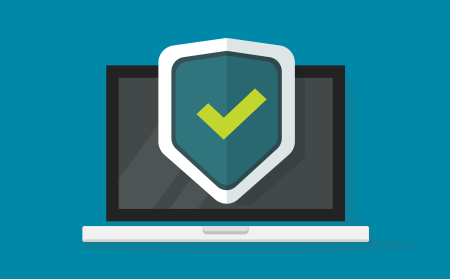 Four Common DDoS Attacks
TCP Connection Attacks (Occupying connections)
These try to use up all the available connections to infrastructure devices such as load-balancers, firewalls, and application servers. Even devices that can maintain state on millions of connections can be disconsolate by these attacks.
Volumetric Attacks (Using up bandwidth)
These try to consume the bandwidth either within the target network/service or between the target network/service and the rest of the Internet. These attacks are simply about causing congestion.
Application Attacks (Targeting applications)
These try to overwhelm a specific part of an application or service and can be effective even with very few attacking machines generating a low traffic rate.
Fragmentation Attacks (Pieces of packets)
These send a flood of TCP or UDP fragments to a victim, overwhelming the victim's ability to re-assemble the streams and severely reducing performance.
The Dangers of DDoS Attacks
Aside from severing the connection of your legitimate website users to your website, DDoS attacks can cause serious damage in many ways to your online business. Here are some of the samples of the harmful effects of DDoS attacks:
DDoS attacks can severely impact eCommerce, resulting in substantial revenue loss
DDoS attacks can blow up your IT costs from ISPs and IaaS providers for bandwidth overages, or computing power.
DDoS Attacks can give short to long term damages to your online reputation for critical services (such as financial services, sensitive customer information, and etc.)
DDoS Attacks act as a "smokescreen" for your IT staff to focus on, while the hackers are stealing data from your website systems.
cWatch is the DDos Prevention Tool
DDoS prevention is possible through manual security planning, but it'll be a hundred times easier if you have your own DDoS prevention tool. As DDoS attacks can happen anytime even while you sleep.
cWatch offers the most efficient features for businesses. It is the web security service tool that combines a Web Application Firewall (WAF) provisioned over a Secure Content Delivery Network (CDN). It is a fully capable website security check tool from around-the-clock staffed Cyber Security Operation Center (CSOC) of certified security analysts and is powered by a Security Information and Event Management (SIEM) that leverages data from over 85 million endpoints to detect and mitigate threats before they occur.
To strengthen the web application firewall feature, here are the other features and short descriptions that cWatch has on its layers:
Cyber Security Operations Center (CSOC)
Your team of always-on certified cybersecurity professionals providing 24 hours surveillance and remediation services.

Security Information & Event Management (SIEM)
The ddos prevention tool has an advanced intelligence leveraging current events and data from 85M+ endpoints & 100M+ domains.

Secure Content Delivery Network (CDN)
The ddos prevention tool for my website has a global system of distributed servers boost the performance of websites and web applications.

PCI Scanning
The ddos prevention tool has PCI Scanning enables merchants and service providers to stay in compliance with PCI DSS.

Malware Monitoring & Remediation
The ddos prevention tool identifies malware, provides the tools and methods to remove it, and helps to prevent future malware attacks.
Because of those promising features, cWatch as a DDoS prevention tool can give you the following benefits aside from its technical capabilities:
A DDoS Prevention Tool Saves Time and Effort
You don't have to worry about the pesky dangers of malware every day. All you got to do is install cWatch on your website. It'll do the rest of the cleaning and protect a security check for the website.

A DDoS Prevention Tool Saves Costs
Spending on the ddos prevention tool might appear burdensome, but it actually prevents you from the possible risk of spending more on requesting for website consideration from Google and loss of customers.

A DDoS Prevention Tool Reduces Risks
Why wait for the moment of danger to come? Through the intensive activity reports of the best website security, you plan effectively before a malware attack. The best cure is prevention. Use a security check for website now.
Protect your website every day using a web security service . Register at the cWatch website to enjoy these various services.
Related Resources