What Do You Mean By Website Security
August 15, 2021 | By Admin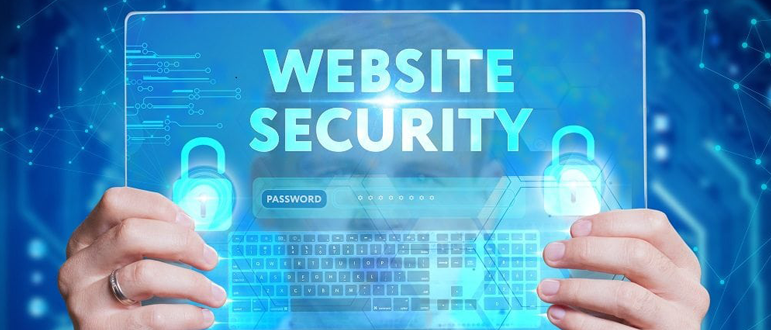 How to Protect & Secure your Website?
Website security refers to the methodology of securing sensitive data stored online from illegal access and modification. This is achieved by implementing stringent policy measures. Security threats are common these days and hackers are rigorously finding ways to compromise the sensitive data stored by an organization to support their malicious intentions.
The sole purpose of Website security is to distinguish the following:
Important assets of a business
Legitimate users who may access sensitive data
Level of access (full/limited) granted to each user
The multiple vulnerabilities that may reside in the application
Data exposure, criticality and risk analysis
Relevant remediation steps
How Do You Make A Website Secure?
The website security is achieved only when the below-stated four rules of security are addressed appropriately. These four rules remain uniform for all businesses and organization across the globe.
Confidentiality:-
The sensitive website data stored on the cloud or servers in the organization should not be exposed under any circumstances.
Integrity:-
The data received from the website should be consistent and is only to be changed by an approved user.
Availability:-
The website should remain accessible to all legitimate users within a particularized period of time depending on the request.
Nonrepudiation:-
The legitimate user cannot deny changing the data held on the Website and that the Website can prove its identity to the legitimate user.
The website security analysis runs parallel with website development. The programmers and developers who are responsible for website development should execute various strategies, post-risk analysis, mitigation, and monitoring.
Why Is Website Security Important?
Small business owners are not aware of the website security risks and consequences and tend to assume that they're too small to be noticed by cybercriminals. As a matter of fact, cybercriminals and hackers target small or big businesses based on the vulnerabilities in the sites using automated tools.
Most small business owners fail to think about their website security. Even though they think of usual security concerns, they often don't connect those concerns with their own business website safety. This prevents them from setting up even the most basic website security precautions that are essential to be followed.
A website builds the brand image of any business, and often acts as the first point of contact for potential customers. When security measures are not met properly, customer relationships can be damaged. Website threats come in many form and must be dealt with appropriately - as a single security breach could completely bring destroy a business, its brand and customer loyalty. In the USA, almost all the states now have stringent data breach laws and impose fines, penalties, and other costs for not taking care of the security properly.
An infected website poses security risks to visitors while also presenting additional concerns for non-visitors. Bad actors attack small websites to leverage them as hubs to spread malware attacks on other larger websites. Sometimes these attacks include national targets and infrastructure. When such attacks are carried out, online criminals make use of the combined power of thousands of computers and sites to launch their attacks.
How can I check a website is safe?
Therefore, it is always vital for a business of any size to stay protected by regularly checking on the posture of their website security. Most of the attacks today are carried out through phishing tactics. Therefore it is recommended to browse with caution - make it a point to double-check the URL especially those sites of banks, social networks, and any e-mail sites before logging in. Of late, Firefox, Chrome, and Internet Explorer browsers now present a color-change on the location bar to symbolize that the website has been authenticated as a genuine one. Check for HTTPS instead of the less-secure HTTP which is also a good idea.
There are online tools that will also allow site visitors and website owners alike to protect themselves. Comodo cWatch offers two such tools – its site score scanner and its cWatch Web security solution.
Website Check – A scoring tool
The cWatch Web Site Score Scanner is an automatic website scanner that will provide a site's security rating within seconds. Simply type in the URL of any site and within seconds the tool will scan the website with Comodo's automated scanner and provide a score rating based on its security posture such as whether malicious code was detected on the site or whether the website has protection layers enabled to prevent infection. This helpful tool can give great insight for a visitor and determine the level of precaution they should take when engaging with that site.
Protected Websites
Today, all websites of every size are prone to numerous online attacks. Therefore,
A website that enables protection is not only the wisest way to maintain a site, but it is also one that visitors should feel more inclined to visit because they can rest assured that the website owner cares about their safety as well.
cWatch Website Security Software
The Comodo cWatch website security solution offers comprehensive protection with multiple layers of technology and a team of cyber experts that will handle all the aspects of your security. From complete complimentary scans and malware removal, the professional team is ever-ready to support you on a 24/7 basis. For more details on Comodo cWatch which can effectively help you in checking if your website is safe visit the official page!

Related Resources
: