For any business, it is extremely important to prevent website hacked issues and have a fully functioning website without which you will indeed end up in missing out on potential clients, resulting in low revenue. Thus, you should always ensure that your website is up and running properly as a number of issues can result in bringing your website down. You can sort out these issues on your own, at home, in order to ensure that your website is globally available.
What is DDoS Attack Definition?
When you visit your website and see an error page instead of your website, you should understand that the site has one of two problems: your host or site isn't working or there is a problem between the host server and your computer. A few other reasons for website downtime may include:
Hacker attacks
Viral traffic
Deliberate DDOS attacks
Minor mistake in your website's code
Scheduled server maintenance by your web host
Natural disasters wreaking havoc on your data centers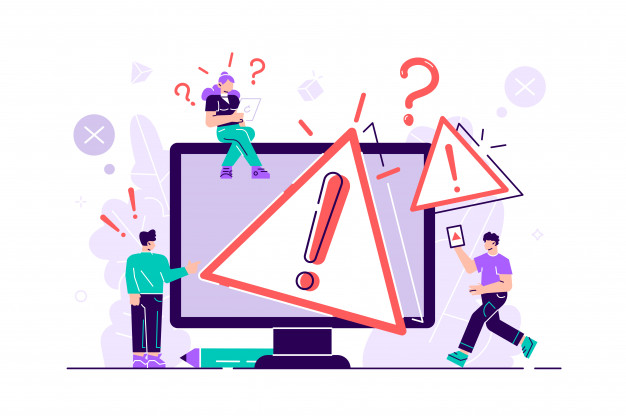 To fix a website that is down you can try out the following tests:
Try reaching another website: If another website loads normally, then it means that your Internet connection is working correctly. If not, the problem exists with the Internet connection and you need to contact your Internet service provider. After you get your Internet connection working properly, and still experience a problem reaching your website, do as follows:
Try visiting your site's hosting company's website: The very same server is used by both your website and the host company, and if the company website is not working, it is indeed a server problem. If you are able to visit the website, then the issue is with your own website or the domain name.
Try visiting your website from a different computer, phone or tablet. This is to ensure that there is nothing wrong with your ISP. Contact your ISP if you can visit the website. If not, the problem is still either with the domain or your site.
Try to ping your domain. To ping your website, click "Start," "Programs," "Accessories" and "Command Prompt." Then type in the word 'ping', a space and then your domain name. A series of reply messages will be sent to you, including the bytes used, IP address information, and other data. If you receive any of these - the website is working. However, if the website is not working you will receive a 'timed out' error message.
Using a combination of a CDN service, DNS management and a backup host will help you to safeguard your site from both short-term downtime and major outages.
Content Distribution Network (CDN) Services
Stores and supplies cached content from your website
Easy and effective method to protect against short periods of downtime
DNS Management
Invest in a DNS management/failover service
As soon as the website goes offline, these services will automatically route traffic to your secondary host
Backup Hosting
Set-up a secondary hosting account at a different hosting company
Preferably on a server placed in a geographic location that is different from where your primary server is located
Produce and transfer backups to this secondary hosting account on a consistent basis
Remember that database-driven websites need to back up their databases
Besides the above-mentioned tests, you should also focus on getting a reliable software tool that will help execute efficient security check and eradicate downtime issues caused by hacking etc. To prevent website hacked issues, Comodo cWatch Web now provides fully managed security services for websites and applications. The Comodo Cyber Security Operations Center (CSOC) is has qualified security analysts responsible for monitoring, examining and defending websites, databases, data centers, applications, servers, desktops, networks, and other endpoints for customers. The CSOC thus checks for threats, detects and analyses them and then executes the necessary actions.
The Comodo web Application Firewall (WAF) eradicates application vulnerabilities and protects websites and web applications against improved attacks including but not limited to SQL Injection, Denial-of-Service (DDoS), and Cross-Site Scripting. This WAF, incorporated with malware scanning, vulnerability scanning, and automatic virtual patching and hardening engines, has the ability to provide effective security that is wholly managed for customers as part of the Comodo cWatch Web solution.
With the Comodo malware detection scanning, preventive methods and removal services, organizations will be able to employ a practical approach to protect their business and brand reputation from malware attacks and infections. Comodo cWatch Web will help prevent future malware attacks even before they hit the network.
Businesses, online merchants and several other service providers dealing with credit cards online are provided with a simple and automated way to stay compliant with the Payment Card Industry Data Security Standard (PCI DSS). Comodo cWatch Web guarantees that payment cardholder information is kept secure from possible security breaches via a meticulous network and application scans to identify and then fix security vulnerabilities.
To sum up, Comodo's Secure Content Delivery Network (CDN) is a network of globally distributed servers that have been designed to enhance the performance of web applications and websites by delivering content using the closest server to the user and is also known to increase search rankings.