Several websites get blocked on a regular basis because of various security reasons. Some of these reasons include protecting sensitive business information and preventing children from viewing and reading inappropriate online materials. When you visit a blocked website, the error message "This webpage is not available" will get displayed on your browser screen, which is the same when your website is down. Hence, you end up wondering whether the website is down or blocked in your area. As a reply to this question, this article will explain how to check if a website is down or blocked in your region.
It is possible for the web server running a website or the routers and several other equipment that connects your computer to the server to go down. Maintenance, patching, changes, or other issues can cause the web server or routers to be unavailable. When this takes place, your computer may get an error or timeout when trying to access a website.
Given below are a few tests you can perform to determine if the problem of your website being down is on your end, in-between, or with the web server.
Try another browser or refresh your browser

In some situations, it could be your Internet browser that is causing you problems. To help verify that this is not the problem, ensure that you have refreshed the web page you are trying to view by pressing the F5 key on the top of your keyboard. If this fails to work and you have an alternative browser installed, try a different browser. If you find that the web page works in a different browser but does not work in your browser of choice, you will have to clear your browser's cache. Even if this does not help, you will then have to reset the browser to its default settings.

Test your Internet connection

If your Internet connection is not working, a website could appear to be down. You can quickly detect if you have this problem by visiting a website you have never visited.

Test and reset your router

If you have a broadband modem or home router, it is not uncommon for these devices to experience issues that may cause a web page or website not to work. One common problem that routers experience is in their routing tables, which results in websites not being found. It could be possible for all websites to work except for one website.

You can verify if you are having a problem with your modem or router by disconnecting the power cable to them and allowing them to be disconnected for 10 seconds. After waiting, make sure to plug the power back into the devices, wait a few seconds, and try the website or web page again.

Test site using an online service

If you fail to access a website even after trying all of the above suggestions, go ahead and confirm if the problem is on their end. For this, you will have to use a third-party service that tests to see if a website is up or down.

Traceroute the connection

Additional troubleshooting can be executed by doing a traceroute on the IP address or domain you are trying to access. Doing a traceroute can, in fact, give you an idea if the problem is with one of the routers between you and the web server.
You can protect your website from both short-term downtime and major outages by using a combination of DNS management, a CDN service, and a backup host.
DNS Management
Invest in a DNS management/failover service
Immediately after the website goes offline, these services will automatically route traffic to your secondary host
Content Distribution Network (CDN) Services
Simple and effective method to protect against short periods of downtime
Stores and supplies cached content from your website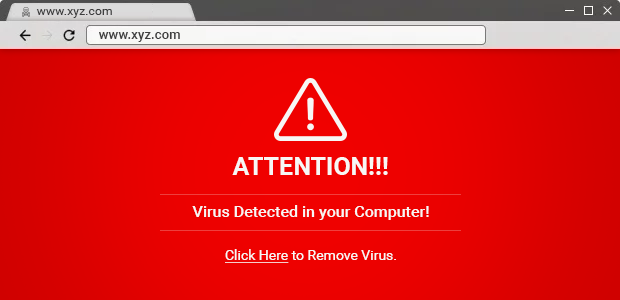 Backup Hosting
Establish a secondary hosting account at a different hosting company
If possible, on a server located in a geographic location that is different from where your primary server is placed
Produce and transfer backups to this secondary hosting account on a regular basis
Keep in mind that database-driven websites will have to back up their databases
Besides just performing all of the above-mentioned tests, you will also have to focus on installing a reliable software tool that will help in implementing efficient security checks and eradicating downtime issues caused by hacking and several other threats. To prevent "website hacked" and "website down" issues, Comodo cWatch Web provides fully managed security services for websites and web applications. cWatch Web is a web security tool developed by Comodo, a cybersecurity company. The Comodo Cyber Security Operations Center (CSOC) is available with skilled security analysts responsible for monitoring, examining and defending websites, data centers, applications, databases, desktops, networks, servers, and other endpoints for customers. The CSOC thus checks for threats, identifies and examines them and then carries out the necessary actions.
As another security feature, the Comodo Web Application Firewall (WAF) is capable of eradicating application vulnerabilities and safeguarding websites and web applications against refined attacks like Distributed Denial-of-Service (DDoS), SQL Injection, and Cross-Site Scripting. This WAF, combined with malware scanning, vulnerability scanning, and automatic virtual patching and hardening engines, has the potential to provide effective security that is wholly managed for customers as part of the Comodo cWatch Web solution.
Besides providing a WAF and an efficient CSOC, cWatch Web also provides several other key features that include:
Security Information and Event Management (SIEM):

Advanced intelligence that can leverage current events and data from 85M+ endpoints and 100M+ domains

PCI Scanning:

Enables service providers and merchants to stay in compliance with the Payment Card Industry Data Security Standard (PCI DSS)

SIEM Threat Detection

Certified experts using advanced technology to help you resolve security incidents faster

Instant Malware Removal

Permits you to know the exact malware that keeps attacking your website

Website Hack Repair

With the help of website malware removal, website hack repair provides an in-depth report on areas you need to deal with.

Real Content Delivery Network

Delivers web content faster by caching at a global data center to meet traffic spikes, provide website security, and shorten distances.

Full Blacklist Removal

When the website scanning is done, all the blacklists will be removed to your website

Daily Malware and Vulnerability Scan

Guarantees that a daily report will be sent to monitor website safety

Website Acceleration

This permits your website to perform faster than before

Bot Protection

Tracks legit website users to be protected from annoying delayed pages or CAPTCHA

DDoS Protection

This enhances traffic on your website and blocks hackers from using software vulnerabilities.