Website Malware Removal
Why do you need cWatch for website malware removal?
cWatch is the only website malware removal service that uses certified cybersecurity experts to remove malware from your website quickly. Our experts will find and remove all malware from your site, repair damage caused by hackers, and find and filter out advanced attacks and spam.
Join cWatch, the world's most secure website safety solution with a 30-day guaranteed no-hassle refund policy. We stand behind our service, period
30 days Free Trial
30 day trial
Pro
$7.92 month
| | |
| --- | --- |
| CDN Site Boost | 200/Gbps |
| Lvl 1 Support | 24 / 7 / 365 |
| Web App Firewall | |
| Unlimited Malware Removal | |
| Auto Site Scanning | |
| Virtual Patching | |
| Expert Security Tuning | |
30 days Free Trial
Premium
$19.92 Month
| | |
| --- | --- |
| CDN Site Boost | 500/Gbps |
| Lvl 1 Support | 24 / 7 / 365 |
| Web App Firewall | |
| Unlimited Malware Removal | |
| Auto Site Scanning | |
| Virtual Patching | |
| Expert Security Tuning | |
Instant Website Malware Removal, Guaranteed | Restore Your Hacked Site
Get your site back from hackers with Comodo cWatch, the best website cleaner. Our security information and
event management team are equipped to address your website issues.
More Features of Protection from cWatch Platform
Website Security
Our website firewall is well defined and organized to obstruct attacks and protect the website.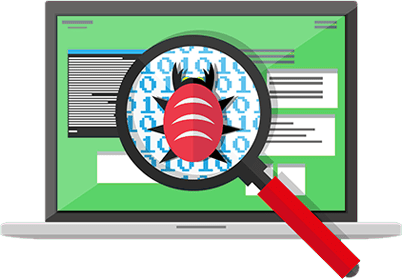 Block Malware attempts
Website code that has flaws is vulnerable to any kind of malware attack. It filters the website traffic to block malicious attacks.
Obstruct Brute Force
There are possibilities for any website to get attacked by automated hacking methods. Your website can be abused, in any case when malicious software gains access to the login credentials.
Stops Zero Day Exploits
New types of vulnerabilities and malware have been identified every other day. Our system works efficiently to obstruct malicious behavior even when there is no patch.
Mitigate DDoS Attacks
We ensure to obstruct layer 7 (HTTP Flood), and layers 3 and 4 as well. Hence the Distributed Denial of Service is mitigated preventing the impacts on downtime.
Stay Updated if your site has security issues
Our system includes monitoring and scanning a website to prevent a website from getting hacked
Malware & Blacklists
We are efficient to scan websites on any signs of hacks and alerts from blacklist admins. This would help you to react instantly with the help of our analysts.
Robust & Lightweight
Our monitoring system is quick, instant, and light in weight for any environment and is consistent to address malware attacks.
Alerts & Reports
The alert system prompts you through SMS, email, RSS, or Slack. We also help you by generating weekly or monthly reports through mail.
Stay Optimized to enhance Website Performance
If you have a Content Delivery Network (CDN) ?
Our system is flexible to integrate with your current provider. This gives you the leverage of taking the protection system from us and performance benefits as well. Our experts are out there to get the configuration done.
Instant HTTP/2 Support
With just a click on the cWatch dashboard, you can enhance the speed by permitting simultaneous downloads over HTTP/2.
Robust Caching Options
We deliver 4 different levels of content caching available and enhance your website speed; much designed to deliver the demands of your website.
Increased Optimized Configuration
The system delivers settings that are fine-tuned to deliver enhanced performance and security with customized options available.
Secure Your Online Business and Customer, with us!!
Enhance website protection viewpoint to establish and boost your revenue, customer trust and brand reputation.
PCI Compliant Firewall
Using a website application firewall ensures PCI compliance. We are the best PCI compliant service provider.
Brand Loyalty
Data breaches can blow down your brand name. Regaining the brand name in the industry demands huge investment in reputation management and marketing.
SSL Encryption
We deliver SSL certificates. We ensure to provide support to the existing SSL certificates. SSL ensures data encryption and security in transit.
Filtered Traffic
The cWatch Firewall safeguards your website with a proactive defense mechanism, providing patching and hardening methodology.