Best Free WordPress Virus and Malware Scanner
Many business owners consider the Internet as their another home to conduct business. They use popular Content Management Systems like Wordpress, Joomla, and many more. It's very easy to create a website and launch their products any time of the year. Some might not even create a website but they will consider social media accounts as a form of an online store. Some people's impression is that social media accounts are safer than Content Management Systems but threats are all just the same – they aim to get a hold of your passwords in exchange for ransom.
Unfortunately, 60% of online attacks in 2014 targeted beginning online businesses. It's because small online businesses are still developing its website security. Hence, the security weaknesses are easier to penetrate.
What Must Website Owners Do?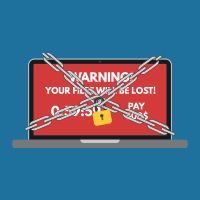 Choosing the Right Top Free Malware Removal Tool
Choosing the proper website malware scanner tool can be very challenging since the Internet will offer plenty of options. Because of this, to make things easier for online business owners, we decided to conduct a survey and came up with what we believe to be the top 5 website vulnerability scanning tools available online.
But before we give the results of our research, we'd like to give a brief account of the qualities on the basis of which this survey was conducted. Because we want you to know why we chose what we chose.
Easy to Use:
It's important that it's easy to operate on the affected website. Or else, it'll be difficult for the website security staff to clean the whole hacked website.

Minimal Impact on Business Productivity:
The web vulnerability scanner tools must not affect the website's performance. Its role is to protect and report possible vulnerabilities as much as possible.

Threat Detection and Response
This is what web vulnerability scanner tools are made for. It's easier to prevent damage than resolving it. Look into how fast and efficient a web vulnerability scanner tools work. Try reading from review forums or websites, too.

Extensive Reporting Capabilities
The web vulnerability scanner tools must provide you an extensive report on what's the website's activities and performance. This will reduce false negatives and will prepare you better in the future.
The 5 Picks for Top Website Malware Removal Tools
Best WordPress Malware Removal Service Online
Comodo cWatch
This website malware removal tool is on the top of our list because of its innovative security specifications that make malware removal an enjoyable task. It met all of the factors we took into consideration: ease of use, threat detection and response, extensive reporting capabilities and minimal impact on business productivity.
Some Features:
24/7 Website Surveillance
Superior Threat Investigation Capabilities
CDN (Content Delivery Network) which ensures high website availability
Efficient SIEM (Security Information and Event Management) System
PCI Compliant Scanning Tool
Sucuri
This free malware removal tool is very efficient in exposing many undiscovered WordPress vulnerabilities. Hence, it made second on our list.
Some Features:
Website Blacklisting
Remote Malware Scanning
File Integrity Monitoring
Post-Hack Security Actions
Available for Free
WPScans
This free malware removal tool can detect up to 4 000 reported vulnerabilities in their database. It's an indication that they can effectively perform tasks for hacked or vulnerable websites.
Some Features:
Intelligent Scanning Algorithms
Automatic and Instant Scans
Advanced Reports
Deep Scan Technology
Available for Free
WordPress Security Scan
WordPress is an online business after all. They will make sure that their customers are satisfied with their services. With that such dedication to their users, they deserve a spot on our list.
Some Features:
Quick Scanning
Malware Removal
Ontime Response
Available for Free
Quttera
This security tool protects thousands of websites spread over 32 countries. Its huge clientele is indeed a sign of dependability. Therefore occupies the 5th position on our list.
Some Features:
Comprehensive Reporting
Intelligent Scanning
On-time Response
Available for Free
Why Did Comodo cWatch Deserve the No. 1 Spot?
Some people might think that the following malware removal tools all deserve the same number spot. Though, they vary in some areas. It is only Comodo who offers PCI compliant top malware removal tools out there on the market.
The compliance with PCI guidelines is important to most business as some of them accepts online payments. They will definitely deal with credit cards and debit cards. And what better way for them to do this than implementing a PCI-compliant free malware removal tool?
Experience the Best Security Sites Tool
There's protection available for every website owner. They don't need to splurge on them. They can use cWatch for first time usage. No charge at all. There are also other affordable plans available on our website. Just visit our website for more details.