cWatch Website Vulnerability Scanning Tools
When businesses started to embrace online development due to consumer's choices, the hackers found this an opportunity to exploit. Add the invention of content management systems like WordPress, Wix, Weebly, and many more, it became a lot easier for hackers to see loopholes on the technical vulnerabilities of a website.
For amateur eCommerce companies, they're certainly the fan of content management systems because it's easier to use and cheaper than hiring a website programmer which makes a lot of vulnerabilities since their management information is very much available on the Internet. Therefore, using the right website vulnerability scanning tool can strengthen their websites.
Hacked Website Facts
In 2016, a blog post from Google stated that there's approximately 32% increase in hacked websites. And 84% of webmasters applied for reconsideration are successful in resolving their hacked websites. Though, a 61% of webmasters didn't ever receive an alert from Google that their website is compromised.
Ideally, websites need regular scanning schedules using a website vulnerability scanning tool to make sure they're under zero threats. Security experts receive appropriate alerts from the website vulnerability scanning tool when there's a detected suspicious activity. They'll investigate this right away and the damages will be easily avoided. Just choose the correct website vulnerability scanning tool that can remove malware and give you extra advantages.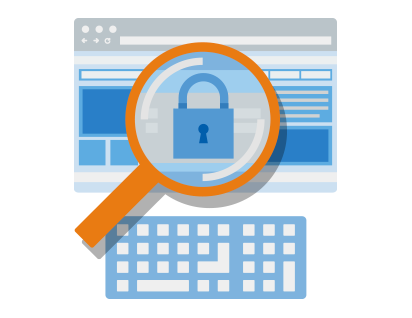 The Proper Website Vulnerability Scanner for Businesses
Here comes the hard part, choosing the right website vulnerability scanning tool for the business. Typing "website vulnerability scanning tool" on Google can generate many options, though it's not quite reliable to try them all out. So here's a quick guide on how to choose a proper website vulnerability scanning tool for the business:
Easy to Use: It's important that it's easy to operate on the affected website. Or else, it'll be difficult for the website security staff to clean the whole hacked website.
Threat Detection and Response: This is what website vulnerability scanning tool is made for. It's easier to prevent damage than resolving it. Look into how fast and efficient a website vulnerability scanning tool works. Try reading from review forums or websites, too.
Extensive Reporting Capabilities: Website vulnerability scanning tools must provide you an extensive report on what's the website's activities and performance. This will reduce false negatives and will prepare you better in the future.
Minimal Impact on Business Productivity: The website vulnerability scanning tools must not affect the website's performance. Its role is to protect and report possible vulnerabilities as much as possible.
cWatch Meets All the Requirements
Comodo cWatch is the website vulnerability scanning tool that tops all other website vulnerability scanning tools as its advanced security features detect and remove malware easily. It satisfied all of the factors that need consideration: ease of use, threat detection and response, extensive reporting capabilities and minimal impact on business productivity. Here are also the other features of cWatch:
24/7 Website Surveillance

Certified experts using advanced technology to help you resolve security incidents faster.

Superior Threat Investigation Capabilities

Assurance that a daily report will be sent to monitor website safety.

CDN (Content Delivery Network) which ensures high website availability

Delivers web content faster by caching at the global data center to meet traffic spikes, shorten distances, and provide website security.

Efficient SIEM (Security Information and Event Management) System

This is the main source on how your website is monitored from threats and vulnerabilities.

PCI Compliant Scanning Tool

Ability to check PCI Compliant cards.
Comodo cWatch is free for first-time users. Website owners can definitely enjoy its full potential. See its direct results on their website. Aside from that, Comodo cWatch is PCI compliant website vulnerability scanning tool. Compliance to PCI is extremely important because a lot of e-businesses process credit cards. Visit our website for more details.