Nowadays, the Internet can give you anything in an instant. You just need to type a few words on the search engine and there you go – a thousand pages of suggestions. That's why there's no excuse for you to skip protecting your websites and your online business. The available rich plugins, website scanning tools, and articles on how to manually protect your website are at your disposal. Your security is really just in your hands.
However, technology can change and evolve so as the tactics of pesky hackers. However, unfortunate hacking events can still happen when website owners and webmasters who do not understand how to make sure their website is secure, or even understand the importance of securing their website.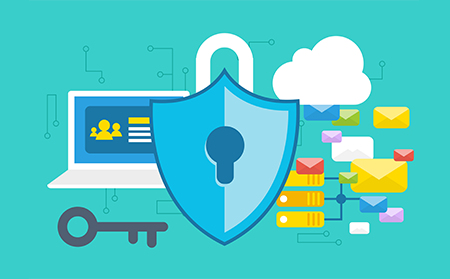 7 Steps that Improve Security for Website
Always Update those Software and Plugins
This is like one of the commandments in security for the website. You always need to hit that update button. An outdated software and plugins are no different to useless accessories. They will not function anymore and serve its correct features. Due to that, many websites are compromised and damaged.
Create Difficult Passwords
You will always encounter this combination all the time in making accounts. Your online business accounts should have its specialized passwords. Your online safety lies on them. You can be creative with interchanging numbers, letters and symbols. You can also take some of your favorite, crazy movie lines. The crazier the combination, a brute force attack will less likely to happen on your website account.
Then, keep a backup copy of your password. Don't share them with anyone. You have to keep them all safe.
Try to Limit User Access
If you control multiple website accounts on one hosting site, this rule applies to you. There are might be other people (such as authorized employees) that know the passwords. You need to have an agreement with them that whatever login access they have must be kept private. They don't need to share it with anyone.
Also, there are instances that you might actually do a Least Privileged access. It is a temporary permission to anyone that has a specific task to do on the website control panels. For example, if you paid a freelance Content Writer to do an article for you, you can grant them the Least Privileged access. They can only do blog posts and they won't be able to touch anything on the website settings.
It's a great security measure for guest website users because this will limit the risk of website hacking. You can never be too lenient on your security. The proper website security measures are always the cure to problems.
Determine Your File Permissions
This also touches your access grants to other people. You don't have to give anyone a full access to your website if they don't need it. You can group them into 3 types of permissions namely:
Owner – Usually the creator of the file, but this can be changed. Only one user can be the owner.
Group – Each file is assigned a group, and any user who is part of that group will get these permissions.
Public – Everyone else.
Backups Save Lives
Do you remember your days in school or university? Your teachers or professors will always remind you to keep a backup of your files no matter what. You can't be confident on the Internet nowadays. The same rule applies to website development because it's a great help to have a backup.
If a hacking happened to your website, a backup of your website codes can be exchanged to a corrupted or damaged the live website. You can search website backup strategies on the Internet anytime.
Secure Sockets Layer (SSL)
Some articles on Secure Sockets Layer (SSL) have wrongly stated that it protects your website from any cyber attacks. The SSL encrypts communications between Point A and Point B – the website server and browser. This encryption is important for one specific reason because it forbids anyone from being able to obstruct that traffic. It is also known as a Man in the Middle (MITM) attack.
Server Configurations Files
It's very important that you get to get know your web server configuration files. Apache web servers use the .htaccess file, Nginx servers use nginx.conf, and Microsoft IIS servers use web.config. These are most often found in the root web directory. In addition, these files are very powerful. These files allow you to execute server rules, including directives that improve our security for the website.
On the Final Note
There you go! You can use these 7 simple steps that improve security for website. You will notice big changes in your website performance once you apply routinely. In addition, be always aware of the changes and issues that surface around the Internet. This will help you prepare for any hacking incident happen to you.