Security Check Website
Site Security Check - You know the drill when coming up with a new online account – create a strong password. Even if it's a commandment in website security, this tends to be neglected a lot. Did you know that many people still use "123456" and "password" as their password? No doubt a brute force attack will unlock your accounts and wreak havoc later on.
In 2016, China's Ministry of Public Security reported that 21 million accounts in Taobao were compromised because of the brute force attack. The cyber criminals used a database of 99 million usernames and passwords to hack the 20.6 million accounts.
You, as a website owner, is probably educated enough on website security, but how about your employees? Are they knowledgeable enough to help you protect the business? You got to be sure. Simple mistakes can trigger serious problems in your business.
Importance of Website Security Checker Awareness
Site security check awareness is the best basic training you'll ever provide to your employees. This will teach them the fundamentals of site security check awareness and basic online skills such as identifying online threats and issues. Also, he gives them the empowerment to work on their jobs effectively and to avoid cyber attacks. This era is full of automated software and hardware yet you need to be sure they know what to do when the crisis comes in.
Site security check awareness lowers the chances of cyber threats and cyber crimes destroying your hard work. Plus, it'll keep out unnecessary wastage of money from online extortion and scams.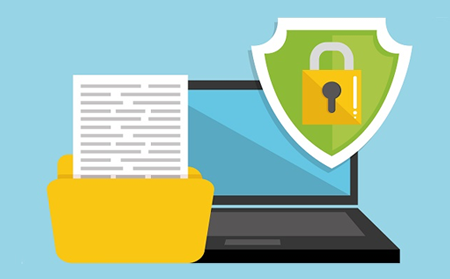 Do They Need to Become Technical Wizards?
Nuh, you don't need to become technical wizards just to understands cyber threats. By simply knowing the signs of common cyber threats, you can dodge them off to your security check site layers. Here are some of the common things you should know:
1. Basic Site Security Check Awareness
Google can be your first workshop in these things. There are plenty of blogs that are posting basic to advanced security check site awareness. Just spare enough time in studying this information.
2. Secure Sensitive Information
All contacts and passwords must be treated like a hidden file. Never let anyone unauthorized know these things. Educate your employees to treat sensitive information like their own.
3. Threats of Mishandled Sensitive Information
Oh no! Human errors and technical attacks can put sensitive information out to the public. It's good to educate your employees on the repercussions when these scenarios happen. This will serve as a good reminder of why website security check awareness is there.
4. Clarify their Role in Information Security
Their roles in your site security check department. They're your soldiers. They'll protect you in times of cyber wars. Make them understand this important role to them.
Support them with the Best Website Security Checker Tool
Although your employees can have their own expertise in security check site protection, they will surely need a combination of advanced tools to complete their tasks. You should use a site security checker tool that gives an all-around protection.
Security Check Website
Comodo cWatch a Managed Security Service for websites and applications that combines a Web Application Firewall (WAF) provisioned over a Secure Content Delivery Network (CDN). It helps fight DDOS attacks by DDOS mitigation, a feature that blocks DDOS attacks.DDOS mitigation, allows you to have smooth website traffic from your faithful users and customers. It is also a fully managed solution from a 24/7 staffed Cyber Security Operation Center (CSOC) of certified security analysts and is powered by a Security Information and Event Management (SIEM) center that leverages data from over 85 million endpoints to identify and mitigate threats before they occur. Its other features are Site Security Monitoring, Web Application Firewall, Malware Removal, and PCI Scanning.
The Benefits of cWatch Website Security and Safety Checker
cWatch, security check website tool can be very tech-heavy when it comes to its feature. To which, only a few might understand. So here are the important benefits of the features in your business and websites:
Enhancement of Website and Application performance
Faster websites & applications
Higher search rankings
Optimized configurations
Automated upgrades to best practices
Malware and Threat Detection
24/7 human monitoring
Early threat detection
Log management and compliance reporting
Real-time alerts
Quick Response to Threats
Live remediation and event management
Malware removal
Virtual atching
Blacklist removal
Website Protection from Intrusion and vulnerabilities
Stop malware attacks & prevent hacks
OWASP top 10 protection
DDoS attack prevention
Zero-day attacks protection
Given the advantages of cWatch, you can rest assured that your website is safe from hackers and malware. Website security protection will keep your brand from being stained and your site from suddenly shutting down. If you want to know more about cWatch, please call us at +1(844) 260-2204.
Related Resources