Online Website Malware Scanner
If you're running a business website then having a regular online website malware scan will play a vital role in maintaining your website's security. To make the most of it, however, you need to combine it with other security measures. Here is what you need to know about Online Website Malware Scan.
Online Site Malware Scan Checks for Malware
This may sound like stating the obvious but the key point to note is that your online site malware scan should actually be your last line of defense rather than your first. In other words, you should do everything possible to ensure that your online site malware scans always come back clear.
4 Ways to Check Online Website Malware Scanner
1. Make sure your website sits on secure foundations
Before you start building a website, you need a domain and a hosting solution. You must keep security in mind when choosing or renewing them. It's particularly important to keep an eye on how well your host performs where it matters. This means security, uptime, page-load time, technical support, and customer service.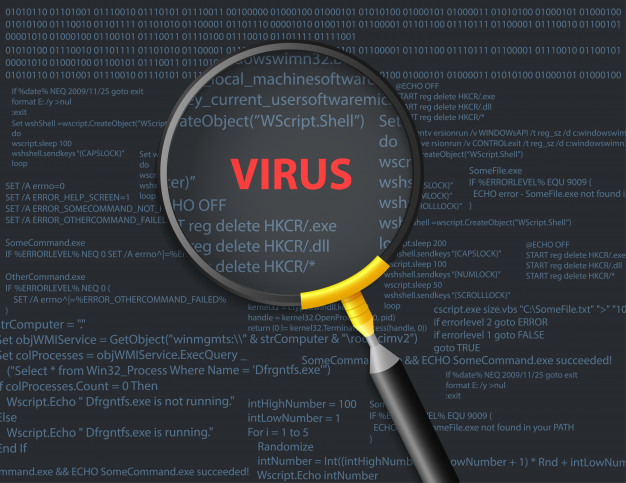 If you're looking at potential hosts, you need to look at their performance over time and give extra weight to recent reviews. The harsh fact is that good company can go bad. This is not particularly unusual when companies are taken over. A combination of internal changes, often accompanied by cost-cutting measures, can really impact their performance. Sometimes this impact is only short-term, but sometimes it can be a sign of what you can expect for the foreseeable future.
Similarly, if you're already in a hosting contract you still need to keep an eye on your host's performance and be prepared to move if it falls below an acceptable standard. You could find this a lot easier if you buy your domain directly from a domain registrar instead of through your host. That way, you can move your site wherever and whenever you want.
You'll still be bound by the terms of any existing contract. You will, however, be able to keep to your regular payment plan. The alternative is that you will potentially be forced to make a lump-sum payment to buy yourself out of your contract.
2. Think carefully about the software you use
All of the popular content management systems can offer a very high level of security - if you use them properly. The key point to remember is that the popular CMSs are all open source. This means that it's very easy for cybercriminals to inform themselves about potential attack strategies.
When it comes to keeping an open-source CRM safe, there are two golden rules you must always follow. Firstly, always change default settings if at all possible (and as quickly as possible). Secondly, always apply updates promptly. For promptly, read, the moment they are released if at all possible.
One of the major benefits of the open-source CRMs is that they have a lot of third-party add-ons already available, plus you can have your own created. Just remember that the lack of a vendor means the lack of a central authority to regulate their standards. In other words, do your own research and testing before you decide whether or not to use a third-party add-on.
3. You must have a web applications firewall
A regular firewall protects internet users from malicious sites. A web applications firewall protects servers from malicious traffic. For many SMBs the simplest approach to getting both regular online site malware scans and a WAF is to sign up to a reputable website vulnerability scanning service.
You might also want to consider signing up for a DDoS mitigation service. These are like super-firewalls, which only activate during DDoS attacks. They are designed to process high volumes of traffic at a very fast speed.
For completeness, you also need to protect your local computers and mobile devices. They both need an anti-malware solution and a regular firewall. If you have remote and/or mobile users then a VPN is also a good idea. This will compensate for any insecurities in external internet connections.
4. It's vital to monitor and manage all of your users
As a rule of thumb, in terms of numbers, your greatest threat is from external users. In terms of severity, however, your greatest threat is from internal admin users. General internal users are somewhere in between.
This means that for non-admin users (both external and internal) you have to think carefully about what tasks they need to perform and determine the safest way for them to do it. This basically means what is the minimum level of access they need to achieve their goal. Admin users need to be able to do anything, hence you need to focus on vetting, managing, and monitoring them particularly carefully.
Please click here now to have your website scanned, for free, by cWatch from Comodo.