Hacking is common not only on IoT devices but also on websites. There are 1 billion websites in the world, and 30,000 of them get infected with malware every day, according to Big Drop. Fixing your website is more difficult and costlier than preventing it from getting hacked by using a website cleaner. Let's take a look at what happens when your website gets hacked.
What Are the Consequences of Getting Hacked?
#1. Data breach
Your website is connected to your web server. If your website gets hacked, the chances of your sensitive information getting compromised are higher. That includes your clients' usernames and passwords. If you fall victim to a data breach, you will lose your business reputation.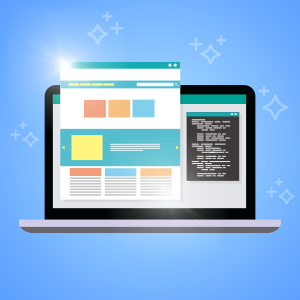 #2. Lost business reputation
Your customers stick to your company for two reasons: because of your products and services and because they trust you. If their personal information gets hacked, you will lose their trust, and it may take a while to regain your business reputation. Trust is important in business. It takes time to earn your customer's trust, but it only takes a single hacking incident to lose it.
#3. Phishing URLs, malicious ads, and malware
A hacked website contains unwanted elements such as phishing URLs, malicious ads, and malware. These malicious elements are usually unknown to the website owner. Due to the poor security of the website, hackers can insert viruses and phishing links on the website without the owner's knowledge. They then install malware on the user's computer and redirect them to unwanted websites.
#4. Blacklisted
Google blacklists websites with malware, phishing links, and malicious ads that can be harmful to users. If your website suddenly gets blacklisted, the possibilities of it having been hacked are higher.
#5. Financial loss
If your website gets hacked, your service will be temporarily unavailable. Not only that, your regular customer may switch to your competitors due to a data breach. Thus, you will lose sales. Also, you will have to spend money to recover from the damage. The bottom line is that when your website gets hacked, you lose money.
How Can You Use a Website Cleaner to Prevent Your Website From Getting Hacked?
If you truly want to secure your website, invest in an effective website security tool such as a website cleaner. It is an application designed to scan websites for malware, malicious ads, unwanted pop-ups, and phishing links. A website cleaner improves website performance by keeping it secure and clean.
Complete Malware Protection

A website cleaner consists of malware detection and removal tools. It prevents a website from getting hacked by detecting and blocking malware before it even reaches your website. Getting hacked may start with a malware infection to access your web server and steal data. But with a website cleaner, your website has complete malware protection.

Removes Unwanted Contents on the Website

A website cleaner keeps your website healthy by regularly scanning your website to get rid of hidden contents that hackers insert. It can also identify broken and poor quality links that may affect your SEO ranking.

Constantly Monitors your Website

To prevent potential cyber attacks, a website cleaner constantly monitors your website. Whenever there's a suspicious event, the website cleaner alerts you and the IT staff immediately so you can review the details of the incident and take immediate action.
If you want trusted website cleaner and security software, choose cWatch.
cWatch is website security software that can guarantee complete website protection against malware, phishing links, malicious ads, and other exploits.
Getting hacked starts with poor cybersecurity. The solution is to enhance your website security to keep malware out. cWatch never leaves your website vulnerable. It contains advanced malware detection and removal tools that can identify malware in no time.
Vulnerability assessment is also important. It enhances website security by allowing IT staff to discover the possible entries of malware and patch them. cWatch is one of the best vulnerability assessment tools. It uses artificial intelligence that scans the website and web application for vulnerabilities. Therefore, it can eliminate exploit and cyber attacks against your website.
With the website malware free, it is important to maintain good website security to keep your website secure. cWatch scans your website for malware and unwanted elements daily to protect it from getting hacked.
Conclusion
A good working website means a smooth business flow. Keeping your website safe from getting hacked is possible with the help of an effective website cleaner.
Contact us now to scan your website for free.