Best Malware Removal and Protection Software 2021
Do you know what exactly is a malware? Malware is the short term for "malicious software". It's software that tries to disrupt not only computers but also websites. A malware has the ability to collect private information and gain access to private accounts.
As a website master, you've probably seen many warnings about infected websites from Google. It's the notorious "Danger: Malware Ahead" which can restrain your website traffic, decrease your profit, and shut down a website in Google's search engine. How can that possibly happen? A bot can be scope and probe information from your website and report it back to Google.
A malware infection is a serious matter. This can decrease legitimate website visitors from accessing your website. Besides this, search engines will flag your website from general website results. A malware cleaner can help protect you and your customers. After all, a business isn't just about money, it's about building a very strong relationship with your customers.
You have to heed the signs. It's time to get yourself a website malware cleaner. The danger of having a compromised website doesn't just damage your reputation but also your customers' welfare. The malware cleaner can wipe out any malware injected into your website security layers. It can also identify specific malware then you can strategize your next security measures better and stronger.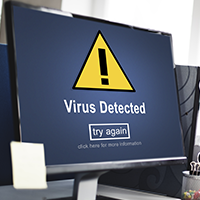 Top Malware Cleaner - Signs You Must Look for in
Malware cleaners are available everywhere on the Internet. You can also be assured that there are affordable options for your website, too. Though, you got to consider the best that will benefit you. There are at least 4 factors to seek in a vulnerability testing tool and they are:
Impactless Performance: Website malware cleaner is supposed to secure your business and improve it, not hinder its growth by presenting various complexities. Therefore the last factor we took into account was the impact these scanning tools have on business productivity.
Easy to Use: Most of all, no matter how effective a website malware cleaner might be, it can be used to the fullest only if it is easy to use. You don't want another headache by using a difficult vulnerability testing tool.
Threat Detection and Response: This is the main and most important feature that makes the whole malware cleaner. Because, after all, website malware cleaners tools are threat detection and response tools. The speed of detection of a malware cleaner was not the sole factor. How efficiently the tool responded to the discovered threat was also taken into account.
Extensive Reporting Capabilities: Extensive reporting plays an important role when it comes to website malware cleaner. Because the detailed reporting can still give you information on how to strategize strengthening your website more.
Malware Cleaner The Effective Recommendation
Comodo cWatch is here to simplify all of that tedious and complicated steps. It is a fully managed solution from a 24/7 staffed Cyber Security Operation Center (CSOC) of certified security analysts and is powered by a Security Information and Event Management (SIEM) that leverages data from over 85 million endpoints to detect and mitigate threats before they occur. It is designed into a package where it has Managed Security Service for websites and applications that combines a Web Application Firewall (WAF) provisioned over a Secure Content Delivery Network (CDN).
We care for your website. It's important to understand what are the technical terms of the cWatch malware cleaner features. Here's a brief description of each feature:
Cyber Security Operations Center (CSOC)
Your team of always-on certified cybersecurity professionals providing 24x7x365 surveillance and remediation services.

Security Information & Event Management (SIEM)
Advanced intelligence leveraging current events and data from 85M+ endpoints & 100M+ domains.

Secure Content Delivery Network (CDN)
A global system of distributed servers to boost the performance of websites and web applications.

Web Application Firewall (WAF)
Powerful, real-time edge protection for web applications and websites providing advanced filtering, security and intrusion protection.

PCI Scanning
Enables merchants and service providers to stay in compliance with PCI DSS.

Malware Monitoring & Remediation
Identifies malware, provides the tools and methods to remove it and helps to prevent future malware attacks.
You'll be able to enjoy the benefits of cWatch for free during your first usage. If you are satisfied with cWatch, you can definitely subscribe to our services monthly for a very affordable price.
Related Resource