DDOS Server
What is DDOS Server?
Once a DDoS server attack subsides, it leaves you with a huge mess to clear. Read on to understand actions you should take during a DDoS attack and things you should do to recover.
What to do During a DDoS Server Attack
Have you detected an unusual rise in traffic? Has your website suddenly broken down? When you notice these signs, there are various things you can do, as seen below.
Inform Your Web Hosting Provider
Often, your site hosting provider will already have seen the DDoS server attack. Even then, informing them is critical. Often, the provider will manage to block malicious traffic. Ask your provider for a new IP address.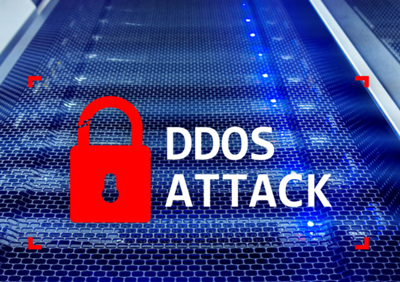 Automate Your Communications Department
When a DDoS server attack occurs, your clients will communications desk will be overwhelmed. Clients will be calling, sending emails, and complaining on social media platforms. Automating client communications in this case, will help your company manage the sudden increase in messages. Further, you may want to create a status page that indicates whether or not your website is operational.
Consider setting up a DDoS communications system that automatically alerts or responds to customers. The system should inform your clients that your service is in-operational for the moment. Let them know that your team is working diligently to restore the website soonest possible. Connect them to the status page where they can keep up with the updates.
Erase Your Logs Immediately
When a DDoS server attack occurs, your unified threat management devices, servers, and firewalls will be trying to log in numerous DDoS requests. Remember, these platforms may break down due to the volume of malicious activity. Should one fail, then it will trigger a cover-up across the linked systems. Try to erase your logs as soon as you detect the DDoS server attack, especially if your logs are not benefiting you in any way.
Recovering from a DDoS Server Attack
The following tasks will make your recovery process smooth.
Restore Your Border Gateway Protocol (BGP) Connections
If a DDoS attack hits you, connections with your peering partners and transit providers will decline. BGP leverages keepalive messages to inform peering partners that a website is operational. While configurations may differ between providers, these messages are relayed after every minute.
Failure to relay three messages in a row could trigger a decline by your partners and providers in just one and a half minutes. Your provider will consider your website down and flush any routes from you. Your recovery depends on your provider's and their set up. Once an attack ends, you should release your network once more.
Often, ISP transit providers acknowledge your request almost immediately while peering partners could take longer. Such a scenario raises the cost of the DDoS attack because you will be operating on highly-priced routes. The situation may last for one hour or more after you restore your site.
Get Your ISP to Unblock you
Some internet service providers may disconnect customers who encounter a DDoS server attack and end up depleting bandwidth that other customers need. A DDoS attack on your website costs ISPs business and what they make from you is many times not worth it. You will have to prove to your provider that the DDoS attack will not happen again. Only then will they allow you back on their network.
Analyze and Restart Firewalls
As you restore your gadgets online, you may encounter a sudden increase in pent-up traffic. In this case, you may experience a secondary attack as connections try to restore themselves. To avoid such problems it is critical to understand your application and have a strategy to facilitate orderly restoration.
Application Recovery
When your network is restored online, all your clients will try to connect at once. Remember, they may have been attempting to connect since the site went down. Many times, the pent-up demand coming it at once may trigger an application layer DDoS effect with numerous sessions reconnecting.
To prevent such an occurrence, develop a strategy that will facilitate the gradual reconnection of customers. There are various methods of achieving this based on your business. For example, you may route to varying data centers according to IP address geography or range. You can also dictate the number of connections that can be set up.
Review Your DDoS Protection Strategy
Whether or not a DDoS server attack occurs, IT departments should review their DDoS protection strategy regularly. Evaluating third-party solutions is also critical. Further, the IT department should collaborate with other departments to assess the impact of an attack on the business. This information helps companies to figure out suitable solutions for possible future attacks.
How to Protect DNS from DDoS Attacks