Website Security check
Why Website Security Check is Highly Needed?
Check My Website Security - As Internet technology evolves to every user's needs, it's becoming more complicated and interactive. Hence, users are expecting a more dynamic and user-friendly website to meet their needs. Little do they know, it comes with several potential security issues. After the initial attacks, business owners started checking the Internet for more security support. With enough research, they can learn from their mistakes and shortcomings.
Some website owners, most especially the beginning webmasters, might think a website security check online for the website is only needed when the problem is already happening. They need more guidance and education because this mentality and habit are wrong.
5 Common Mistakes in Website Security Checks
Even if a beginning webmaster is observing all the important website security protocols, there might be things he's missing out on. It's also necessary to take other factors that will affect the security check for a website. Therefore, here are the important things you have to know when doing a security check:
1. Allow Errors to Educate You
It's a good habit to read error messages thoroughly so that you'll know why there are things that aren't working on your website. It's okay to see those error messages in your private development server, but never allow these types of messages to show up on your live website. These are like tips on how to hack your website.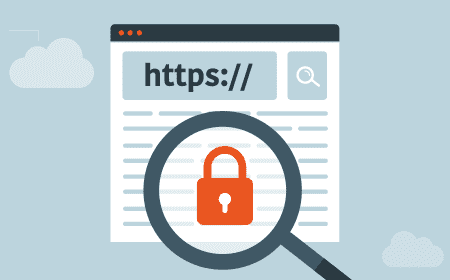 Make sure you fixed all your error messages and alerts before launching your website. Any errors that may appear should mean something to the users of your website, without giving away any sensitive information.
2. A Big No to Injections
Most websites have a database of their content and registered users' data at their core containing information about their site. On the other hand, SQL injection is a method used by hackers to add extra code to a database query. This can allow the attacker to enter parts of the database you never purposely let them see and thereby bridge your website. SQL injection can happen when the server hosting your website doesn't properly check the information that is transferred to it from the outside world.
3. SSL Certificates Increases Protection
A padlock is a symbol of safety. Just like in websites, a padlock sign before the URL indicates that the connection is secured. To get that type of security, you need to sign up for a secure sockets layer (SSL) certificate. This certificate is installed on the server hosting your website. It ensures all traffic sent between your web server and a user's computer is encrypted to prevent malicious eavesdroppers from reading any sensitive information.
4. Monitor Your Data Outputs
You need additional protection from various attacks such as cross-site scripting (XSS) attacks. This threatening attack permits a hacker to place malicious Javascript code on your website. This is capable of reading data identifying infected page site users. Using those data, the hacker can impersonate users and possibly gain access to their accounts.
5. Be Skeptical
You have to be wary of the places where you use WIFI connections — avoid using public WIFIs when doing your website. Anyone can spoof into your computer data and your personal information using those types of WIFI connections. It's advisable to use separate equipment or gadgets when doing your online activities.
When you're ready to hire your staff, make sure they can be trusted and will not "manually" steal your information. Remember, stealing information and hacking can come in many forms.
cWatch Does Security Check for Website
On the vast sea of security checks for websites, cWatch offers the most efficient features for businesses. It is the website security check tool that combines a Web Application Firewall (WAF) provisioned over a Secure Content Delivery Network (CDN). It is a fully capable check website security tool from around-the-clock staffed Cyber Security Operation Center (CSOC) of certified security analysts and is powered by a Security Information and Event Management (SIEM) that leverages data from over 85 million endpoints to detect and mitigate threats before they occur.
Check My Website Security using cWatch
Because of those promising features, cWatch as a security check for a website can give you the following benefits aside from its technical capabilities:
A Security Check for Website Saves Time and Effort
You don't have to worry about the pesky dangers of malware every day. All you got to do is install cWatch on your website. It'll do the rest of the cleaning and protect a security check for the website.
A Security Check for Website Saves Costs
Spending on the security check for website might appear burdensome, but it prevents you from the possible risk of spending more on requesting website consideration from Google and loss of customers.
A Security Check for Website Reduces Risks
Why wait for the moment of danger to come? Through the intensive activity reports of the web security check online, you plan effectively before a malware attack. The best cure is prevention. Use a security check for website now.
Protect your website every day using a website security checker.