Online WordPress Security Scan for Vulnerabilities
With over 35% market share of the content management system, WordPress sites are the main focus for hackers. Except if you are cautious, your website could be the next target for an attack.
Over 50,000 sites get scythed each day. Thus, with a WordPress site close by, you need to be more cautious to avert hacking/backdooring and whatnot by employing a WordPress hack scanner tool.
Online weakness or malware scanners can help you check your site for some primary security threats. For instance, they can search for noxious code. Programmers can, without much of a stretch, malicious camouflage code and go unnoticed by basic security check-ups.
Nonetheless, they are very restricted as they can't run tests on your WordPress database, client accounts, WordPress settings, modules, and much more. A web firewall is hence suggested as a WordPress hack scanner.
To make your WordPress website safer, you can look through the web and see the options accessible for you. We should discuss some of the best WordPress hack scanner tools.
Why Should You Use WordPress Hack Scanner for Your Portal?
Your WordPress site might be the archive of delicate individual data presented by clients. They trust you to keep this data from falling into undesirable hands.
Others can put backlinks, side-tracks, ads, or website banners that they need to advance on your site.
Clients with unapproved access to your site might be eating into your transmission capacity, even without you knowing it.
Without exposure, malware can lurk inside your site and gather info. It can convey spam messages to others, contaminating them too. This can prompt Google and other security admins like Norton to blacklist your site. You may not even know about this issue.
Routine scans can get some security dangers early and keep your site from being hacked.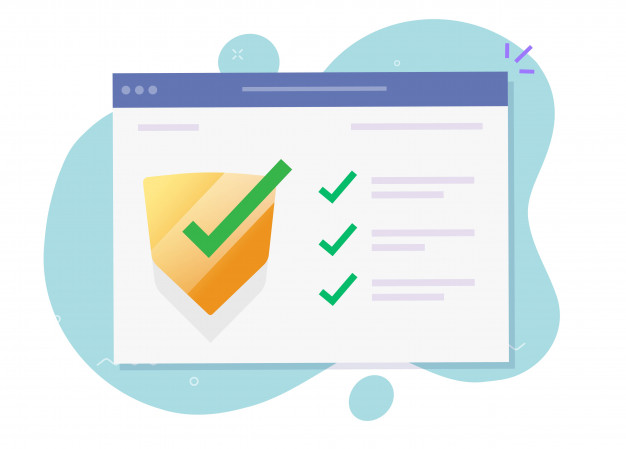 Which WordPress Hack Scanner Tools Are Available for Users Online?
Google Safe Browsing as A WordPress Hack Scanner
Google's Safe Browsing tool permits you to check whether a URL is stamped unsafe to visit by Google. Google screens billions of URLs, and on the off chance that they presume that a site is disseminating malware, at that point, they mark it as risky to visit.
This could demolish your site's reputation as clients from Google search will be shown a warning page when they visit your site. On the off chance that you are utilizing Google Search, at that point, you will be cautioned when your site is marked as dangerous with guidelines to get the notice eliminated.
WPScans as A WordPress Hack Scanner
WPScans checks your site against known weaknesses and suspicious code. They keep a record of shortcomings identified by their framework and check your site for those security spills.
This WordPress Hack Scanner attempts to detect your WordPress version, introduced modules, and robots.txt records. After the scan, results are presented in a straightforward organization with the clarification of everything.
Quttera as A WordPress Hack Scanner
Quttera offers a helpful online WordPress hack scanner device. It runs a profound test crawling through your site to look for suspicious files, noxious code, iframe implants, side-tracks, and outside connections.
It likewise checks for your space among blacklisted domain databases, including Google Safe Browsing, PhishTank, Malware Domain List, and that's just the beginning. The detailed report is separated into various segments, and you can click on everything to see the check status.
ScanWP as A WordPress Hack Scanner
ScanWP is an essential WordPress hack scanner. It attempts to recognize your WordPress version to check whether you are utilizing the latest version. It likewise identifies the WordPress generator tag and whether your site is indicating it.
The generator label shows which WordPress version you are utilizing. Some security specialists accept that this could assist programmers with adequately focusing on a site, and they suggest eliminating the WordPress generator tag.
Norton Safe Web as A WordPress Hack Scanner
Norton Safe Web is another helpful tool to scrutinize your WordPress website for security dangers. It utilizes Symantec's high-level detection tech to search for regular malware, phishing, and spam designs.
The outcomes will show PC dangers and recognize dangers. A spotless site will get the ideal nil on each of the three scans. If your site is unsafe, it will show the recognized hazards, further examining and fixing the issue.
Final Thought on WordPress Hack Scanner Tools
To sum it all up, WordPress Hack Scanner tools are useful as advertised, and the range is quite big, as we have seen above. These WordPress Hack Scanner tools come in two variants, a free and the premium one; you choose what works for you.
Anchor Text: WordPress Online Scanner