This Site May be Hacked Joomla
6 Precious Tips to Help You Get Better at This Site May be Hacked JOOMLA
Joomla is an open-source content management system which is used to create online applications and websites. It falls under the category of the most popular content management system and well known for its security features and robustness. Joomla offers you several features like user manager, weblink manager, media manager, etc. It is customizable and flexible.
It is essential to fix a hacked JOOMLA website as the reputation of your business is on stake. If you are seeking a solution to this site may be hacked Joomla, you have arrived on the right destination. Read it till the end to fix a hacked Joomla website.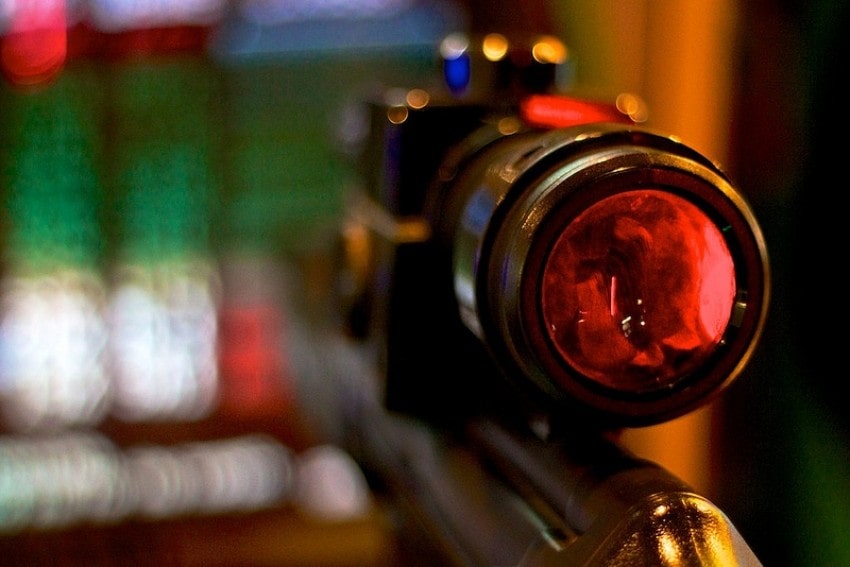 How do these Sites Get Hacked?
There is no doubt Joomla is famous for its security features, but its plugins and add-ons make it open to threats. Generally, extensions and themes are vulnerable to XSS (Cross-Site Scripting) attack. It is a code injection attack in which attacker injects malicious JavaScript to the browser of your users.
Joomla sites can also be hacked through SQLI, stands Structured Query Language Injection. In this type of attack, the hacker injects SQL command into the database of your site and gains access to valuable information like visitor's login credentials. If your website is facing issues called "this site may be hacked joomla" , you can follow the steps mentioned below to fix it.
1. Identify the nature of Hack
First of all, scan your Joomla site to detect the locations of malicious payloads and malware. With this, check for any modified files, including the primary files. You can check them manually through SFTP. Once you find the hack, whether it is done SQLI or XSS, you need to jump on the next step quickly.
2. Cleanup the Database
An SQL injection keeps the potential to create new database users. Check for any new user in your database and if you find any rogue user, immediately deleted it by using SQL statement 'Drop User'. With this restrict the database permissions for that new user. This action helps you sanitize the database of your site and keeps the potential to avoid future injections.
3. Secure the Server
Spammy servers can cause a Joomla hack, even after robust security. Always remember points mentioned below to ensure a secure server.
Keep a constant check on configuration problems

Block the error messages which are leaking sensitive information

Ensure the use of some security solutions or firewall

Remove all unused sub-domains
4. Manage Permissions
It is essential to set permission on all your files and folders to offer your users smooth surfing in a safe environment. All you need to do to keep the following points in your mind while you are setting the file permissions:
Allow users to upload only files like pictures in .JPG rather than .php, .html, etc.
'.htaccess file' is the most sensitive file of a database; you need to make sure no user can make any changes in these files.
Always make sure that nobody can overwrite your PHP files.
5. Detect Modified Files in Joomla
An attacker can create a fresh installation by injecting malicious content on your website. You can compare your files by the backup of your site, or all Joomla files are available on Github if you don't have any backup. You can compare your existing files by following the steps mentioned below.
Create a directory with the name of Joomla and switch over that

By using the wget command, download the Joomla files from Github

Now, extract the downloaded file.

After that, compare the contents of public_html with the extracted content.

Once you find the rogue file, exchange it with the new file.
6. Check Logs
The system logs provide you with a clear picture of attack as it records all the happening on a site. A hacker can also create a new admin account. You can detect suspicious users by following the steps mentioned below.
Go to Users in Joomla Dashboard and click on Manage.

Now, check for recently registered users and suspicious users.

Remove all the unknown users and Check the last visit date.

Note down the server log location and check the logs to detect XSS, SQLI, etc.
Conclusion
You can fix a hacked Joomla website by using the steps for "this site may be hacked joomla". You can also use an online Joomla malware removal tool which can act as helping hand to resolve the issue. Take note; you have to maintain the security of your website by adopting regular updates, keeping uncrackable passwords, monthly backup, etc. If you fail to do these things, malicious content available on the internet can make your site a malware website.