WordPress Malware Scanner
Secure Your WordPress Website and Scan for Malware
Of all the over 1.94 billion websites currently on the internet, 38% of them are currently powered by WordPress. It, therefore, does not come as a surprise that websites using the overly popular CMS are the most targeted. Over 70% of WordPress websites have some form of vulnerability and may be prone to malware infection.
Securing a WordPress website involves taking measures such as scanning for malware, using strong passwords, keeping the CMS up to date, scanning your extensions, installing trusted themes, doing regular security audits among other things.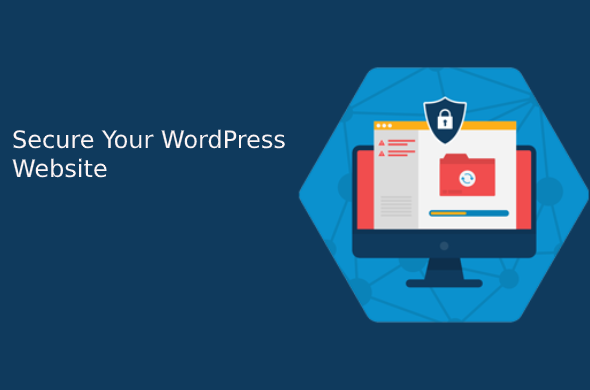 That said, the security of your Wp-powered websites starts at the installation stage. With the above in mind, the following items should form part of your WordPress website security checklist.
1. Find Secure and Trusted Hosting
Your first measure when it comes to owning a secure WordPress website is finding a host that is secure and can be trusted. Do a thorough assessment of the host's track record to ensure that it does not become an entry point to your otherwise secure and rock-solid WordPress website. This is especially important if you are using shared hosting or hosting your website in the cloud.
Some of the things you should look for include the authentication environment, server configuration, security policy and guarantee, host reviews and security incidents involving the host in the recent past. If you are in doubt about how to assess a host for security, have an expert do it for you.
2. Follow the Secure Installation Guidelines
Installing a WordPress website securely is, perhaps, the most important thing as far as securing it is concerned. Be sure to follow WordPress installation guidelines when going through the installation process that may include:
Downloading your CMS from the official worpress.org website. If possible, use a trusted installer such as Bitnami.
Change the default administrative login details to more secure ones and store them securely. This might seem like a no-brainer to some but there is a surprising number of successful website hacks that happen because the default "root" credentials were never changed during installation.
Change the administrative login details on your database if you are creating the Wp databases separately. Be sure to remove other users that are not required in the database. Most database installations only need a single database user.
Be sure to delete the configuration files at the end of the installation if prompted to do so.
Change the admin login URL to a custom URL to prevent hackers from performing brute-force attacks on your website.
Install any pending WordPress updates after completing the installation.
3. Scan WordPress Plugins and Themes for Malware
After installation, your next step could probably be installing a theme or multiple themes and some WordPress plugins to enhance your website's overall look and add functionality. Themes and plugins normally come with their own set of risks that could create hidden vulnerabilities. It is therefore important to check them and also use a WordPress malware scanner to see If they are safe to use.
4. Perform Regular Updates to the CMS and internal components
WordPress is a very well-written content management system but it sometimes suffers hacks due to some vulnerabilities and bugs that were discovered after a release. The same goes for the themes and plugins that you install on your website. As a security measure, you should always ensure that the necessary security updates highlighted in red at the top of your WP admin dashboard are installed in good time.
5. Perform Regular WordPress Website Audits
A website audit entails going over your entire WordPress website to ensure that all security safeguards are intact and that there are not hidden vulnerabilities. It can be done manually by a professional security audit team or automated using any of the tools available out there. A good audit should go over the technical and non-technical components of your WordPress website such as database configuration, comment policy, URL audits among other things.
6. Install Essential WordPress Security Plugins
There are numerous security plugins in the WordPress marketplace that can help keep your website secure. Some will scan your themes and content for malicious files and links while others will ensure that your configuration is properly implemented and maintained. More advanced plugins will provide WordPress intrusion detection to help you know when someone is trying to hack your website.
There are certainly more measures you should take to secure your WordPress website such as adding a backup solution and enabling 2FA authentication. You can always seek help from an external WordPress security expert if in doubt on how to secure your website. Stay Secure!