Web Page Monitor
Web Page Monitoring
A robust web page monitor can help you identify problems on your site before they escalate. Website monitoring and performance tools automatically analyze your platform online, depending on your preferred intervals. Read on to understand site downtimes and uptimes, and how they affect your site. You will also learn the importance of monitoring your website.
Understanding Uptime and Downtime
Uptime is the amount of time that a server, system, operating hardware, or gadget runs without interruptions. Downtime, on the other hand, is the amount that these systems remain inactive.
These key performance indicators are critical when it comes to establishing your hosting performance. When your website is uptime, your customers and potential clients can access it with ease. However, if the site is downtime, then providing solutions becomes a difficult task.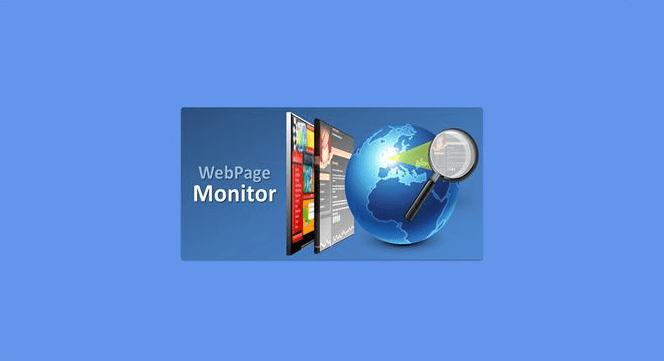 What are the Effects of Downtime on Your Site?
Downtime brings forth productivity and monetary challenges. Experts say that network downtime costs nearly $5,600 every minute on average. This amount translates to a $300,000 loss per hour. Downtime can drain your organization's functional levels. Each downtime causes almost 20 minutes on average of retargeting, and this slows work down.
What Triggers Downtime?
Downtime occurs due to predictable factors like; ancient hardware and software, or unavoidable circumstances like natural disasters. When any of these factors occur, they trigger repair expenses. Sometimes, entrepreneurs may have to buy new units to facilitate data recovery. Apart from economic losses, downtime may:
Make users unhappy
Cause loss of data and money
Spoil the organization's branding
Cause failure in human regulated operations
Trigger market downturn
Delay making of decisions
Cause service interruption
Importance of a Web Page Monitor
Entrepreneurs should understand that a web page monitor helps them supervise their websites. It also helps them identify connection failures or downtime early. A successful website should be visible and highly accessible every time. Here are some benefits of a web page monitor.
Real-time Access to Your System's Status
Web monitoring facilitates constant analysis and review of your network to prevent errors and downtime. Doing so keeps your organization's technological resources like server access, bandwidth, system speed, RAM use organized. A web page monitor also controls malware, allowing website owners to validate their hosting status effectively.
A web monitoring service helps you assess potential problems on your site in real-time, and allows you to counter them safely and fast. This concept enables you to under a precautionary path seeing that it prevents the spread of vulnerabilities before they escalate.
You can Activate Alarm
Downtime can endanger the operations of any organization. To protect your site, you may want to have more than one monitoring system to ensure your company's productivity is not compromised.
We are living in the digital era, and smart alarms can help you receive warnings on errors. These alerts allow you to configure your company's unique services to facilitate an immediate response to threats. These warnings can help you identify new opportunities to enhance your IT department.
You will receive data about outdated software or hardware, and this operates as a plan to help you update and improve your services.
You can Identify the Source of Incidents
Reviewing your systems constantly allows you to create reports that disclose the bug's origin. Doing so helps you counter the bug before, after, or during an attack. You will also reduce the response time of the attack. Knowing the origin of the attacks helps you understand the vulnerabilities of gadgets in your office and how to strengthen them.
Safeguard Your Business
As a website owner, you should always be the first to know when your site is experiencing failure or downtime. Remember, if your visitors cannot access your website, they will shift to your competitor's site and you will end up losing business.
RSS (Really Simple Syndication) feeds are ideal for notifications or alerts for people with multiple pages. These notifications help you counter and solve the problem as fast as possible. If website owners leverage the advantages we have discussed above appropriately, they will cut down costs and make huge savings.
Finally
Today, there are numerous web page monitors in the market. Some of them give you the option of receiving text messages on your smartphone in case your website is down. This concept is ideal, especially while you are on the go.
An effective web page monitor comes with a documented history of failures and errors. When a monitoring system analyzes your website round the clock you can; monitor trends, identify the order of errors, and stop them from reappearing.