Free Malware Scanner and Removal Tool (Powerful, free anti-malware protection)
If you're creating a website or undertaking a security review of an existing website, then getting a website vulnerability scanner should be high on your list of priorities. Having a free malware scan lets you try out a service before you decide whether or not to commit to it. There are, however, several points it's advisable to check before submitting your site for review.
Have you secured your domain?
When you buy your domain, make sure you choose all the privacy options available to you, even if you have to pay for them. This can make life a lot harder for hackers. Also, see if you can "lock" your domain so that important actions (like transfers) can only be undertaken with additional verification.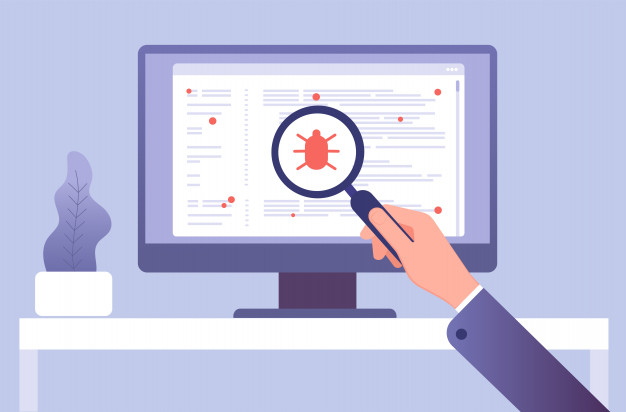 Have you chosen a secure host and hosting package?
If you're hosting your own website then the security of your servers is all on you. If, however, you're using a third-party web-hosting service, then the security of your servers is all on them. This means that you absolutely must be confident that they know what they are doing.
Remember that any successful attack on your website will almost certainly cause some level of damage to your business. Any successful attack on your database could sink your company.
In addition to choosing your host with care, you also need to choose your hosting package with care. Your choice will essentially boil down to a dedicated server versus some kind of sharing arrangement. With a dedicated server, it can be easier to have a third-party vendor take care of your security for you. In fact, your host might offer support as an add-on service. With shared arrangements, not only can it be more complicated to use third-party vendors, but it can also be more complicated to ensure the necessary level of security.
Have you checked that all your software is up-to-date?
Out-of-date software is a security issue in any context. In the context of website security, it is a particular concern because most of the software used in website creation is open-source. This means that it's very easy for cyberattackers to inform themselves of the security flaws in outdated versions of the software. This goes both for your content management system and for any third-party add-ons you use.
Getting the most from your free malware scan
Free malware scanners are unlikely to be suitable as a company's main security solution. Ad hoc scans can be fine for hobby websites (although even then they're far from the best option). If, however, you're relying on your website for your business, then you need a service that scans your website constantly.
This means that you're essentially treating your free malware scan as a way to trial a business-grade service, with the bonus that you'll also get a free health check on your website. With that in mind, here are the points you should be analyzing.
How easy is the service to use? How wide a range of threats does it cover and how much detail can it give you about them? Does it carry out all its scans in isolation from each other or does it use the results of scans to inform other scans? How well does it scan mobile-optimized sites? How good is it at avoiding false-positive results? What web technologies does it support? What CRM systems does it support? What company is behind it and what do you know about them?
That's a lot to take in and you may not get all of it from the scan itself. You should, however, be able to find all, or at least most, of it from digging around the company's website and by doing research on other sites, for example looking at user reviews. Take your time to do this thoroughly, your security software is going to play a crucial role in protecting your site.
Remember that your servers, computers and mobile devices also need to be scanned
A website vulnerability scanner is not a suitable option for protecting these devices, so you will need to do further research on security products. You may find that your most practical option is to see if the company you use for your website vulnerability scanner also provides products for servers, computers, and mobile devices. Many of them will and if you are satisfied with the quality of their website vulnerability scanner then there is a good chance that you will be satisfied with the quality of their other products.
Always monitor and manage your users
This article has focussed on the technical aspects of keeping your website secure. Be aware, however, that human users can often be your weakest security link, so you need to monitor and manage them appropriately.
Please click here now to have your website scanned, for free, by cWatch from Comodo.