Check Website Safety
Check Website Safety - Is This Website Safe?
Check Website Safety - It doesn't matter if you are using a mac or windows, iOS or Android, there is a strong chance of getting phished. Do you want to stream videos on the internet without getting any malware? Or are you going to buy something online and not sure about entering your card details? You should know how to check whether a website is safe or not before you put yourself in trouble.
How to Check if a Website is Safe?
It is good to be cautious and vital to check if a website is safe before sharing any personal information like credit card numbers, passwords, addresses, etc. We have tailored a few quick steps which act as a helping hand to verify the trustworthiness of a website.
Website Safety Tips on How to Choose Browser's Privacy Settings:
1. Apply Browser's Safety Tools - Safe Website Checker Tools
This technology examines billions of URLs daily looking for unsafe websites. These in-built tools in the browser can stop annoying pop-ups, block unsafe flash content, sends 'Don't Track' requests to the websites, etc.
You can review your settings in these four browsers mentioned below to ensure your security:
Chrome: Settings > Advanced > Privacy and security

Edge: Settings > Advanced settings

Firefox: Options > Privacy and Security

Safari: Preferences > Privacy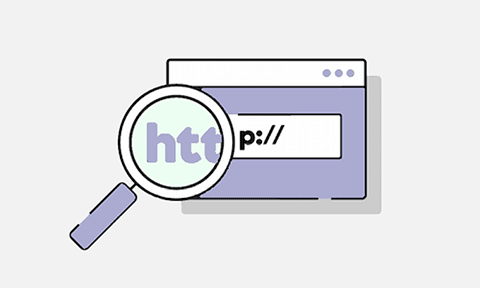 Use a Safe Website Checker Tool If you want to verify a website or a specific URL quickly, you can use a website safety checker such as Google
Safe Browsing, Certainly Guard, etc. This technology examines billions of URLs daily looking for unsafe websites.
You need to copy the URL and paste it into the search box of the checker, hitting Enter. The tool will verify the URL and check the website's reputation in a few seconds.
You can use any trusted safe website checker; do not forget to bookmark the same. It is essential to check every website, especially when you are entering your personal information.
2.Cross-Verify URLs
It is a simple and quick way to do your website check by verifying the URL. You can get a rough idea of where this link is taking you by noticing the URL carefully. In Chrome and Firefox, you can see the link at the bottom-left of the browser. You can also check the same in Safari by following the steps given below:
First, Click on the View menu and select Show Status Bar. It will also display the link in the bottom left corner when you hover the mouse over it. Sometimes, you think, is this website safe to buy from?
In this case, you should confirm the spelling of the URL as attackers often substitute the words with visually similar characters. For Example, paypal.com can be paypa1.com, amaz0n.com instead of amazon.com, etc. These types of phishing websites are created to get your credit card numbers, passwords, etc.
3.Verify HTTPS
When you are visiting a website, you must be sure it is using https or not. Hypertext Transfer Protocol is the basic protocol for sending data between the websites you visit and the web browser. In HTTPS, s stands for 'Secure' which means it is a safe version of HTTP.
It is often used for e-commerce like online banking and shopping. It encrypts your data to prevent hackers from stealing your data like banking usernames and passwords. If you want to know if a site is using HTTPS, check for the padlock in the navigation bar. If it is available, then the website is using SSL digital certificate, which means your connection is protected.
4.Check Privacy Policy
If you are already enjoying a website but unable to classify it as legitimate or illegitimate, go for Privacy Policy. Reputable and trusted websites always come with Privacy Policies as it is a law in most countries. So, spare a minute to find the privacy policy on the website.
You may be unable to understand Privacy Policies due to their legalese form. It is best to find words like data, retain, third parties, etc. by using the find option on your device. This gives you the idea of a website that how it handles your data like whether it sells to third parties or keep the same.
5.Install Web Security Tool
You can also install anti-virus software on your device, which prevents you from dodgy websites. They come with the option of Web Shield to block malicious and fake URLs.
cWatch Website Safety Checker Tool
Some websites look full of spam that you don't have any need to do a formal check. You can mark the website as malware by looking at pop-ups, malicious redirects, and warnings from search engines. Try the cWatch Safe Site Checker Tool, for the best results!