As a website handler, you must monitor its uptime. Sometimes, some people are unable to access your website, but it is working fine and is online at other places. If your site is online on your side, but visitors are unable to access the same. It can cost you brand reputation and traffic. In this post, we have compiled four ways on how to tell if a website is down.
It can happen due to some technical problems like DNS changes or server maintenance. Go through the following techniques to check if website is down or working across the globe.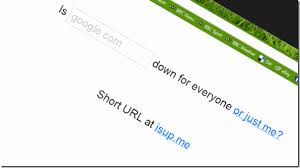 1. Checking through Website 24x7
This website offers you the facility to check your website status from more than 100 different areas. It includes locations like Barcelona, New York, China, London, and Sydney. With this, it also gives you exact information on the total response time, the first-byte and the last-byte time, and the time to resolve DNS and connect.
Here are the simple steps you need to follow to check your website status:
Go to 24x7, and you will notice a field where you can enter the URL of your website.
Insert your website URL in the box and click Test Now.
This process will take a few minutes to gather the information and will report back with a graph and table in a detailed form.
In this, if your website is online across the planet, it will show OK for each location. Or, if it is down if it reflects dash symbols and Host Unavailable in status and IP columns respectively.
2. Check with Website Planet
It acts as a website status checker, which provides a straightforward result that a website is online or offline.
Go through the following steps to know your website status:
Go to Website Planet
Insert your website URL in the blank box and click Check Button.
It will show that your website is online or offline.
You will come across the symbol of 'UP Arrow' is your website is online or if it is not, 'Down Arrow' will appear as a result.
3. Check through Hidemy.name Proxy Server
This platform provides you with a unique way to detect your website status. It uses a proxy server to redirect your site to different locations and verify its condition.
You must know that accessing a website with a proxy server can ensure your website status at other locations.
In this process, firstly, connection reaches a proxy server located at a different location. Then the server sends a request to the website, and the result will appear on your screen.
You need to follow the quick steps mentioned below:
Visit Hidemy.name, choose 'Try it for free' option.
The next step will ask for a valid email address to send a free VPN login code.
Install the software by clicking VPN for Windows option. You can choose according to your operating system, whether it is mac, windows or android.
Go through the installation process. Open Hidemy.name VPN program on your device and enter the code you have received in your mailbox.
Choose a country in which you want to test your website status.
For example, we are using this software to check whether Cwatch is online in Flanders, Belgium. If you are unable to access your website after changing your server area, it says that your website is not active in that specific location. You can also try more server area to confirm the same.
4. Checking through Host Tracker
This method provides you with more information in comparison to others. As it offers the facilities like checking the page speed, trace, health, https, security, ping, etc. Premium member of this website enjoys additional benefits like it keeps the real-time update of your website, website uptime history, and nudges you when it goes down.
You can detect several things about your website by following the steps:
Navigate to Host Tracker, and you will see an empty box for URL down the page. Choose, Ping Tab to know the status of your website.
Insert URL of the site and choose Al World option to know the global status of your website. Click on Check button.
This process will take some time, and the detailed information will appear on your screen.
If the majority of results are reflecting positive results about your website, then you can be sure the site is working around the globe.
The Final Words
You can combine all the above methods to be sure about your website status. Or you can pass on several tasks related to the website, including this to a reputable organization like Cwatch. It is globally famous for keeping tabs and also providing security to your website.