How to Identify Phishing Website
How to identify phishing sites and protect your valuable data?
Today, phishing attacks are becoming more sophisticated. Through this, various attackers steal sensitive user information such as passwords, usernames, and credit card details by impersonating themselves for a reliable entity in electronic communication.
But how to identify phishing websites is still not easy! As when you use your MAC, Windows, or Linux system, someone may have sent you an email or SMS to try to give you your personal information.
So to help you in recognizing and identifying a phishing sites, we have mentioned a few points. Let's roll down!
Examine the connection type
This one is quick and straightforward to identify real and fake websites. You have to click on the URL in the address bar and confirm if the site has an "HTTPS" or "HTTP" tag. If it starts with https: // and displays a green icon, it means it is secure. HTTPS means that all communications between your browser and the website are encrypted and reliable and can protect you from several types of spy threats, such as attacks from the middle man.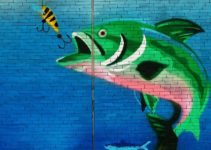 Look For an SSL/TLS Certificate
In securing the data of a person visiting the website, TSL/ SSL certificate plays an essential role. It provides web security by encrypting each browsing session and protects the information sent between web servers and browsers.
Most SSL certificates come with trusted seals that will provide you with verified information when you click on it. It is essential to click on these seals to confirm the credibility of a website. It can also provide advanced information on malware scans and vulnerability assessments. But some browsers allow you to view the details of the certificate by clicking on the padlock. But in some browsers, you have to dig deeper to see the same thing.
Plus, for big brands and large companies, SSL EV certification is essential as it provides a clear way to verify the site you are visiting.
Be aware of pop-up messages.
If you are using a website and immediately greeted by a pop-up asking you to enter your credentials, additionally, an email is sent to you, asking recipients to verify personal information, such as bank details or a password, these are massive warnings signs.
The reality is that a phishing trick can direct you to an authentic website. But these pop-ups are used to wrap vulnerable targets using personal information.
If you are still in doubt, contact the business or person using the contact information you already have or found on their legitimate website. Besides, never enter your personal information unless you are 100% sure that the site is verified, secure, and authentic.
Inspect website content
If a particular webpage you landed on the website seems doubtful, an excellent way to recognize a phishing site is to take a look at the complete website content. Just check the writing style as it might contain spelling mistakes and poor grammar and might be different from that usually used by the sender.
Plus, phishing websites have various red flags, including clickbait headlines, low-resolution photos, empty pages, bad grammar, and excessive advertising.
Tips on How to Identify Phishing Sites
As technology becomes more advanced, numerous different techniques are used to obtain a user's personal information. Here are a few tips that can help users understand how to identify phishing sites.
Often Phishing emails have different email addresses than the name of the email account. They can also use domain names that appear to be slightly out of sync in one way or another. Users can hover over a link to verify the address before clicking - often, the links will lead to sites that have nothing to do with the domain of the alleged sender.
Frequently a Phishing attack creates a sense of urgency mails and can even threaten recipients with negative consequences unless they respond without any delay.
Confirm the identity of the sender before opening any attachments received on your email, even if an attachment is obtained from a trusted source or website.
Phishing makes phone calls to the user and asks them to dial a number. The goal is to obtain personal information about the bank account by phone. Phishing is mainly done with a false identification of the caller.
Conclusion
Phishing attacks may see an increase in the years to come, but as long as you are trained to prevent them, these methods of theft will claim fewer victims in the future. Your best defense against hackers is your in-depth knowledge of threats, and you can also seek the help of a cWatch for "how to identify the phishing sites."