Easy Tips & Tricks to Detect Fake Website
Surfing or shopping on a fake website can be harmful to your financial and personal data. There are lots of hackers, and one of the things they do is create fake websites to trick you into providing them personal information. This information can include your credit card number, debit card pin, passwords, and social security numbers.
Cybercriminals can invite you to their websites, pretending to be a legit organization like your bank or popular shopping website. You must know how to detect fake websites while you are enjoying the services of the internet. In this post, we are sharing some tips and tricks so you can avoid falling in the trap of cybercriminals.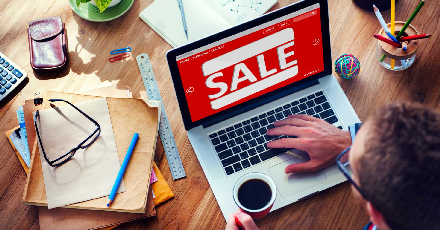 Unusual Least Prices
If you have got an email from a shopping website that is offering the products at an unbelievable price, you should immediately be on your guard. Sometimes, the retailers provide pretty huge discounts, but they won't give their goods away. On such websites, scammers always keep online payment mode rather than cash on delivery.
Beware these prices can cost you a massive amount as once you enter your card details, scammers can pull away all the money from your account. So, you should know how to detect fake website and it is easier than you think. You can also use fake websites detectors available on the internet to check the authenticity of a website.
No Reviews on the Products
Generally, an e-commerce site enjoys popularity among its customers due to its products. Whenever a customer buys a product, he always leaves a positive or negative note on the website. If you are shopping on a site where there is no sign of a review on any product, be cautious.
The website you are considering buying from may be a phishing site to get the credentials of your card. You may have come across a high ranking website in searching, but you must be sure about its authenticity before you buy something. Cybercriminals can manipulate search results by using advertising links to gain visibility.
Missing Terms and Conditions
A reputable e-commerce company always mentions its terms and conditions to avoid any confusion regarding the guarantee, return, refund, etc. It also keeps consumer-friendly policies to encourage the customer to spend. If the terms and conditions section is missing on a website, it is a scam to draw in your valuable information.
Most of the sellers don't allow warranties against the defects as they must be selling shoddy merchandise. But it should be mentioned under the tab of terms and conditions so that you can make a choice to shop or jump to another website.
Absence of SSL on the Payment Page
SSL stands for Secure Socket Layer that is was created by Netscape as a secure way to transport data through application layers like POP3, LDAP, and HTTP. When you choose to pay online for a product, you will be transferred to the payment page of the website. Over there, you need to find the padlock available in the bar of the browser's URL or the status bar.
At the beginning of the URL, 'https' must be mentioned instead of 'http,' where 's' stands for secure. If it is missing, you may be transmitting your bank account details over an unprotected internet connection. The website can use your data to withdraw all the money from your account or can sell your data to cybercriminals.
Verify Google Site Status
Google continuously scans websites and flags up malicious and fraud sites to protect users from cyber-attacks. When Google finds a problem in a site, it adds up a splash page between the search engine results page and the website. This splash page acts as a warning when a user wants to visit the site.
It helps you to identify the illegitimate websites and also warn you when a website is hacked to gain your credentials. If you do not see any warning before visiting any site, you can run a manual check on the URL anytime. Be sure to verify the date Google ran the last security scan to avoid wastage of time.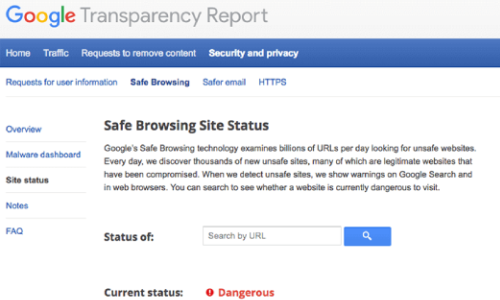 Conclusion
According to the report of Anti-Phishing Working Group, 41,459 unique phishing websites were detected in Apr 2014. Within two months, this figure rose to 42,212 in June 2014. Phishing is not only a problem for email users but also internet surfers. Nowadays, scammers are deploying phishing scripts on the World Wide Web.
Sometimes, phishing is not only meant to steal your money from the bank account. Maybe, they are seeking your data, which can be shared and sold to companies. It is always important to check a website before you put your personal information like email address, name, etc. Now, you have learned how to detect fake website, and you can differentiate between a legitimate organization and a cybercriminal.