How do you know if a website is secure
Website security refers to keeping all your personal information safe. This personal information could refer to your contact details, credit card info, confidential business data etc. There are different layers of website security designed to ensure that your personal information is being sent safely, and only to the intended recipient. Having a secure website gives your visitors a sense of security as they browse your content and it can also help in search results since Google has stated it will use it as a rank signal.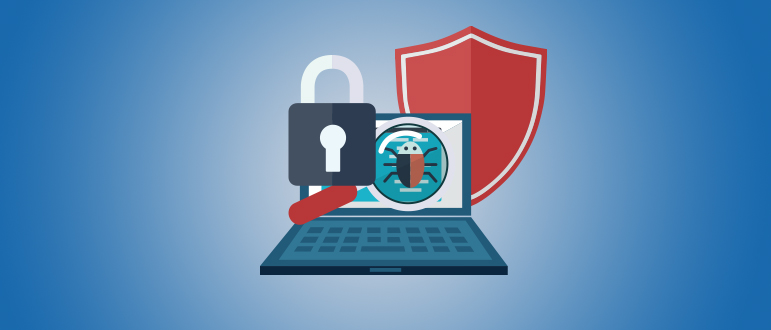 This article will present a few simple things to look out for when you feel that a website may not be entirely trustworthy. These tips will help you to know if a website is secure or not:
Check for SSL/TLS certificate and padlock symbol
SSL/TLS certificates are the one thing most hated by internet pirates. The green lock symbol on a website denotes that the website owners have applied for and received a secure SSL/TLS security certificate from a company that has been authorized to sell them. The key purpose of this security is to prevent hacking, but another benefit of possessing this certificate is that only genuine websites can obtain them.
Check website address against page content
Make sure to always check the URL if you end up on that page after you clicked on a link that redirected you there. This mostly takes place if you receive links in emails or click on links from advertisements or those that appear on other websites. This indeed could be the most obvious way to identify a fake website. There are websites that often try to spoof real ones with an aim to collect your password and username from those sites. These websites are called phishing sites, and social media sites are the most commonly scammed sites for phishing attempts.
Check for an "About" page
A secure website will want you to know all about who they are. Hence, they will have an "About" page at the bottom detailing who they are and generally laying out a standard company or website ethos. It is a standard practice, and most websites will develop their own About page in the early stages of website development. Failing to see an About page, should indeed raise some serious doubts as this website may not actually be secure. You should also note that if the About page is listed but empty or if the word is there as if it is a link, but you cannot actually click on it, it is likely a scam.
Check for a social media presence
Check for fake social media presence. Some fake sites will have false social media posts included on the website as images that you can't actually interact with or will have fake, paid posts to make the site seem more legit. In this case, check for other website features that indicate a secure, real site.
Check for contact information or a "Contact" page
On a fake website, you will almost never get to see a legitimate Contact page. Secure sites will make sure to have some type of method for contacting the site owners, even if you have to do a detailed search within a site to get the contact details. The most trustworthy sites have multiple means of communication made available to their visitors, typically including email addresses, physical addresses, online chat systems, and phone numbers. If the website you are visiting has no contact information or just provides an email address that does not look official, do not trust it as it is not a secure website.
Check for HTTPS
Hypertext Transfer Protocol Secure (HTTPS) is an internet communication protocol capable of protecting the confidentiality and integrity of data between the user's computer and the site. HTTPS allows users to have a secure and private online experience when using a website.
Secure Your Website by Installing Comodo cWatch
Website security is a protection tool for your website, web applications and web servers against the increasing sophistication of hacker threats. A complete website security solution should be capable of providing early detection, instant remediation, and practical preventive measures. All these are now available in one whole security package called cWatch: a web security tool developed by Comodo. A website may not be safe and secure for a number of reasons starting from a malware or virus attack. To protect your website from the growing number of sophisticated website attacks, you will need a web security tool like Comodo cWatch, which is a Managed Security Service for websites and web applications.
With cWatch, you are always guaranteed that a website is secure because this tool offers six layers of website protection:
Malware Monitoring and Remediation
This website protection feature detects malware, provides the methods and tools to remove it, and prevents future malware attacks

Secure Content Delivery Network (CDN)
A global system of distributed servers to enhance the performance of websites and web applications

Web Application Firewall (WAF)
Comodo's WAF is a powerful, real-time edge protection for websites and web applications providing advanced security, filtering, and intrusion protection

Security Information and Event Management (SIEM)
Advanced intelligence that can leverage current events and data from 85M+ endpoints and 100M+ domains

PCI Scanning
Enables service providers and merchants to stay in compliance with the Payment Card Industry Data Security Standard (PCI DSS).

Cyber Security Operations Center (CSOC)
This center has a team of always-on certified cybersecurity professionals providing 24x7x365 surveillance and remediation services