Malicious software can redirect your Web browsing in several different ways. There could be an infection on your machine that is responsible for monitoring both outgoing and incoming requests and then interrupting your Web searches or the URLs you type into your browser's address bar. As part of any website hacked process, a code gets injected into a website server redirecting those visiting a completely new location, even if their own system has been protected. Hackers can also install more benign malware types as browser extensions or toolbars capable of stopping search queries and then displaying an alternative results page that is filled with sponsored content and advertising.
A hacked website is mostly obvious through visual checking. The hacker might have placed a big banner on your site saying "Hacked by _____." Or the website redirects to some "inappropriate for office" websites.
Website redirects are mostly caused by adware and various types of malware existing in your computer. The goal of these unwanted programs is to point you towards specific types of advertising or a dangerous code that could further damage your system. The best way to handle this situation is by removing the harmful malware from your computer using a reliable security package such as cWatch developed by Comodo.
Comodo Web Inspector performs website scanning using enhanced, cloud-based malware scanning technology. It enables detecting security holes and vulnerabilities and also searches for malicious codes on a website. It monitors a website for blacklisting and sends warning before a website gets blacklisted. Some of its features include daily malware scanning, blacklist monitoring, and PCI compliance scanning to mention a few.
Comodo cWatch has a Cyber Security Centre which operates round-the-clock and monitors websites, provides website malware removal help and handles security incidents. cWatch can thus be used for website scanning in order to check for malware online and also to block attacks of all kinds. This includes SQL Injection, cross-site scripting, DDoS attacks etc. On the whole, the Comodo cWatch Web security Stack offers you the following features that will help fix website redirection issues caused by malware infections and website hacked problems:
Malware Monitoring and Remediation
Frist detect malware, provides the methods and tools essential to remove it, and then prevents further malware attacks
Security Information and Event Management (SIEM)
Enhanced intelligence that can leverage existing events and data from 85M+ endpoints and 100M+ domains
Secure Content Delivery Network (CDN)
A global system of distributed servers to enhance the performance of web applications and websites
PCI Scanning
Enables service providers and merchants to stay in compliance with PCI DSS
Web Application Firewall (WAF)
Powerful, real-time edge protection for websites and web applications providing enhanced security, filtering, and intrusion protection
Cyber Security Operations Center (CSOC)
A team of qualified cybersecurity professionals providing 24/7 surveillance and remediation services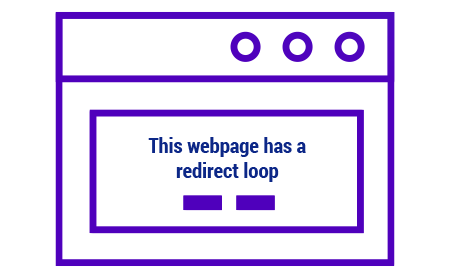 Avoiding Future Redirects
In the future, you can prevent website redirection issues by setting your security applications to automatically update themselves and run system scans at consistent intervals. This indeed can be achieved by installing cWatch that is powered by an enhanced analytics-driven SIEM process that can examine event data in real time providing security intelligence for early detection of breaches and threats, rapid incident response times, compliance reporting, and log management.