What is a Download Manager?
A download manager refers to a program that makes downloading files easier, faster, and more reliable. Under certain scenarios, you may have to constantly download several files, and using a download manager will help you to save significant amounts of keystrokes and also time. For instance, if you are residing in a rural area with an unreliable and slow Internet service, a download manager used in this situation will make the best use possible of your scarce resources.
How does a Download Manager Work?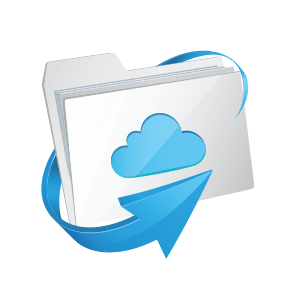 A download manager will help you in prioritizing, scheduling, and organizing your downloads. For instance, you may be in need of a specific file that gets updated daily in the early hours of the morning or you may even need to download a huge file while you are away from the computer, so that it does not slow down anything else.
It is possible to schedule a download manager to start a download at a particular time, and you can also time it to shut down your PC after completing the download. Some download managers are capable of detecting when a file has been newly developed or updated and then downloading it automatically. Download managers can help save files of different name patterns or types to different folders in an automatic manner.
Benefits of a Download Manager
A download manager is capable of carrying out the following tasks:
Download large files for users with a broadband connection
Resume broken downloads and limit downloading capacity
Allow viewing of partially downloaded video files.
Permit you to drag and drop, download links to a floating icon.
The download manager will disconnect the dial up after completing the downloading process.
Download managers either use browser helper object (BHO) or asynchronous pluggable protocol (APP) to intercept downloads.
Effortlessly download videos, freeware, and shareware
Save downloaded files in suitable folders and execute their functions late at night when you are not using the net.
Resume an interrupted process if a download is broken due to electricity shut down, browser crash, or lost connection.
Browse a website automatically to download specified content
Conduct regular updating of downloads
Integrate well with web browsers; features include: traffic shaping, virus checking, scheduling, and cataloguing.
A good download manger is one that can independently handle downloads, handle interruptions, maximize PC use, and store files efficiently. Most download managers have inbuilt systems capable of speeding up the downloads by handling multiple segments simultaneously. Thus, an ideal download manager must be:
Easy to use
Free
Provide effortless downloads
Not have adware or spyware
Have a Secured Downloading Process with Comodo cWatch
Downloads on third-party sites are frequently packed with adware or several other unwanted programs that could be malware infected. To ensure that your downloaded content is malware free, you will have to make sure that the websites you visit are authentic without any malware. To help you perform safe downloads, Comodo, a cybersecurity company, has developed cWatch Web – a comprehensive web security solution that effectively detects threats even before they can affect critical web applications, websites, and databases.
cWatch Web offers you the following benefits:
Comodo Cyber Security Operations Center (CSOC)

Constant monitoring by Comodo CSOC security experts that have skilled expertise in application security monitoring and management.
Real-time security event monitoring.
Threat assessment reports to identify risks.
Reverse malware and suspect application engineering.
Security expertise for a swift recovery.
24/7 incident handling and response.
Expert tuning and configuration management.
Continuous policy and prevention updates.
Constant web application firewall management.
Complete threat investigations and analysis.

Security Information and Event Management (SIEM)

Obtains information from the vulnerability scans.
Performs instant event normalization and correlation for threat detection and compliance reporting.
Performs event and flow data searches in both real-time streaming mode or on a historical basis to improve investigations.
Enhances the effectiveness of threat management.
Senses and tracks major threats and incidents and provides links to all supporting data and context for easier investigation.

Content Delivery Network (CDN)

Gives you the freedom to scale up and down with your traffic requirements, automatically. Large, unexpected surges in traffic will no longer bring your slow down your, permitting you to keep your website operation under critical conditions.
Search engines, like Google, reward websites using CDN.
Allows you to protect content with a few settings tweaks.
Many CDNs support compression and permit one to also leverage browser caching technology.

Web Application Firewall (WAF)

Provides regular updates of virtual patches for all websites under management.
Provides instant response to apply a patch for the zero day attacks when they become known to the public.
Globally-distributed Anycast network allows efficient distribution of traffic. It blocks all nonHTTP/HTTPS-based traffic, with a current network capacity in excess of 1 TB/s. Each PoP comprises of several 10G and 100G ports, designed to scale and absorb very large attacks.
Protects vulnerable websites by detecting and removing malicious requests and stopping hack attempts.
Malicious bots and brute force attacks are blocked from websites.

Remove malware from any website. Guaranteed.

Rapidly detects and eliminates malware.
Immediate alerts and remediation steps.
Full reporting capabilities - Site, scan and summary.
Automated behavioral analysis for zero-day malware detection.
On demand and scheduled custom scanning capabilities.
Provides reports in multiple formats including HTML and PDF.
Blocks malware even before hitting the network via quarantine management of detected threats.

PCI Scanning

Provides online merchant, businesses, and other service providers handling credit cards online with an automated and simple way to stay compliant with the Payment Card Industry Data Security Standard (PCI DSS).
Centralized management to apply reliable policies across all applications.
Speedily resolves vulnerabilities with in-depth instructions and verified patches.
Manually and automatically submits compliance status reports directly to banks.
Scans across an organization's complete network.
Additional software license is not needed.