Malware Detection
Malware Detection - Why should be considered?
A malicious email with a fake email address isn't the only way to infect your computer and website with malware. There are other ways to do that. Hackers are getting more creative in tricking unwary Internet users. They viciously target vulnerable websites which can do phishing, spamming, and cause Distributed Denial of Service (DDoS) attacks.
Most beginning website owners and online business owners think that hacking is just for money. Sometimes, they don't realize that the reasons behind hacking can really vary from different hackers. Who knows? They might even be paid by a competitor.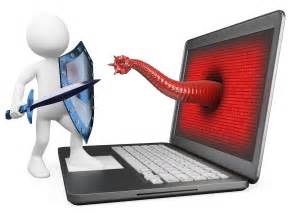 Ways to Detect Malware on Your Website
Before you sign in to any malware detection tool, it's good to know if your website is already infected. You might want to review your website security by yourself. Here are a few ways to detect malware on your website:
Google Free Malware Checker
Before you could actually know that your website was infected, Google already took action on that. They have a malware detection feature which protects their online company and their valued users. You can quickly detect any malware affecting your website. The only downside is Google Free Malware Checker won't tell you other vulnerabilities that can be found on a website.
Malware Detection Team: A Great Help
It's good to have malware detection experts in your staff or a support team to call. A malware detection expert (ex. programmer) on website configuration is ideal for helping you fix your website. The hosting company can also help you out since they deal with some issues with other customers. They can definitely provide great assistance. They can do the cleaning job for you then.
You Need Stronger Passwords
When Google gives you a report and it has malware on it, you need to change all of your passwords. Use a stronger password combination this time.
Dig Deeper for the Undiscovered Dangers
Even new hackers will use a certain attribute to display malicious links. The display=none attribute will prevent visitors and site owners from finding the intruder links. Nobody searches for how to eradicate malware until they have undeniable evidence. A normal person might not notice malicious links right away, but search engine bots can. You can be penalized by search engines like Google if such links are found. It is easy to find unwanted links, but you need to look very carefully for them. Here is what you should do:
Open your source code on a web browser. Most browsers let you go to the Page Source under the View menu.
Check for the and tags for strange links.
Look for links next to the "display=none" attribute.
If you know your code, then you will quickly identify the links that should not be there. If this is the first time you are looking at it, the malicious code will usually lead to porn or gambling websites. You can check the links you found or if they are obvious, just block them.
cWatch Malware Scanner & Removal Software
The cWatch Features You Need
Any IT company can install a malware detection tool that can clean up your website, but you got to pay for their subscription plans first. You need to be wary and check the malware detection tool from other companies for more options. That leaves no chance to decide if their antivirus is really what you need. Cwatch has more benefits to provide than our competitors, use our top malware removal tool and see for yourself:
24/7 Website Surveillance
Superior Threat Investigation Capabilities
CDN (Content Delivery Network) which ensures high website availability
Efficient SIEM (Security Information and Event Management) System
PCI Compliant Scanning Tool
In terms of sites that malware detection tool, cWatch as one of the free web vulnerability scanner tools can give you the following benefits aside from its technical capabilities:
Saves Time and Effort
You don't have to worry about the pesky dangers of malware single every day. All you got to do is to check website vulnerability tools and install cWatch malware scanner and removal software on your website. It'll do the rest of the cleaning and protecting as a website security check tool.
Why wait for the moment of danger to come? Through the intensive activity reports of the website security check tool, you plan effectively before a malware attack. The best cure is prevention. Use cWatch malware detection tool on the Internet now.

Trying the malware detection tool can prevent you from spending more money on paid top malware removal tools from Google.

The steps we presented will lessen or protect you from new attacks. Yet there might be other security holes left on your website. You need to check if you have the most recent updates and look in a couple of days if your code is free of unwanted links. Allot another week for check-ups again before you can finally say it's a closed case. If the problem keeps going on, get a professional's help already.