Prevent Cyber Attacks with Website Protection Software
Cyber attacks are not going away anytime soon. As cybersecurity companies continue to innovate their website protection software, hackers are developing new techniques to bypass the latest technology.
The fact that even legitimate websites with good website security and a phishing scanner can still get hacked shows that cyber attacks are getting more sophisticated and advanced. Statistics show that:
Google Safe Browsing, a reputable URL and phishing scanner, discovers thousands of unsafe websites every day.

There are 53,308 cybersecurity incidents and 2,216 data breaches that occurred in the year 2018 (source: Verizon).

Seventy-six percent of the websites scanned by Symantec experienced a data breach and 9% were seriously damaged.

Global cyberattacks damage cost came to $120 billion in 2018

The average number of security breaches to occur in 2019 is 145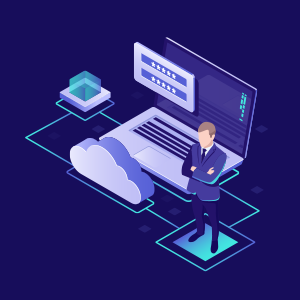 Cyber attacks come with consequences. You might get blacklisted if the blacklisting authorities confirm that your website is unsafe. Your website will disappear from search engines, particularly Google. Consumers won't be able to find you anymore, and you will end up losing sales.
Statistics also show that 60% of small enterprises shut down six months after cybersecurity attacks. If you are running a small business and you get hacked, the chances of your business failing are high!
Lastly, 31% of customers will never trust the same company again after a fraudulent experience, according to statistics.
Why You Need Website Protection Software?
Website protection software is one of the best tools in protecting your website from a variety of cyberattacks. One common reason cyber threats get into websites is vulnerabilities. Hackers scan websites for vulnerabilities and inject malware or malicious codes that enable them to access important information stored on the web server.
Website protection software is designed to patch system vulnerabilities. Through the combination of artificial intelligence and virtual patching technologies, website protection software discovers unknown website vulnerabilities and patches them immediately. This prevents cyber attacks, as all possible entry points of threats are patched.
Some companies invest in a monitoring tool to constantly monitor their network, web server, and websites in order to detect unusual activities immediately and prevent potential cyber attacks. Website protection constantly monitors your website and web server activities, detecting unusual traffic that can possibly lead to DDoS attacks, SQL Injections, and Cross-Site Scripting.
Website protection software also mitigates the damage of a cyber attack. Part of website protection software is incident response. It is a methodological approach that must be applied in case a cyber attack does occur. Incident response reduces recovery time and cost. Every company must have an effective incident response in order to properly handle a cyber attack.
Part of incident response is the automated website backup to get the website online again without any problem. Website protection software consists of a website backup that automatically applies the latest changes made to your website. Therefore, you won't have to worry about backing up your website and recovering your content.
Lastly, you need website protection software so you won't have to think about website maintenance. Website protection software can boost your SEO by accelerating your website. You can concentrate more on your business because you know that your content will reach your target audience with the help of website protection software.
How Can Comodo cWatch Protect Your Website?
Comodo cWatch a trusted website protection software and consists of a multi-layered defense to counter cyber attacks.
Advanced Malware Detection and Removal
Comodo cWatch has advanced malware detection and removal tools that detect and remove threats from your website quickly. Multiple malware and phishing scanners constantly monitor your website for harmful elements to prevent malware infections.
Equipped with a web application firewall, Comodo cWatch detects and prevents DDoS attacks, Brute Force attacks, Cross-Site Scripting, and SQL Injections. The web application firewall monitors your data and web traffic. To enhance your website security, it logs and closely analyzes your data to discover any suspicious activities. Comodo cWatch utilizes your data to prevent similar incidents in the future.
Dedicated Security Experts
Comodo cWatch has a dedicated security team that is ready to assist you 24/7 in case you encounter any issues with your website. Our security experts also review your data and help you tailor your website security. With Comodo cWatch website protection software, your website is monitored and backed by security experts.
cWatch Website Security Software 2021
Upon learning about the statistics and consequences of cyber attacks, you have a better reason to invest in the right website protection software.
If you want to contact us to learn more about Comodo cWatch, our telephone number is +1 (844) 260-2204. You may also request instant malware removal. Click here.
Website Checker Tool is helpful?