Website hardening refers to enhancing website security through the integration of various cybersecurity tools and techniques. You can compare it to a laboratory consisting of multiple layers. As you go through each layer, the level of security enhances.
Similarly, website hardening involves securing a website from the outermost layer to its core. Each area receives distinct protection to meet its fundamental needs.
Why Is Website Hardening Important?
You may have heard about people falling victim to hacking attacks. You may not have experienced such a thing yourself, but you can imagine the trouble that the victims must go through to get their website back up.
Building websites, reaching the target audience, and gaining customers' trust are difficult. As such, you must strengthen website security to prevent losing everything in a single hacking incident.
The role of website hardening is to prevent websites from getting hacked. Through multiple layers of security, the chances of cyber threats getting through are reduced. Consequently, the website can run without any issue.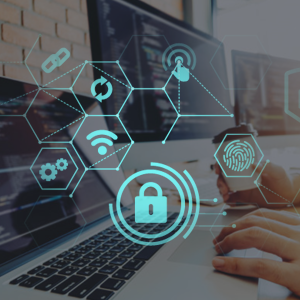 What Are Security Measures to Take for Website Hardening?
Malware Detection
Malware maintains its reputation for being the number-one cause of website hacks. This implies that malware detection must be prioritized.
Malware Removal
After hidden malware is identified, malware removal follows in order to get rid of unwanted elements.
Vulnerability Assessment
With the malware removed, the website hardening continues with scanning the website. This strategy reveals unknown website vulnerabilities that can serve as entry points of malware.
Patching System Vulnerabilities
Upon discovering system vulnerabilities, patching comes next to further enhance website hardening. This may include disabling unused software, installing updates, and generating strong passwords.
Web Server Hardening
Web servers store the website contents, which can be modified and deleted without web server hardening. As an essential component of running a website, web servers require hardening.
Firewall Installation
To monitor unusual activities that can potentially lead to cyber attacks, website hardening includes firewall installation. Through the firewall, SQL injections and Cross-Site and scripting will be immediately prevented.
System Monitoring
This website hardening process includes constantly monitoring the website, web server, and network to detect and block threats quickly.
Data Monitoring
This prevents internet bot and DDoS attacks. By constantly monitoring the data, web traffic remains stable.
Real-time Alert
A real-time alert is essential in website hardening, as it allows system administrators to prevent cybersecurity issues from occurring.
Automated Website Backup
Through a secure backup platform, this allows a website to get running again shortly after a problem occurs.
Incident Response
If a cyber attack does occur, incident response eliminates further damage, shortens recovery time, and reduces recovery cost. Having a methodological approach during a cyber attack is always a part of website hardening.
Website hardening may seem to be a complex process, but it's achievable and worth it. As the old saying goes: "Prevention is better than cure." Indeed, preventing a website from getting hacked is easier than getting it fixed.
You might already know the consequences of getting your website hacked. Either you lose sensitive data due to a data breach, or your website gets blacklisted on search engines. It all comes down to this: It ruins your business.
How Can Comodo cWatch Help?
Comodo cWatch is an innovative website security software that has much to offer, including website hardening. Through modern malware detection and removal tools that Comodo cWatch is equipped with, you can achieve a malware-free website.
Comodo cWatch is quick at identifying cyber threats before they even land on your website, keeping malware, exploits, and unwanted elements out. It leaves no window open for hackers to get through to your website.
One notable feature of Comodo cWatch is web server hardening. It constantly monitors the web server for unusual activities, preventing unauthorized access and modifications.
With the help security experts, Comodo cWatch maintains your website security. You can rest assured that trusted security experts are behind your website. If you do encounter a problem with your website, Comodo cWatch has a secure platform for backing up your website, so it will be up and running again without missing any content.
Conclusion
In the cyber world, hackers and cyber threats tend to dominate. But you don't have to play the victim. Through rigid website hardening, your website stays safe and malware-free.
Request a free malware removal for your website now.