No one ever wants a malware infection on their website or computer. Yet it's possible to get a malware infection because it targets anyone in cyberspace. Hence, a stronger online protection is needed to guard everyone's welfare.
The hacker's goals of compromising a website can vary. Many of them do hacking for financial gains. This can come in a variety of ways ranging from relatively harmless spam links and advertisements to the extraction of credit card information, remote malware installation, and more.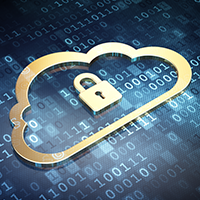 The Hacked Website Warning Signs
You know that your website is malfunctioning due to malware. Your website traffic and profit are lessening. It's a really bad moment for your business. In result, they might turn to other websites to replace the services you provide a definite plus point to your competitors.
Therefore, you will need to check the signs of a hacked website so you are aware when malware infection happens:
1. Your hosting provider disabled your website.
2. Web browsers blacklisted your website.
3. Your website is loading really slow.
4. You or your legitimate website visitors are redirected to inappropriate websites.
5. Your website is sending emails on its own.
6. There are malicious and strange folders and files within your website layers.
7. Google shows warnings about your website.
8. Your website is most sometimes vandalized by the hacker.
The Methods of Cleaning a Website
Thankfully, there's a manual way to remove malware from your website. You can pretty much do it by yourself or with a website malware expert. Here are the steps on how to deal with stubborn malware:
1. Report the incident to your website development staff, they'll have enough tools they can use to track the problem down
2. You need to disable your website temporarily
3. If you'll be on a website maintenance for a long time, place an apology for the meantime.
4. Review your web server's firewall and antivirus software
5. You must make a stronger and harder password combination for all of your website accounts
6. Find the malware on your website pages
7. You need to find out where the hacker broke in and fix those loopholes
8. Restore the most recent clean website back-up or the whole site as you might have missed an infected page
9. When you're done cleaning your website, contact the search engines for website reconsideration.
Cwatch: All-in-One Tool
Comodo cWatch is here to simplify all of that tedious and complicated steps. It is designed into a package where it has Managed Security Service for websites and applications that combines a Web Application Firewall (WAF) provisioned over a Secure Content Delivery Network (CDN). It is a fully managed solution from a 24/7 staffed Cyber Security Operation Center (CSOC) of certified security analysts and is powered by a Security Information and Event Management (SIEM) that leverages data from over 85 million endpoints to detect and mitigate threats before they occur.
In terms of sites that web security scanner online, cWatch as one of the free web security scanner online can give you the following benefits aside from its technical capabilities:
Saves Time and Effort
You don't have to worry about the pesky dangers of malware single everyday. All you got to do is to check web security scanner online and install cWatch on your website. It'll do the rest of cleaning and be protecting as a website security check tool.
Risk Reduction
Why wait for the moment of danger to come? Through the intensive activity reports of the web security scanner online, you plan effectively before a malware attack. The best cure is prevention. Check website vulnerability tools on the Internet now.
Cost Saving
Trying the free web security scanner online can prevent you from spending more money on paid web security scanner online from Google.
Easy, Fast, and Reliable
Gladly, Comodo cWatch can be used by first time users for free. No credit cards needed. You don't have to check website vulnerability tools from other companies. If you wish to continue using cWatch beyond the free plan, there's an available, affordable subscription tier for your needs. Please visit our website for more details.