One of the most stressing things that you'll do after creating your website is putting it live. It's similar to allowing nasty hackers to threaten your website and security. They can use a more advanced software to know every single vulnerability you have. In time, they will discover the way to bypass your security and steal important things from you. That's why security for your website is always advocated in many online website care forums and hosting companies.
Guessing a hacker's motive in hacking is hard. They always do hacking for various reasons and ways. Though, hacking is always destructive. They will destroy you and will send unwanted messages to your customers using your email.
It's time to listen to your website security colleagues – getting a malware on your website is a lot more troublesome than avoiding them. Believe us. You don't want such on your website. A hacker can use your website like a directory of ATM cards. Your customers and your business are definitely in trouble when it's revealed to wrong people. In addition, it's your legal obligation to secure all of your data and your customers' data from any attempt of stealing and watch out of any security breaches that might happen.
Security For Website In 9 Ways
Even if you're able to fix the malware infection and the mess a hacker made in your online business, the damage left in your customers and business will always be remembered. Hence, you need to set up more protection to discourage hackers from violating your website. Hence, we're sharing some tips to do security for your website:
Strengthen Your Passwords and Access Controls

Install a Web Application Firewall

Use Security Applications

Your Code is Always Visible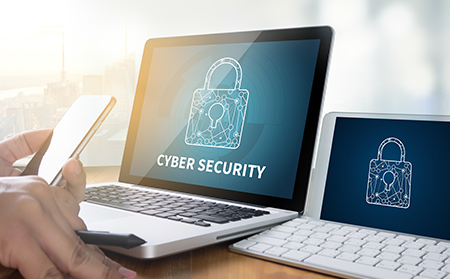 Update Your Software
Your protection ends when your various software expires. You can't let your guard down. Always give time for downloading and installing needed software in your online business.
Strengthen Your Passwords and Access Controls
You have to choose stronger password combinations all the time, so it'll be harder to guess. Avoid using autofill in your web browsers and log-ins. Also, limit password reset access using your computer and same email address. It's a giveaway bonus to the hackers. You might lose your access control on your other accounts.
Install a Web Application Firewall
There are two kinds of web application firewall (WAF), software and hardware based. It sets between your website server and the data connection and reads every bit of data passing through it. Once installed, web application firewall provides complete peace of mind, by blocking all hacking attempts and also filtering out other types of unwanted traffic, like spammers and malicious bots.
Use Security Applications
This is one of the best security for your website. There are free and affordable plans for security applications that can make the hacker's a bit harder. By using security applications, you'll know your website vulnerabilities and you can prepare for better security action plans ahead if time.
Don't Show Admin Pages
It's a good idea to hide your admin pages. You'll need the use of the robots_txt file to prevent search engines from listing your admin pages.
Limit Uploading Files
Bugs can get through and allow a hacker unlimited access to your site's data even if your system checks them out thoroughly. Store your file uploads outside the root directory and use a script to access them when needed. Your web host will certainly help you out in this matter.
SSL Secures Websites
Always observe using encrypted SSL protocol to transfer user's personal information between the website and your database. This will prevent the information being read in transit and accesses without the proper authority.
Always Backup
As a college student, a backup file is a life-saver. You can't always be lenient. Keeping a backup all of the time can save your business. You must do it multiple times a day. Every time a user saves a file it should automatically back up to multiple locations. Backing up once a day means that you lose that day's data when your hard drive fails. Remember every hard drive will fail.
Your Code is Always Visible
You can avail software that will hide the code on your web pages. Don't be carried away by false advertisements. It doesn't work at all. Browsers need access to your code in order to render your website pages, so there are simple ways to get around web-page "encryption."
Cwatch: The Partner in Security For Your Website
On the vast sea of website security check tools, cWatch offers the most efficient features for businesses. It is the website security check tool that combines a Web Application Firewall (WAF) provisioned over a Secure Content Delivery Network (CDN). It is a fully capable website security check tool from around-the-clock staffed Cyber Security Operation Center (CSOC) of certified security analysts and is powered by a Security Information and Event Management (SIEM) that leverages data from over 85 million endpoints to detect and mitigate threats before they occur.
You'll get the initial test for free! No need for credit cards. We created a plan that suits any interested online entrepreneurs to increase their website security as a service. The Comodo cWatch Web contains unique sophisticated web security as a service features that are not available in other web security as a service tool.