Website security is a protection tool for any website, web application and web server against a wide variety of hacking attacks and threats. A good and reliable website protection software will be able to monitor website changes, identify the presence of malware, and also provide relevant and immediate preventive and protective measures that will help safeguard your website and prevent unnecessary changes.
Monitoring website changes is essential because any major change made to your website's content will also give a search engine a reason to contemplate on how it treats your website. As a website owner, you should always be informed about any change made to your website as some changes can bring about a negative impact on your website, causing a threat to the very security of your website. If your website's security gets threatened, it can lead to a data breach, loss of significant website visitor data, loss of confidential business data, and other vital details that could also include credit and debit card details, user logins and passwords etc.
Your website is thus the very backbone of your business and when it becomes inaccessible and infected with a virus your business evidently suffers a major loss. Besides experiencing a loss in sales and brand reputation, your website can also suffer from malicious changes that can bring about unexpected consequences on your business. Hence, new and more refined website security tools will constantly be launched into the IT and business sector. With the negative impact brought about by website changes, it thus becomes a necessity for you to be aware of what is happening in your website as this knowledge is essential in guaranteeing a website's security and health. Web security and application tools will thus continue to evolve, and you will have to select and install a reliable security tool capable of preventing hacks and unnecessary changes made to your website. One such tool is cWatch Web – a web security tool developed by Comodo, a cybersecurity company.
What is Comodo cWatch Web?
Comodo cWatch Web is a Managed Security Service ideal for websites and web applications. This security tool is powered by an innovative analytics-driven Security Information and Event Management (SIEM) process capable of examining event data in real time and providing security intelligence for rapid incident response times, early detection of breaches and threats, log management and compliance reporting. The SIEM does all this by aggregating data from more than 85 million endpoints and 100 million validated domains and then merging it with contextual information about assets, latest threats, users, and existing vulnerabilities so that it can first be examined following which actionable insights will get generated. Considered to be the brain of the web security stack, the SIEM sends alerts to the Cyber Security Operation Center (CSOC) team in order to detect and mitigate threats for a customer even before they can occur, thus enabling them to respond to attacks in a more rapid manner.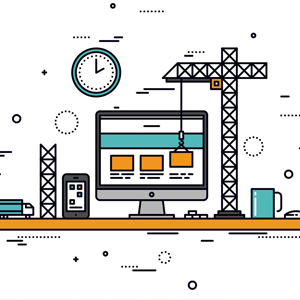 Key Benefits
Performs activity baselining and anomaly detection to detect changes in behavior associated with hosts, users, applications, and areas of the network
All major incidents and threats are tracked and links to all supporting data and context are provided for easier investigation
Performs event and flow data searches in real-time streaming mode or on a historical basis
Instant event normalization and correlation for detecting threats and compliance reporting is carried out
Scans and detects malware embedded in applications
Other layers of protection offered by Comodo cWatch for your website are discussed below:
Comodo Web Application Firewall (WAF)
The Comodo WAF will eliminate application vulnerabilities and protect websites and web applications against advanced attacks such as SQL Injection, Cross-Site Scripting, and Denial-of-Service (DDoS). The WAF is combined with malware scanning, vulnerability scanning, and automatic virtual patching and hardening engines.
Key Benefits
Blocks malicious bots and brute force attacks from websites.
Protects account registration forms and login pages from different attack vectors and also protects from application denial of service, web scraping, and reconnaissance.
Updates of virtual patches are constantly provided for all websites under management including instant response to apply a patch for the zero-day attacks when they become known to the public.
Protects vulnerable websites by detecting and removing malicious requests and stopping hack attempts.
Concentrates on application targeting attacks, for example, WordPress and plugins, Drupal, Joomla etc.
Comodo Cyber Security Operations Center (CSOC)
The CSOC is run by certified security analysts who help monitor, asses and defend applications, databases, websites, data centers, networks, desktops, servers, and several other endpoints for customers. The CSOC helps detect and analyze threats and then executes the necessary actions needed for maintaining the finest security. The CSOC also has the potential to extend a customer's internal IT team's capacity in order to protect applications, systems, networks, and websites and manage complicated security incident investigations.
Key Benefits
Blacklist repair
Real-time event monitoring
Incident management and response
Expert tuning and configuration management
PCI compliance and vulnerability scans
Continuous policy and prevention updates
Fully managed WAF
Threat investigations and analysis
Risk assessment reports
Round-the-clock surveillance by a team of certified security analysts
Reverse malware and suspect application engineering
Comodo Secure Content Delivery Network (CDN)
This secure CDN is a network of servers globally distributed and specially designed to enhance the performance of web applications and websites by distributing content using the closest server to the user.
Key Benefits
Besides increasing search rankings, Comodo's CDN is considered to be the only web services platform that has been built on security along with a fortified machine learning core capable of aggregating, examining and syndicating real-time threat data both to and from each of Comodo's secure services.
CDN will be serving content, with almost limitless capacity, and traffic can be automatically scaled up and down.
Leverages compression and browser caching technology in order to save on bandwidth usage and costs.
Website information is copied to 29 locations all over the world, guaranteeing that the information has shorter distances to reach a customer no matter where they are and providing a much speedier experience.
PCI Scanning
This scanning allows the cWatch web security solution to provide online merchants, businesses, and other service providers handling credit cards online with an automated and simple way to stay compliant with the PCI DSS.
Key Benefits
No additional software license is needed
Potential to scale globally
Potential to scan across an organization's complete network
Centralized management to apply reliable policies across all applications
Directly submit compliance status reports to banks either manually or automatically
Rapidly solve weaknesses with thorough instructions along with verified patches
Complete reporting capabilities
Malware Detection Scanning, Preventive Methods, and Removal Services
This service enables organizations to adopt a proactive approach that will help protect their brand reputation and business from malware attacks and infections.
Key Benefits
Provides instant alerts and remediation steps
Rapidly detects and eliminates malware
Automated behavioral analysis for zero-day malware detection
Allows scheduled and on-demand scans that can even be unlimited
Incorporates advanced analytics with human expertise
Complete reporting capabilities and reports in multiple formats including HTML and PDF
Blocks malware prior to hitting the network via quarantine management of identified threats
Protection against the OWASP Top 10
The Comodo cWatch Web provides protection against the OWASP Top 10 that includes:
SQL Injection
Cross Site Scripting
Sensitive Data Exposure
Missing Function Level Access Control
Components with known vulnerabilities
Security Misconfiguration
Insecure Direct Object References
Broken Authentication and Session Management
Cross Site Request Forgery (CSRF)
Un-validated redirects and Forwards