How to Get Your Website Secure?
When managing an online sale/purchase or other type of site, one of the essential issues is keeping everything secure and locked on the website. Today, for businesses, securing sites and ultimately, generating income is the main concern. And the good news is that getting your website secured is not too difficult or technical. It just takes a little planning and thinking on our part.
If you want to protect your website, you've come to the right place. In this article, we have highlighted 5 points on "how to get your website secure" for a long time.
1. Update Your Software
The Internet is a continually evolving platform, but many businesses fail to understand the importance of keeping their website software updated. They have to realize that what works great today may turn out to be worse tomorrow.
Since regular backups of your website software are a vital aspect of website security, and every business should be prepared and update its software, operating systems, and plugins to make the site secure.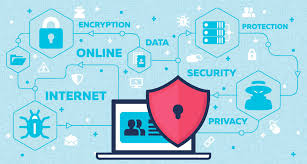 2. Protect Website From SQL Injections or Cross-Site Scripting
SQL injections or Cross-Site Scripting are the hacking methods used by a hacker in the URL string parameters form or the web field form to control and obtain the data stored in the database. In such cases, you should take protective measures and install a high-quality security service to protect the website from SQL injections and other viruses.
Other benefits:
It creates a duplicate copy of your website – that no matter what happens to your website in the future, you can safely restore the content at any time.
It scans your website for malware and other forms of virus code and protects it from hacking.
It fixes your site if it experiences a cyber attack.
3. Secure Password
A password plays an essential role in website security and unfortunately, regularly ignored by the business owners. Using a simple and easy password, you should immediately change your password as an advanced user can easily decrypt your password.
Weak password: 12345678

So prefer to use long and complex passwords that are very difficult to decode. You can also use strong passwords that combine numbers and special characters with lowercase and uppercase letters.

Strong password: if9j # u07LYm1 @ eE994y

Also, avoid using the same password twice under any situation and write down your password safely for your future.
4. Back Up Your Website Regularly
Even the safest building in the world can be destroyed. Your website is no exception. There are just too many digital nooks and crannies that can give hackers access to your website. So, even if you are using advanced security measures, you should still back up your site every day so that also if your site is compromised, its content is safe.
Basic methods for backing up your website:
Use a plugin/extension: If you use a CMS, you can find a plugin/extension that can easily store your website in the cloud.
Use of a third-party service: If you prefer to use an independent service to back up your site's data, you can use Drop My Site. This service will automatically back up your website after regular intervals and give you the ability to restore data with one click.
Via your host: many hosts offer a backup service, including backing up your website to a secure server. You will need to ask your host if they provide such a service or visit their website.
Hence, by backing up your website data regularly, you can be sure that your content is safe. After all, you can get a new website, but not the content/data.
5. Choose a Reputable Hosting Provider
The simplest way to secure your site is to use a host that offers several layers of security. Reliable and world-class hosts do not compromise on safety, but the cheapest do.
Instead of going with a cheap hosting provider based solely on the attractive offer, choose one used by the various businesses and people you trust. Paying a little more for a quality hosting company will only add additional layers of security to your website.
Final Thoughts
Securing a website is extremely important, and the tips mentioned-above on "How to get your website secure" will help you make your website infinitely more secure than before. But of course, that's not all you can do.