How to Secure Your Website?
How To Make Your Website Secure
A secure website refers to any action taken to ensure that website data is not exposed to cybercriminals or to prevent the exploitation of websites in any way. Website security protects your website from:
Blacklisting
Your website could be removed from search engine results and flagged with a warning that turns visitors away if search engines discover malware.
Vulnerability exploits
Cybercriminals will be able to access a website and the data stored on it by exploiting weak areas in a site, such as an outdated plugin.
Defacement
In this attack, your website's content gets replaced with a cybercriminal's malicious content.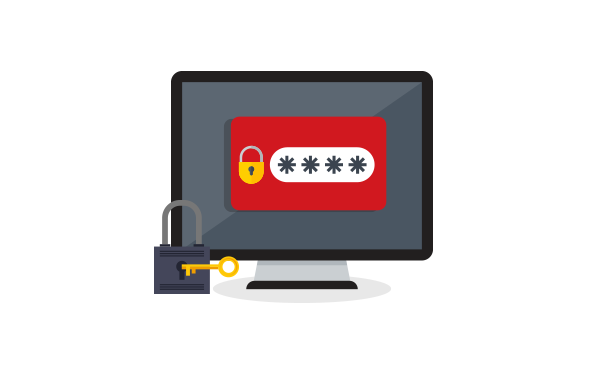 DDoS attacks
These are attacks that slow or crash your entire website, making it inaccessible to visitors.
Malware
Also known as malicious software, malware is a common threat employed for stealing sensitive customer data, distributing spam, permitting cybercriminals to access your site, etc.
Know More About How to Secure Your Website?
Website security can be attained by employing a few key techniques discussed below:
Web application firewall (WAF)
Installing a WAF will help in stopping automated attacks that usually target lesser-known websites. These attacks are executed by malicious bots capable of automatically looking for vulnerabilities they can exploit or causing DDoS attacks that crash or slow your website.

SSL certificate
By getting an SSL certificate, you will be able to protect the data collected by your website as it gets transferred from your site to a server. This data could include emails and credit card numbers to mention a few. SSL certificates are considered to be a basic website security measure, however, it is so important that well-known search engines and browsers are now labeling sites without SSL as "insecure". This could indeed make visitors suspicious of your website. Always make sure to choose the SSL certificate that is best for your website.

Website scanner
A website scanner has the responsibility of looking out for vulnerabilities, malware, and several other security issues enabling you to mitigate them appropriately.

Software updates
Websites hosted on a content management system (CMS) are known to be at a higher risk of compromise due to security issues and vulnerabilities mostly found in third-party plugins and applications. You can prevent these issues by installing updates to plugins and core software regularly, as these updates mostly comprise security patches. This task can be made even easier by using an automatic patching solution.
Besides the above-mentioned security measures, you will also need to take further steps to fully secure your website. To help you get this complete security for your website, Comodo has developed cWatch: the only solution on the market capable of combining a complete security stack managed by human expertise all in a single solution. cWatch provides the following web security features that help how to secure your website and all the data contained with it:
cWatch - Website Security Features
Content Delivery Network (CDN)
Delivers web content faster by caching at many global data center servers to shorten the distance to local servers, provide security, and meet traffic spikes.
Web Application Firewall (WAF)
The Comodo WAF operates at all web servers in the CDN acting like a customs inspection point to detect and filter content like embedded malicious website code.
Higher Search Engine Optimization (SEO)
SEO enhances the ranking of your website. CDN SEO has benefits for search engine visibility and security protection.
Blacklist Repair
Unsuspecting websites could get infected with malicious code. Comodo cWatch Web has been designed to protect from malicious actors.
Malware Monitoring and Remediation
Detects malware, provides the methods and tools to remove it, and prevents future malware attacks.
Security Information and Event Management (SIEM)
SIEM is considered to be the brain of the Cyber Security Stack that tackles advanced threat detection, real-time security monitoring, forensics and incident management.
Cyber Security Operations Center (CSOC)
A team of always-on certified cybersecurity professionals providing 24x7x365 surveillance and remediation services.
PCI Scanning
This scanning enables service providers and merchants to stay in compliance with the Payment Card Industry Data Security Standard (PCI DSS).
Website Checker Tool is helpful?