Websites are always prone to security risks and an extremely popular website attack deals with the silent and concealed installation of code that is capable of exploiting the browsers of visitors. Your website is not the end target at all in these attacks. In fact, there are many thousands of websites that have been compromised. The owners of these websites just have no clue that something has been added to their sites and that their visitors are at risk. In the meantime, site visitors are being subject to attack and successful attacks are those that install an offensive code onto the visitor's computers. Let's look at a few reasons why hackers target websites and create website hacked scenarios.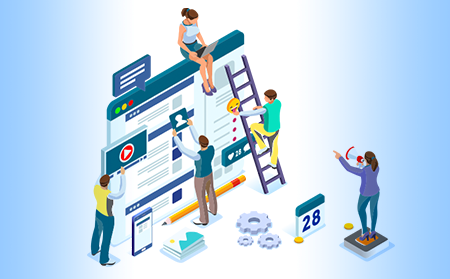 What do Hackers Want?
To Steal Money: Mostly, this is the ultimate reason why hackers attack websites. Life has become much easier for hackers with the launch of online banking. They just have to look for security vulnerabilities in these websites. The moment they get hold of them, they almost become owners of the money.
To Steal Valuable Information: Besides stealing money, hackers also aim on getting valuable personal information. This is called identity theft in which hackers can practically exploit your identity for their own benefit. For instance, they can steal and make use of your credit card information, and also obtain your Social Security Number to create open credit lines, drain accounts, and frame others.
To Get Attention or For Fun: There are hackers who attack websites just for fun or to kill their boredom or to simply get attention. However, this type of hacking can at times be beneficial as they expose specific vulnerabilities in online security making way for an enhanced and more robust system.
To Interrupt Service: Sometimes, hackers target websites with the aim of shutting down or rendering a specific website useless. Distributed Denial of Service (DDoS) attacks are an ideal example of disrupting the services offered by a web server. In these attacks, hackers take control over a group of computers and then use them to ping a specific web server to overload, eventually shutting down the website.
Basic Tips to Fix Your Website
Change your passwords

If your experiencing a website hacked issue, your very first step should be to change all of your passwords and replace them with strong ones.

Restore from backup

If you have a backup of your website (and database) that was not corrupted, then you should re-upload it to your hosting account.

Remove the hack

To remove the compromise from your files, we recommend using a tool like Comodo cWatch, a Managed Security Service for websites and applications. It detects malware, provides the methods and tools to remove it, and prevents future malware attacks.

Identify and fix the weakness

To prevent further hacking of your site, you should first analyze how your site was compromised. There are two types of weaknesses: structural problems and passwords.

Passwords

Most of the hacks take place because the attacker succeeds in guessing your account's password by brute force. These hacks can be prevented from occurring again by just changing your password.

Structural

These weaknesses require detailed testing to identify. There are a lot of security software packages that can execute these types of scans but, again, we recommend using Comodo cWatch that is available with an advanced analytics-driven Security Information and Event Management (SIEM) process that Scans and detects malware embedded in applications besides processing vulnerability information from network, web and application vulnerability scanners.
Comodo cWatch will Help You to Fix Your Website
Comodo cWatch Web Managed Security Services (MSS) can be obtained in a complete web security stack allowing customers to strengthen their security position, detect and respond to issues quicker, and reduce their operational costs.
Comodo cWatch Web offers the following features:
Malware Monitoring and Remediation

Identifies malware, provides the methods and tools to remove it, and helps to prevent future malware attacks

Cyber Security Operations Center (CSOC)

Your team of always-on certified cybersecurity professionals providing 24/7 surveillance and remediation services

Web Application Firewall (WAF)

Superior, real-time edge protection for websites and web applications offering enhanced security, filtering, and intrusion protection

PCI Scanning

Enables service providers and merchants to stay in compliance with PCI DSS

Security Information and Event Management (SIEM)

Enhanced intelligence leveraging existing events and data from 85M+ endpoints and 100M domains

Secure Content Delivery Network (CDN)

Global system of distributed servers to improve the performance of web applications and websites