The Internet is a free space where many opportunities sprout. In the past 10 years, the Internet has proven to innovate many lives through communications, services, marketing and many more. Also, majority of breakthrough companies started online.
The cruel motives of cyber criminals to exploit, to steal, and to damage these chaste companies are felt online. Everyday, the cyber criminals release about a million malware to check out which is best to use for their crimes.
Comodo's View on Safer Cyber Space
Malware is one of their major issues online. Cyber criminals know how to disguise malware installation very well. Did you know that there are popular software that has malware on it?
Comodo launched a free malware security scanner for websites during the last quarter of 2017. We aim to resolve problems of several website owners. Everyone deserves a safe space for business and regular online activities.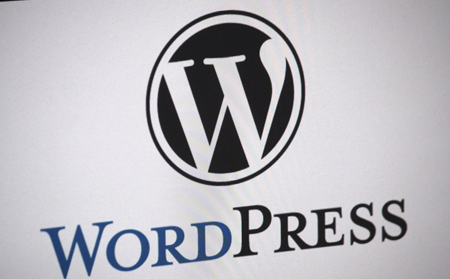 Cwatch: the Best Website Security Check Tool
cWatch offers the best package of free malware security for 30 days. A well-rounded protection is our aim for businesses. That's why we're giving an all-in access – without restrictions. It combines a Web Application Firewall (WAF) provisioned over a Secure Content Delivery Network (CDN). It is a fully capable website security check tool from around-the-clock staffed Cyber Security Operation Center (CSOC) of certified security analysts and is powered by a Security Information and Event Management (SIEM) that leverages data from over 85 million endpoints to detect and mitigate threats before they occur.
Cyber Security Operations Center (CSOC)
Your team of always-on certified cybersecurity professionals providing 24x7x365 surveillance and remediation services.
Security Information & Event Management (SIEM)
The free malware security tool has an advanced intelligence leveraging current events and data from 85M+ endpoints & 100M+ domains.
Secure Content Delivery Network (CDN)
The free malware security tool has a global system of distributed servers boost the performance of websites and web applications.
PCI Scanning
The free malware security tool has PCI Scanning enables merchants and service providers to stay in compliance with PCI DSS.
Web Application Firewall (WAF)
The free malware security tool is a powerful, real-time edge protection for web applications and websites providing advanced filtering, security and intrusion protection.
Malware Monitoring & Remediation
The free malware security tool identifies malware, provides the tools and methods to remove it, and helps to prevent future malware attacks.
Because of those promising features, cWatch as a free malware security tool can give you the following benefits aside from its technical capabilities:
A Website Security Check Tool Saves Time and Effort
Website owners don't have to worry about the pesky dangers of malware every day. All you got to do is install cWatch on my website. It'll do the rest of cleaning and protecting as free malware security tool.
A Website Security Check Tool Saves Costs
Trying a free malware security tool is the best way to reconsider choices. Website owners can try cWatch for 30-days instead of signing up immediately for a security tool their not sure if it suits their website security requirements.
A Website Security Check Tool Reduces Risks
Why wait for the moment of danger to come? Through the intensive activity reports of the website security check tool, they can plan effectively before a malware attack. The best cure is prevention. Use a free malware security tool