Every day, thousands of unsafe websites are discovered by blacklisting authorities. Unfortunately, even legitimate websites can fall victim to malware infections, putting users' computers at risk, which makes it important to know about websites that have viruses.
What Are the Risks of Visiting Websites That Have Viruses?
Data Theft
Websites that have viruses contain data-stealing malware, such as rootkits, spyware, and trojans, that can steal personal information without being exposed. They transmit the information to the hacker via a remote server.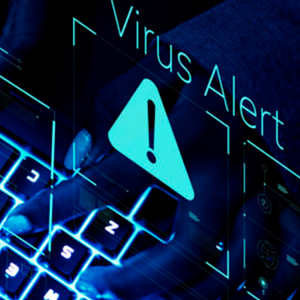 Unauthorized Transactions
Data theft results in unauthorized transactions. Hackers can use your personal details to withdraw money from your bank account or make transactions online.
Loss of Valuable Files
Websites that have viruses may also contain one of the most dangerous types of malware: ransomware. It scans your hard drive for valuable files, such as Word docs, PDFs, videos, and jpegs, and encrypts them. Afterward, it demands a ransom to unlock the files. Basically, you lose access to your own files.
Those are a few risks of visiting websites that have viruses, so it is important to check the website reputation before loading it.
Three Ways to Detect Websites That Have Viruses
Here's how to verify the website reputation to prevent getting malware on your computer.
Google Safe Browsing
Google Safe Browsing is a free URL scanner from Google. Every day, it examines millions of websites. If you want to detect if a website has viruses, just copy and paste the URL into Google Safe Browsing, and it will verify the reputation of the website. You will be notified if the website contains malware.
Comodo Web Inspector
Comodo Web Inspector is one of the best URL scanners to detect websites that have viruses. Just right click on the URL, then copy and paste it into Comodo Website Inspector; it will scan the entire website for malicious elements. It can detect phishing URLs, hidden malware, malvertising, infected pop-ups, and malicious codes. If you own a website, Comodo Web Inspector offers free website repair that can restore your website to its clean state.
VirusTotal
VirusTotal is another reputable URL scanner that can detect websites that have viruses. It examines the website thoroughly for malicious contents. VirusTotal can also scan files for malware. Just drag the file into the website to verify if it's safe. It is useful in preventing malware infections.
How to Prevent Viruses From Yours
Website owners must apply security measures to prevent their websites from getting infected with malware. That may include using website security software, patching website vulnerabilities, and hardening web servers. With advanced hacking techniques today, any website can fall victim to cyber attacks and become part of a collection of websites that have viruses.
Comodo cWatch is trusted website security software that counters cyber attacks effectively. If you want to scan your website for malware, it offers free malware detection and removal. Comodo cWatch consists of sophisticated malware scanners that can detect hidden malware and malicious codes on any website. Using advanced malware removal tools, Comodo cWatch can remove malware from your website in no time, resotoring it to its clean state.
It also maintains your website by constantly monitoring it for unusual activities. By logging and reviewing your data, Comodo cWatch discovers unknown system vulnerabilities that can serve as entry points of threats. Through virtual patching, Comodo cWatch fixes system vulnerabilities. Therefore, the chances of SQL injections, brute force attacks, and Cross-Site Scripting occurring on your website are low.
Equipped with Web Application Firewall, Comodo cWatch can detect unwanted traffic that can possibly result in a DDoS attack. It maintains the normal flow of web traffic by constantly monitoring the network and web server.
Comodo cWatch also provides an effective incident response with the help of our security experts to mitigate during a cyber attack. Our security experts monitor your website and web server and provide a real-time solution in case you encounter any problems with your website.
With a secure storage, you won't have to worry about recovering your website contents. Comodo cWatch has website backup that automatically saves the contents of your website. It is also monitored by our security experts to prevent your contents from getting stolen.
Comodo cWatch not only protects your websites from cyber attacks, but it also boosts your search engine ranking. It has CDN servers that accelerate your website content delivery, improving your SEO.
Conclusion
Cyber threats are so rampant that even legitimate websites can get infected with malware without the website owner knowing it. Fortunately, you can check websites that have viruses using a URL scanner. Websites owners can prevent their websites from getting hacked using website security software.
Contact us today to clean up your website for free.