Check URL for Malware
Website Malware Checker
As technology and cybercrime evolve, it is crucial to check URL for malware before clicking on them. Read on to understand how to be safe while browsing the internet.
Symptoms of URL with Malware Threats
Often, you or visitors on your website may not recognize the signs of malware. Some website owners think that website mutilation is the only sign that a website is under attack. However, experts say that website mutilations account for a small percentage of malware attacks. Even when your website has not been mutilated you may watch out for the following signs.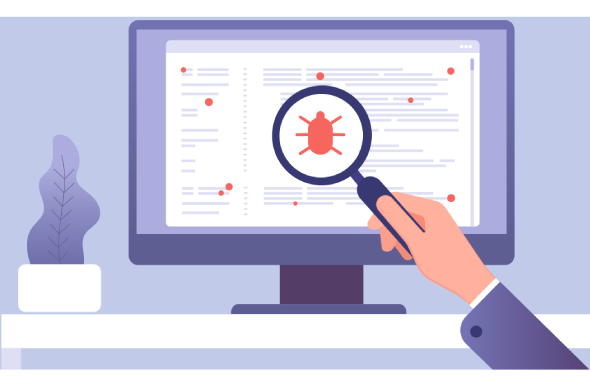 Your account login details have been changed without your approval
Your website crashes or freezes
Your site files have either been deleted or modified without your knowledge
You have noticed a swift rise or drop in traffic
You have seen changes on your search engine results like harmful content and blacklisting warning
Once you notice these signs, you will want to confirm whether or not the website has been attacked. Here is how to go about it.
Utilize a URL Scanner
A URL scanner is an ideal tool that can help you identify the malware. Various sites can scan URLs free of charge. Many of these sites leverage domain blacklisting and antivirus scanners to check URL for malware. If your website has been attacked, you may want to establish the source of the infection. In this case, you can examine your website's code.
How to Check a Malware URL - Watch out for Changes
If you own a website, it is critical to backup your content frequently. You can adopt a tool that creates automatic backups. Such a tool comes with numerous advantages, like helping you restore your data in case of a cyberattack. Further, knowing the appearance of your website's clean code helps you identify signs of malware.
What happens if cybercriminals attack your website, and you do not have a clean backup copy? You can use your CMS's (content management system) code to check URL for malware, and examine your source code, files, and database for signs of malware. You can also leverage automated malware scanning.
Check URL for Malware
To check URL for malware, you need permission to access a database administration tool. Once your web host grants you access to the tool, examine your site for signs of malware. You may require knowledge of some of the common syntax that cybercriminals use to ease the process.
Check your Source Code for Malware
There are two types of features you should look out for when inspecting your source code for malware. These are the iframe and the script. Check for any lines that start with "<script src=>" and search for strange file names or URLs that show up. Again, check for strange URLs in the <iframe src="URL">. If you notice a strange URL, then it could be a sign of a cyberattack.
Inspect Your Files for Malware
There are various methods of checking for malware in your files manually. They come with different levels of effectiveness and complexity. Often, experts recommend the use of FTP to search for malware in your files. You can also use the file manager from your host. Once you master how to inspect your files, source code, and database for changes, you must do so often. Monitoring your website regularly will protect it from malware.
Check URL for Malware Automatically
Recent studies indicate that cybercriminals have increased their attacks by 16%. You will need robust protection to keep up with such criminal activity. A website scanner can come in handy in this case. This tool can automatically check URL for malware and remove them.
Scanning your website every day saves you time and protects you from potential infections. Such an action will reduce the negative effect of malware on your website and visitors. Malware scanners can scan for common malware types like spam, shell scripts, and backdoor files.
Once a website scanner recognizes malware, then the website owner receives alerts immediately. Some advanced scanners can remove the malware automatically. Every precautionary method against malware should keep up with advancing malware types and trends.
An effective malware scanner should come with an extensive database that records recent and persistent malware threats. Only then can it guarantee advanced protection.
Take Away
As cybercrime advances, website owners need to be aggressive about their website's security. You can choose manual or automatic methods to check for malware on your website. Remember, knowing how to check URL for malware is the first step to protecting your data from attacks.