When we hear the word backup, we imagine files like images, mp3 songs, and documents being copied on another storage device. The main purpose of this process is to avoid data loss. Backing up data using a website backup service is essential because it makes data recovery easier and cheaper. If an unfortunate circumstance occurs, such as a technical issue or cyberattack, you won't have to worry about starting from scratch again.
Backing up data has many benefits. First, it saves time. Second and most importantly, it saves you the trouble that you may have to deal with after losing valuable data.
What Is a Website Backup Service?
An automatic website backup service is specifically designed to backup website content, including data, images, codes, and themes. With automatic website backup service, you never have to recreate content and rebuild your website. You can get your website up and running shortly after it crashes.
The conventional way of backing up a website is manual. This is useful but time-consuming. You have to apply the changes on a regular basis, but it is still better than nothing.
The modern and most used website backup method is the automated website backup. It automatically applies the latest changes made to the website, so you are assured that your website backup is always up to date.
Automated website backup service has many features that are beneficial to your website.
Cloud-based backup platform.
Malware detection and removal.
Website repair.
Website acceleration.
Cyber attack protection.
SEO boost.
Considering those features, website backup service is essential because it not only enables you to automatically back up your website, but it also protects your website from cyberattacks and improves search engine rankings.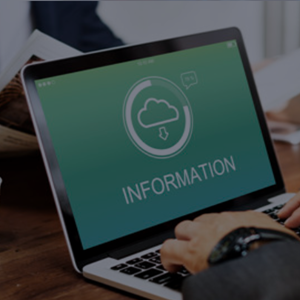 How to Choose the Best Website Backup Service
Choosing a website backup service can also be challenging because there are many factors you have to consider.
Features
In choosing a website backup service, you have to carefully evaluate the features. Some website backup security services are bundled with other services. Ask yourself if those will actually benefit you.
If they won't, you can consider other options. Try to avoid buying a website backup service that fails to meet your website needs or is too costly.
Environment
Your environment is also an important factor in choosing a website backup service. Basically, this is what the features you need in a website backup service will be based on.
Carefully analyze your data, website, and web server activities. That includes any cyber threats and attacks that you have previously encountered. This will give you a better idea about what area you need to enhance security in.
Brand reputation
Brand reputation is also an important factor in choosing a website backup service. When we choose a product, we should always consider its reputation. We don't want to go for a brand with a questionable reputation. Otherwise, it's not worth our money.
Choose a website backup service that is trusted and reliable. Your data recovery and security depend on the website backup service that you invest in.
Comodo cWatch Website Backup Solution
Comodo cWatch is an excellent choice of a website backup service. Imagine having your website backed up in a secure storage that is managed and monitored by security experts. It gives you the assurance that in case your website gets hacked, it will be back online without missing a single element.
Comodo cWatch is also equipped with advanced malware scanners, so the chances of your website getting hacked are low. Cyber threats will be identified before they can reach your website, web server, or network.
Comodo cWatch also has CDN servers that greatly increase your website content delivery, improving your SEO ranking. So, you get an additional tool for generating more traffic on your website.
Because you may be unaware of vulnerabilities on your website and web servers, Comodo cWatch handles varieties of system vulnerabilities too. Starting from weak passwords, broken links and outdated software to default services, it patches system vulnerabilities to eliminate all possible entries of malware, keeping your website secure from different cyberattacks.
With Comodo cWatch automated website backup and comprehensive protection against hackers and cyber threats are guaranteed.
Conclusion
Cybersecurity is considered incomplete without backing up your website. Because hackers are continuing to develop advanced hacking techniques, you have to play it smarter. Include an effective website backup service in your cybersecurity.
Contact us today to get a live demo.