Web security is a service that protects your website against hacker exploits and malware. Both websites and web applications are prone to security breaches just as how our homes are prone to burglar attacks. Unfortunately, cybercrimes occur every day, and because of this extremely efficient web security measures are needed in order to protect websites and web applications from becoming compromised.
There are several factors that go into web security and web protection. Any website that is secure is definitely backed by a wide variety of checkpoints and techniques for keeping it safe. To get the perfect kind of web security, a wide range of security standards must be followed regularly, and these standards are implemented and highlighted by the OWASP. Experienced web developers will mostly follow the standards of the OWASP and also keep a close watch on the Web Hacking Incident Database just to understand why and how people keep hacking different websites and services.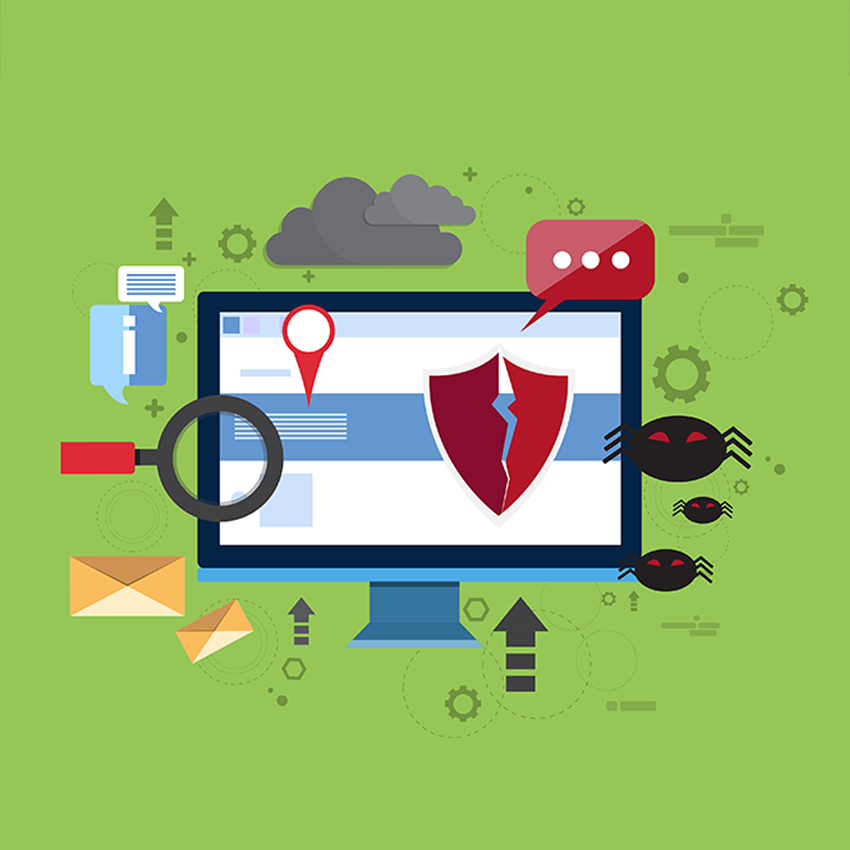 Here it is important to mention the impact of malware on a website. Malware is one major cyberthreat that can significantly damage your website or business. It is software developed for malicious purposes. While being commonly associated with computers, malware can also be used to infect and attack websites. This is why you will need a good web security tool that has an excellent antivirus feature. One such tool is cWatch Web – developed by Comodo. The malware detection, removal, and preventive feature offered by cWatch will effectively protect your website and prevent malware from executing the following attacks to your website.
Comodo cWatch Web Prevents the Following Malware Attacks on Your Website:
Malware can hide in advertisements
Malvertising spreads malware through a "drive-by" download, which automatically infects a visitor when they visit the website. Malvertising also prompts users to just click on an ad. Cybercriminals will be able to either inject malicious code into an advertisement or upload their own malicious ad to an ad network responsible for distributing the ad across millions of websites in a simultaneous manner.
Malware can direct your visitors to other malicious sites
Your site's visitors can get redirected to another website (mostly a malicious one). This will prove that you have been affected by a malicious redirect.
Malware can grant cybercriminals access to your website
Backdoors are malware that act as an entry point for cybercriminals, permitting them to gain and maintain persistent access to your website. Gaining access to your website, cybercriminals will be able to modify your website's appearance, expose confidential customer data, and more. Backdoor files are so sophisticated such that they go undetected as you may not even notice their very existence.
Malware can change your website's appearance
Defacements permit cybercriminals to replace the content on your website with their own message, which mostly promotes something controversial. This attack will thus turn away visitors to your site as it could be offending them with the shocking message and/or preventing them from completely accessing your website.
Malware can flag your website with a warning and remove it from search results
Google and several other popular search engines review websites for malware and may also remove infected websites from search results as part of an effort to prevent users from visiting them. This practice is called blacklisting. It could also be possible for search engines to place a warning on blacklisted websites in order to guard visitors from malicious content. This warning allows visitors to the site that is infected and prevents them from entering that particular site. Besides causing traffic drop, people visiting your site could also begin to distrust your site and hence never return.
Malware can place spam content on your website
Signs of SEO can include the presence of strange links on your site or a significant and sudden loss in traffic or comments suddenly appearing on your site. Cybercriminals insert thousands of files containing unrelated keywords and malicious backlinks into your website. They can even cause a drop in your website's search rankings, leading to a major drop in website visits.
Install Comodo cWatch to Get the Best Web Security Antivirus
Considering the wide range of website security tools, cWatch offers the most efficient features for businesses. This security tool is available with a number of unique features that help keep your website stronger.
Key web security features provided by cWatch Web include:
Malware Monitoring and Remediation
cWatch can detect malware, provide the methods and tools to remove it, and prevent future malware attacks
Cyber Security Operations Center (CSOC)
You will be provided with a team of always-on certified cybersecurity professionals providing round-the-clock surveillance and remediation services
Web Application Firewall (WAF)
A powerful, real-time edge protection for web applications and websites providing improved security, filtering, and intrusion protection.
PCI Scanning
This scanning allows merchants and service providers to stay in compliance with PCI DSS
Secure Content Delivery Network (CDN)
A system of servers distributed all over the world in order to enhance the performance of websites and web applications
Security Information and Event Management (SIEM)
Enhanced intelligence that can influence existing events and data from 85M+ endpoints and 100M domains
The malware monitoring and remediation service from cWatch has the following benefits:
Blocks malware before hitting the network via quarantine management of detected threats
Immediate alerts and remediation steps
Full reporting capabilities in both HTML and formats
Rapidly detects and eliminates malware
Incorporates advanced analytics with human expertise
Automated behavioral analysis for zero-day malware detection
Custom scanning capabilities with unlimited page scans included