Vulnerability Testing Tools Securing Online Businesses
A sure way to keep your protection stronger is through using vulnerability testing tools. This helps website masters monitor their website's performance and avoid malicious attacks on them. Vulnerability testing tools got essential features that detect specific types of malware and threats. That helps webmasters identify what kind of protection they need. It's better to prevent these threats rather than dealing with the damages caused by malware.
Vulnerability testing tools are needed for different types of online businesses because they're always developing and growing. Unfortunately, websites have some security vulnerabilities in some form. Thus, the cybercriminals love messing with them no matter their size and business niche. When there are affiliated sites on their website, there's a higher chance of spreading the malware infection. You can think of it like a cold virus - it spreads all over anyone connected to the infected if not cured immediately. That's where tools come in.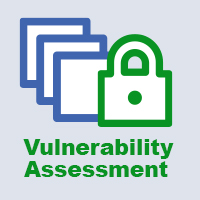 Best Website Security Check Tool – Top 12 Qualities
The side effects of a hacked website can absolutely change how your business goes. Don't wait 'til this incident happens to your website. You can prevent all of those threats using a website security check tool. Therefore, here are the qualities you must consider on how to choose the best vulnerability testing tools:
The capability of a vulnerability testing tool to proactively block ANY type of attack on your website

It continuously monitor the website and alert any security issues

It can stop all hack attacks and prevent the exploit of vulnerabilities

It can stop all hack attacks and prevent the exploit of vulnerabilities

It can prevent malware penetration

The vulnerability testing tools tool block DDoS attacks and brute force attacks

The website security check tool is capable of detecting zero-day vulnerabilities

The vulnerability testing tools are checking for possible blacklisting symptoms and warn you – the website owner/webmaster before the website gets blacklisted

The vulnerability testing tools include a Web Application Firewall (WAF) at all web servers to detect and filter embedded malicious website code

The vulnerability testing tools are able to block or mitigate the effects of various types of attacks such as HTTP Flood, User Data Protocol, Simple Service Discovery Protocol and Domain Name Server Denial of Service Attacks

The vulnerability testing tools can make content delivery and enhanced website security through a "caching" content delivery network faster . Ironically, most website software provides only non-caching content delivery, which could be considered as a namesake feature that contributes nothing towards enhancing website security or optimizing website performance.

If you are an online merchant who has to handle credit cards online, then the vulnerability testing tools must ensure a simple and automated way for continued compliance with the required PCI DSS standards.
Comodo Creates the Best Vulnerability Testing Tools
When your website security is compromised, there's a big chance that your customers won't trust your brand anymore. In addition, your infected website can spread the malware to other affiliated websites resulting in more headaches. Why suffer from these risks when you can be protected by vulnerability testing tools.
Comodo cWatch is here to simplify all of that tedious and complicated steps. It is one of the vulnerability testing tools designed into a package where it has Managed Security Service for websites and applications that combines a Web Application Firewall (WAF) provisioned over a Secure Content Delivery Network (CDN). It is a fully managed solution from a 24/7 staffed Cyber Security Operation Center (CSOC) of certified security analysts and is powered by a Security Information and Event Management (SIEM) that leverages data from over 85 million endpoints to detect and mitigate threats before they occur. Here's a brief description of cWatch features:
The cWatch Features You Need
Any IT company can install free web vulnerability scanner tools that can clean up your website, but you got to pay for their subscription plans first. You need to be wary and check website vulnerability tools from other companies for more options. That leaves no chance to decide if their antivirus is really what you need. Cwatch has more benefits to provide than our competitors, use our free web vulnerability scanner tools and see for yourself:
Cyber Security Operations Center (CSOC)

Your team of always-on certified cybersecurity professionals providing 24x7x365 surveillance and remediation services.

Security Information & Event Management (SIEM)

It provides Advanced intelligence leveraging current events and data from 85M+ endpoints & 100M+ domains.

Web Application Firewall (WAF)

It has a powerful, real-time edge protection for web applications and websites providing advanced filtering, security, and intrusion protection.

Secure Content Delivery Network (CDN)

It has a global system of distributed servers to boost the performance of websites and web applications.

PCI Scanning

It enables merchants and service providers to stay in compliance with PCI DSS.

Malware Monitoring & Remediation

It identifies malware, provides the tools and methods to remove it, and helps to prevent future malware attacks.
Good News!
On the top on all the benefits from cWatch, you'll get the initial test for free. No need for credit cards. We created a plan that suits any interested online entrepreneurs to increase their website security. The Comodo cWatch Web contains unique sophisticated web security features that are not available in other vulnerability testing tools.