What is trust in the online business sector?
Trust not only plays a very important role in eCommerce, but it also has a vital place in all forms of businesses. For your business to survive online, it is essential for you to understand how trust works online. This is not a choice as this is considered to be a basic psychological state that you can influence or change. Thus, in order to influence the trust of your target market, you will have to remove the doubts of your customers by properly securing your website. Displaying a trusted site logo on your website is the most effective way to build confidence in your customers and ensure them that the website they are visiting is completely secure with all web security measures.
Why security monitoring?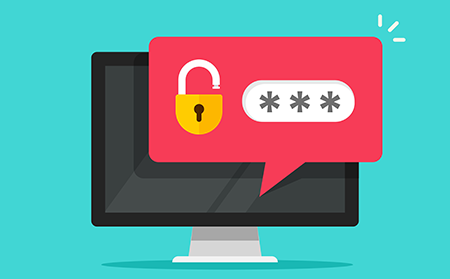 A trust seal, also known as a secure site seal, is something you could probably be familiar with if you have ever noticed small badges being displayed on a website, especially on store or payment pages. Trust seals are available in all sizes and shapes and some of them even have animations. Any good trust seal will display an organization's identity information upon clicking it.
Why do you need a trusted site seal?
If you ask users to log into an account or if you accept credit cards online, you will have to display that your site is secure. This is where the use of a trusted site seal comes becomes a necessity. To obtain maximum benefit, the seal will have to be placed prominently throughout your site but particularly on purchasing pages and login pages.
Let's take a look at Comodo Secure Site Seal and its benefits:
A Comodo Secure Sockets Layer (SSL) is a trusted site logo establishing the fact that the website owner has made customer security a key priority by securely encrypting all their transactions. This indeed helps build confidence in the site and increases customer conversion rates.
Creating an impression of trust to a website visitor is considered to be very important in building the confidence they need to buy. Comodo's high impact TrustLogo does just that by instantly reassuring your visitors that your website is protected with SSL security from one of the most recognized brands in online security.
Comodo Secure Site Seal benefits:
Attractive design
Convert more visitors into buyers
Build valuable trust with visitors
Differentiate your site from competitors
Instantly reassure visitors that your site is secure and trusted
Enhance conversion rates and reduce shopping cart abandonment
Takes minutes to set up with Comodo's simple online wizard
Ever-present on a webpage
After implementing your Comodo SSL Certificate, ensure to select and display your Comodo Secure Site Seal. Promoting your secure site is considered to be the perfect way to help customers feel confident and safe in using your secure online services.
For a site seal to be really effective, customers will need to have confidence in the "endorsement brands" that are on your site. If you need visitors to trust you, they must eventually trust the companies behind the logos on your site. Comodo is recognized by more consumers all over the world than other leading SSL site seal providers. Placing a Comodo site seal on your website will immediately communicate that it is safe to do business with you. This indeed gives your website a free customer conversion boost, particularly among customers visiting your site for the very first time.